Who will speak at the Global Graph Summit
The conference hotel is now sold out, but rooms are still available for Thursday, Friday and Saturday night at the nearby Hampton Inn (Hilton) - just one block away from the conference. If they should sell out, reasonably priced rooms are still available at the DoubleTree Hilton on 15th St. - just three blocks away.


The following speakers are confirmed for the Global Graph Summit.
Jans Aasman (SF Bay)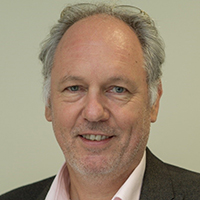 Jans Aasman (Wikipedia / LinkedIn) is a Ph.D. psychologist and expert in Cognitive Science - as well as CEO of Franz Inc., an early innovator in Artificial Intelligence and provider of the graph database, AllegroGraph. As both a scientist and CEO, Dr. Aasman continues to break ground in the areas of Artificial Intelligence and Knowledge Graphs as he works hand-in- hand with numerous Fortune 500 organizations as well as US and Foreign governments. Jans recently authored an IEEE article on "Enterprise Knowledge Graphs".
Dr. Aasman spent a large part of his professional life in telecommunications research, specializing in applied Artificial Intelligence projects and intelligent user interfaces. He gathered patents in the areas of speech technology, multimodal user interaction, recommendation engines while developing precursor technology for tablets and personal assistants. He was also a professor in the Industrial Design department of the Technical University of Delft. Dr. Aasman is a noted conference speaker at such events as Smart Data, NoSQL Now, International Semantic Web Conference, GeoWeb, AAAI, Enterprise Data World, Text Analytics, and TTI Vanguard to name a few.
Dr. Aasman will co-present the following session: Creating Explainable AI With Rules.
Chris Davis (Dallas) @phoo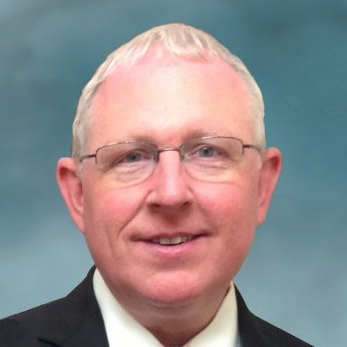 Dr. Chris Irwin Davis is a professor of computer science at the University of Texas at Dallas who teaches database theory and design. He also has 15 years of experience working for Fortune 500 companies in data management and software development lifecycle.
Chris will present the following session: Automated Encoding of Knowledge from Unstructured Natural Language Text into a Graph Database



AI Health Data Keynote


Dr. Ying Ding (Austin)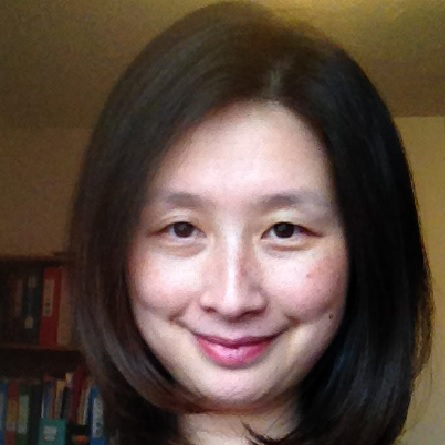 Dr. Ying Ding is the Bill & Lewis Suit Professor of Information Technology at the University of Texas School of Information. Before that, she was a professor and director of graduate studies for data science program at School of Informatics, Computing, and Engineering at Indiana University. She has led the effort to develop the online data science graduate program for Indiana University. She also worked as a senior researcher at Department of Computer Science, University of Innsburck (Austria) and Free University of Amsterdam (the Netherlands). She has been involved in various NIH, NSF and European-Union funded projects. She has published 240+ papers in journals, conferences, and workshops, and served as the program committee member for 200+ international conferences. She is the co-editor of book series called Semantic Web Synthesis by Morgan & Claypool publisher, the co-editor-in-chief for Data Intelligence published by MIT Press and Chinese Academy of Sciences, and serves as the editorial board member for several top journals in Information Science and Semantic Web. She is the co-founder of Data2Discovery company advancing cutting edge AI technologies in drug discovery and healthcare. Her current research interests include data-driven science of science, AI in healthcare, Semantic Web, knowledge graph, data science, scholarly communication, and the application of Web technologies.
Professor Ding will present the AI health Data keynote session: Knowledge Graph for Drug Discovery.
Tyler Glaittli (Midvale, Utah)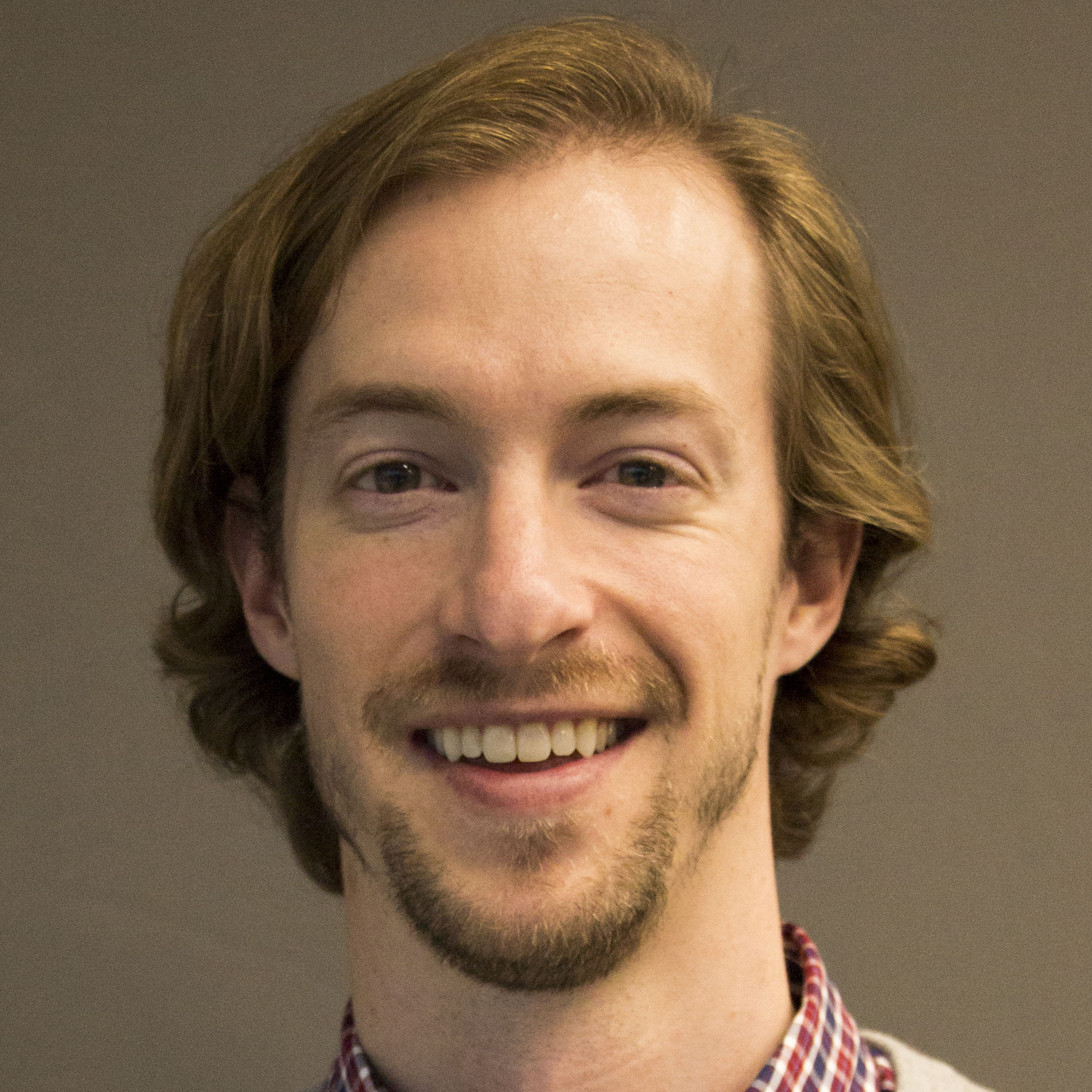 Tyler Glaittli is a Business Systems Analyst on the Enterprise Data Management team at CHG Healthcare. He's passionate about bridging the gap between business users and technology and has a knack for simplifying and modeling complex systems. With help from Graphileon, he is taming, visualizing, and revealing the complex relationships in 40 years of healthcare staffing data. Outside of work, he's the General Manager of Random Tangent Improv Comedy, a nonprofit that teaches and performs the art of improvised comedy.
Tyler will present the following Global Graph Summit session: Managing Relationships in the Healthcare Industry with Graphileon: A CHG Healthcare Use Case.
Dr. Denise Koessler Gosnell (Charleston) @DeniseKGosnell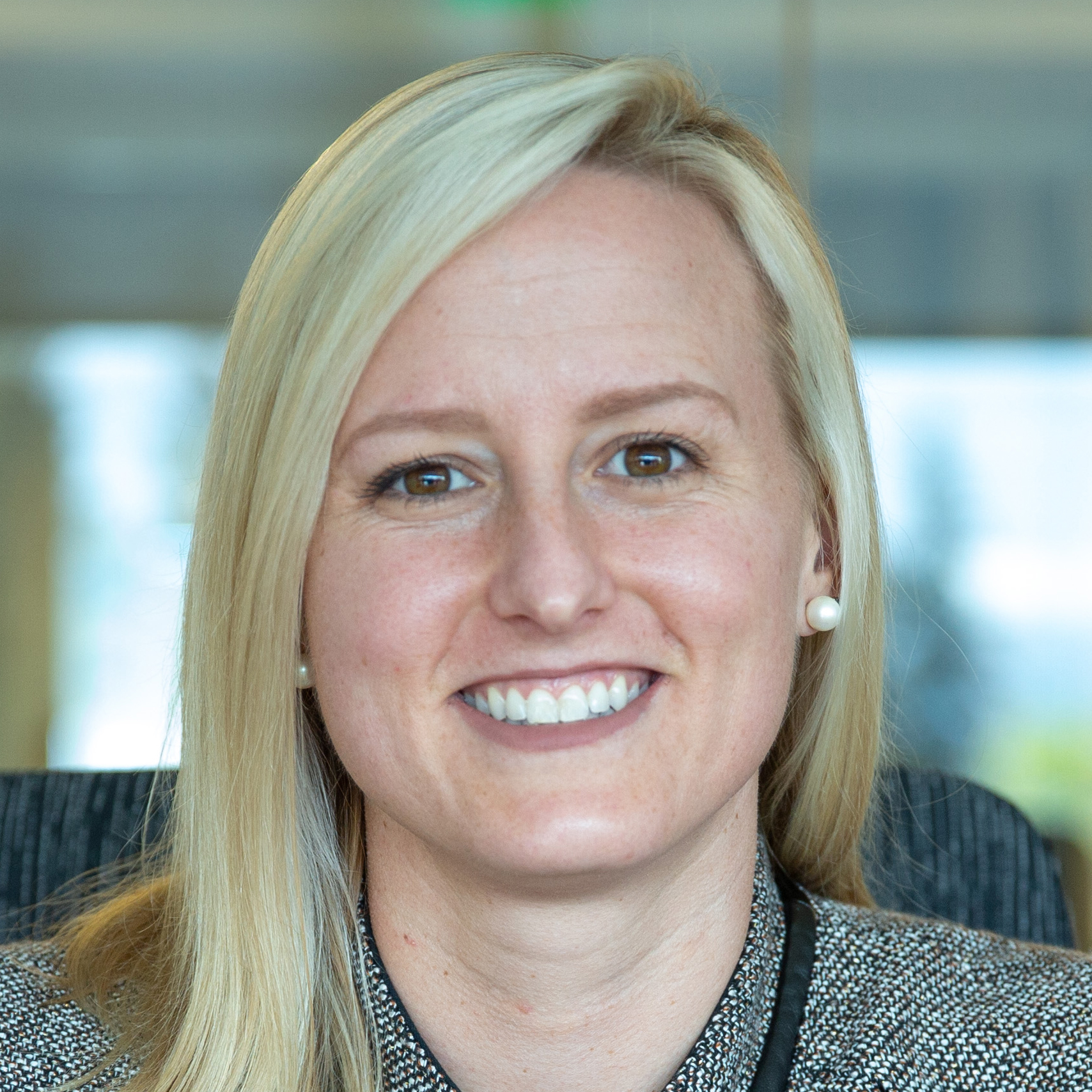 Dr. Denise Gosnell leads a team at DataStax which builds some of the largest, distributed graph applications in the world. Her passion centers on examining, applying, and evangelizing the applications of graph data and complex graph problems. As an NSF Fellow, Dr. Gosnell earned her Ph.D. in Computer Science from the University of Tennessee. Her research coined the concept of "social fingerprinting" by applying graph algorithms to predict user identity from social media interactions.​ ​Since then, Dr. Gosnell has built, published, patented, and spoke on dozens of topics related to graph theory, graph algorithms, graph databases, and applications of graph data across all industry verticals.
Dr. Gosnell will be hosting the following session: Modeling, Querying, and Seeing Time Series Data within a Self-Organizing Mesh Network.
Sony Green (San Francisco)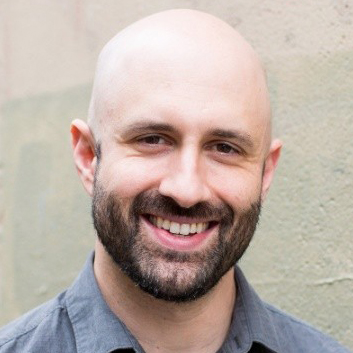 Sony Green is co-founder and Director of Business Development at Kineviz. After receiving his BFA in sculpture from the Rhode Island School of Design, he studied 3D animation at the Vancouver Film School and went on to work for LucasArts, Salesforce, the CDC, Yahoo, IGN, and multiple tech startups. He brings Kineviz' clients and partners a cross-disciplinary approach to data visualization and analytics.
Sony will be hosting the following session: Crime Analysis with Visual Graph Transformation.
Michael Grove (Washington, DC) @mikegrovesoft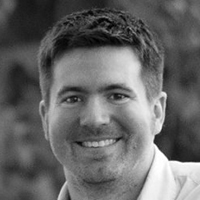 Michael Grove is VP of Engineering and co-founder of Stardog where he oversees the development of the Stardog Knowledge Graph Platform. Michael studied Computer Science at the University of Maryland and is an alumnus of its well-regarded MIND Lab which specialized in semantic technologies. Before Stardog, he worked at Fujitsu Resarch on the use of graphs and semantic technologies in pervasive computing environments. Michael is an expert in large scale database and reasoning systems and has worked with graphs and graph databases for nearly fifteen years.
Stefan Hausotte (Bochum, North Rhine-Westphalia) @_secana_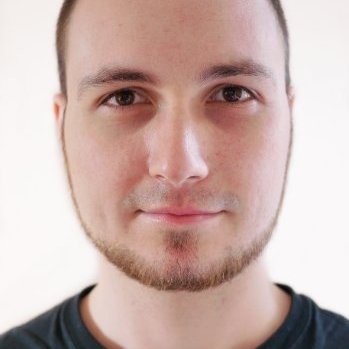 Stefan Hausotte is the team lead for "Automated Threat Analysis" at G DATA, where he plans and coordinates the development of automated malware analysis and classification tools. He is an active open source committer in different projects related to security, .NET and software development areas. Furthermore he teaches IT-Security at the Technical University of Dortmund and is a frequent speaker about security related topics at conferences and fairs. He believes that a graph is the natural representation of the different interconnections between malware and malicious actors and a graph database is the right approach as an underlying technology for efficient malware analysis at large scale.
Stefan will co-present the following talk: Building a Graph User-Interface for Malware-Analysis
.
Amy Hodler (Kettle Falls, Washington) @amyhodler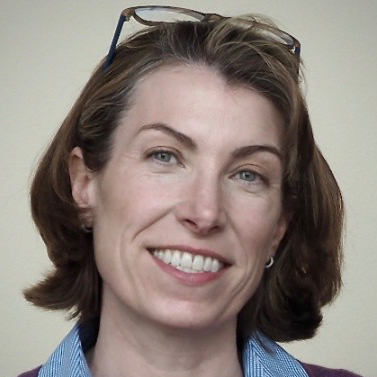 Amy Hodler is a network science devotee and AI and Graph Analytics Program Manager at Neo4j. She promotes the use of graph analytics to reveal structures within real-world networks and predict dynamic behavior. She is the co-author of the O'Reilly book, Graph Algorithms: Practical Examples in Apache Spark and Neo4j. Amy helps teams apply novel approaches to generate new opportunities at companies such as EDS, Microsoft, Hewlett-Packard (HP), Hitachi IoT, and Cray Inc. Amy has a love for science and art with a fascination for complexity studies and graph theory.
Amy will present the following session: Responsible AI Requires Context and Connections.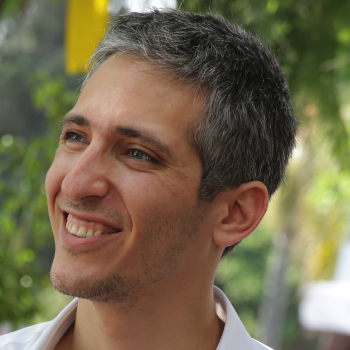 Roi Lipman leads the graph database team at RedisLabs for the past 3 years, he's passionate about turning theory into practice.
em>Roi will present the following session: RedisGraph and GraphBLAS: Powering graph databases and analytics with linear algebra.
Josh Perryman (Bryan / College Station) @joshperryman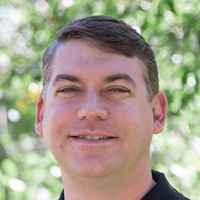 Josh Perryman likes to play with data. Oftentimes this is implementing proprietary algorithms closer to the data for performance or scale. Sometimes it is ad-hoc investigation and analysis, a sort of exploratory querying. A few times he's been able to leverage his experience with data engines for dramatic performance improvements. But the real joy is designing a schema for both functionality and performance, one which increases the productivity of other developers and enables a technology to solve new problems or deliver new value to the business.
Technology isn't just data, and Josh does more than just play with data. He's worked with high performance computing (HPC) environments, taking computations from hours to minutes or seconds. He has built visualizations which deliver new insights into complex data domains. He's managed technology personnel, both directly and indirectly, to deliver technology solutions. Josh has put together more types of technology components, software and hardware, than can be counted, because one of his fortes is solving problems by building sustainable systems. Josh is currently Director of Product Development, Graph Solutions at VeracityID.
Stefan Plantikow (Berlin)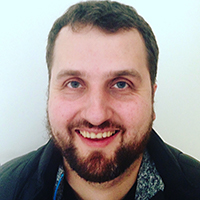 Stefan Plantikow is the Project Lead and Editor for the next generation declarative Graph Query Language GQL (ISO/IEC 39075). He works at Neo4j, the leading property graph database company as a Standards Expert and Product Manager in the Query Language Standards and Research team that is undertaking research into graph query languages and language standards, with the aim of evolving the state of the art of property graph querying.
Stefan's background is in Computer Science with a focus on distributed systems and transaction processing. In the past, he has worked on enterprise application integration, large-scale climate data management, and scalable overlay networks. At Neo4j, he played key roles in the design of the Cypher graph query language and the openCypher project, the development of the first cost-based planner for property graph databases and pioneered the architecture of Cypher for Apache Spark and Neo4j Morpheus. Stefan is passionate about computer language design, how languages as a medium enable access to new technology, and related topics, as well as continuously exploring how to expand the scope and applicability of graph technology in a way that makes it easily accessible to users. Stefan is currently based in Berlin, Germany.
Stefan will present the following session: GQL: Get Ready for a Standard Graph Query Language
Clark Richey (Laurel, Maryland)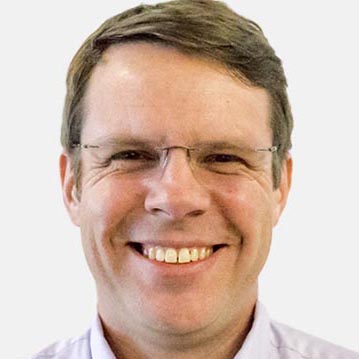 Clark Richey is the Chief Technology Officer at FactGem. He has over 20 years of experience designing and developing software, primarily for the defense and intelligence sectors. He has also taught in the master's program at Loyola University and undergraduate program at UMBC. Clark has investigated non-traditional methods and technologies that use data more efficiently for over 10 years.
Clark will present the following session: Graph-Based Business Intelligence
Clark will also be presenting at the Graph Showcase on Friday.
Database Keynote


Dr. Marko A. Rodriguez (Santa Fe) @twarko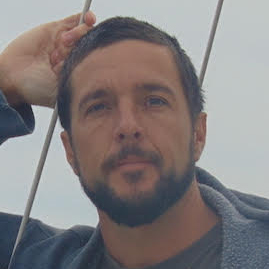 Dr. Marko A. Rodriguez (LinkedIn) is a graph and stream computing specialist currently focused on designing stream-based virtual machines for processing graph-based structures within distributed computing environments. Marko is the co-founder of Apache TinkerPop where he is developing the next generation TinkerPop4 virtual machine and bytecode specification that will enable the natural integration of any data processor and query language. Marko is also the founder of RReduX which, along with developing TinkerPop4, is designing a universal distributed computer called GMachine. Dr. Rodriguez received his Ph.D. in computer science from the University of California at Santa Cruz and was a Director's Fellow at the Center for Nonlinear Studies at the Los Alamos National Laboratory.
Dr. Rodriguez will present the following session: mm-ADT : A Multi-Model Abstract Data Type
Semih Salihoglu (Waterloo, Ontario) @phoo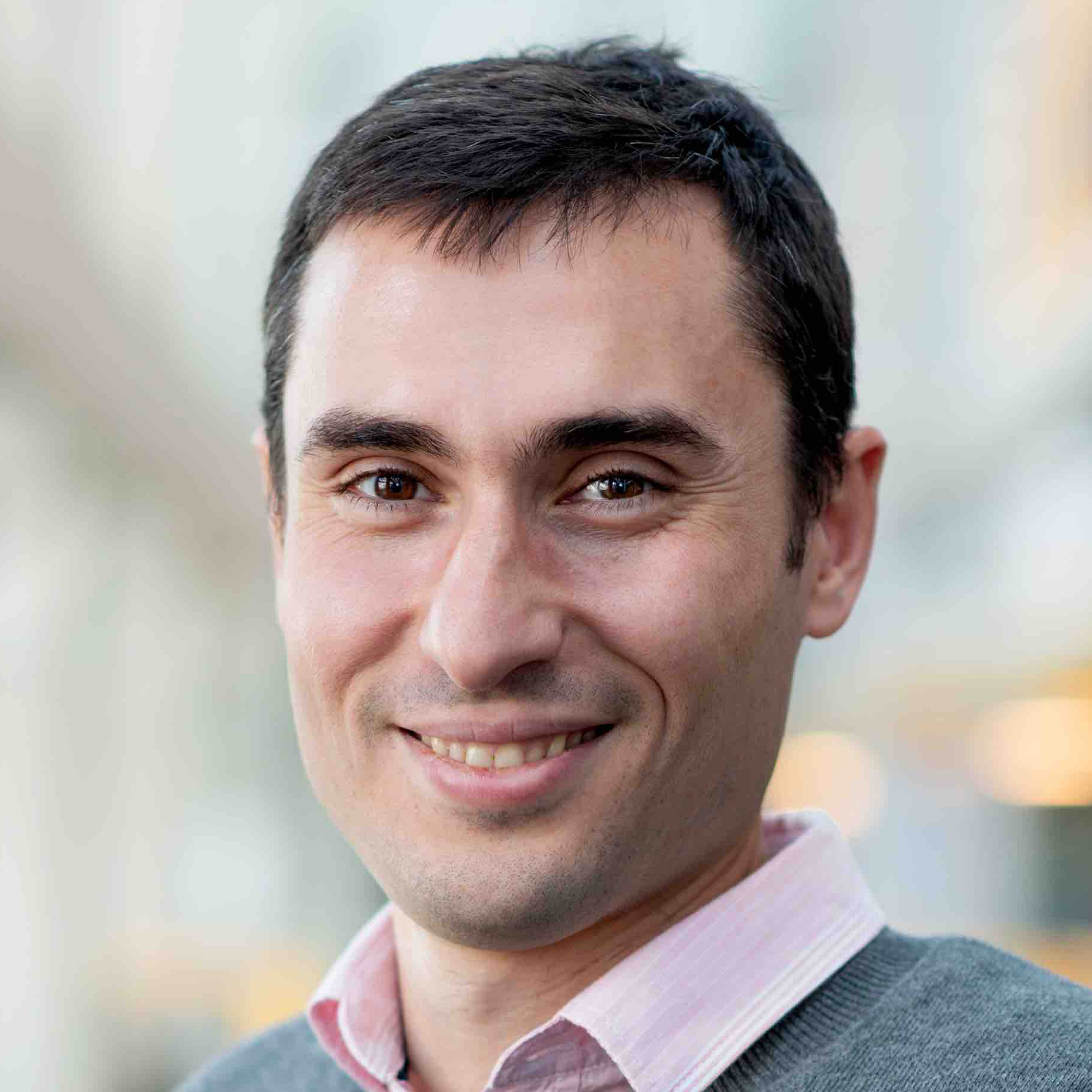 Semih Salihoglu is an assistant professor at University of Waterloo's Cheriton School of Computer Science. He is a member of the Data Systems Research Group. Dr. Salihoglu does both systems and theoretical research in data management and processing. His systems work focuses on developing systems for managing, querying, or doing analytics on graph-structured data. His main on-going systems projects include Graphflow, which is a new graph database his team are building from scratch, and GraphWrangler which is a system designed to give an immediate graph-view on relational data. His theoretical work focuses on studying theoretical aspects of distributed algorithms for query processing.
Semih Salihoglu will be presenting the following Global Graph Summit session: Query Processor of GraphflowDB and Techniques for the Graph Databases of 2020s.
Knowledge Graph Keynote


Juan Sequeda (Austin) @juansequeda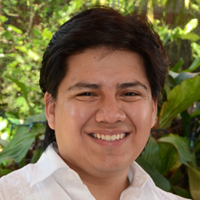 Dr. Juan Sequeda is the co-founder of Capsenta, a spin-off from his research, and the Senior Director of Capsenta Labs. He holds a PhD in Computer Science from the University of Texas at Austin. His research interests are on the intersection of Logic and Data and in particular between the Semantic Web and Relational Databases for data integration, ontology based data access and semantic/graph data management. Juan is the recipient of the NSF Graduate Research Fellowship, received 2nd Place in the 2013 Semantic Web Challenge for his work on ConstituteProject.org, Best Student Research Paper at the 2014 International Semantic Web Conference and the 2015 Best Transfer and Innovation Project awarded by Institute for Applied Informatics. Juan is the General Chair of AMW 2018, was the PC chair of the ISWC 2017 In-Use track, is on the Editorial Board of the Journal of Web Semantics, member of multiple program committees (ISWC, ESWC, WWW, AAAI, IJCAI) and co-creator of the Consuming Linked Data Workshop series. Juan is a member of the Graph Query Languages task force of the Linked Data Benchmark Council (LDBC) and has also been an invited expert member and standards editor at the World Wide Web Consortium (W3C).
Juan will present the following session: A Brief History of Knowledge Graph's Main Ideas
TinkerPop Keynote
Joshua Shinavier (San Francisco) @joshsh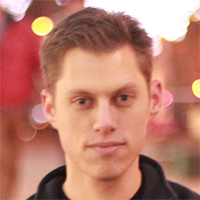 Joshua Shinavier is a primordial being of the graph database domain. As a co-founder of what is now Apache TinkerPop, he contributed to the first common APIs for graph databases, the original TinkerPop query language which influenced Gremlin, and the first tools which aligned the property graph and RDF data models, starting with neo4j-rdf-sail in 2008. At Uber, he leads the company-wide effort to unify data models and schemas across RPC, streaming, and storage. The scope of this effort includes developing standardized schemas, propagating standardized schemas throughout the company's infrastructure, developing mappings to integrate data across languages and environments, and getting as much as possible of Uber's data connected in the form of a graph of entities and relationships, facilitating data discovery and automated query planning. Joshua holds a PhD in computer science from RPI's Tetherless World Constellation, where he took the opportunity to explore the strange no man's land between graphs, cognition, and augmented reality. He feels, now as always, that the research, business, and open source communities have a lot to learn from each other with respect to graphs and knowledge representation.
Josh will present the following TinkerPop Keynote: TinkerPop 2020.
Michael Uschold (Seattle, WA ) @UscholdM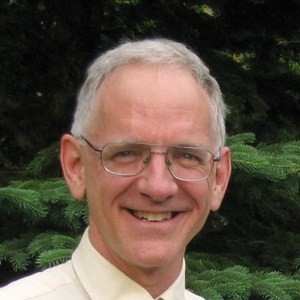 Michael Uschold, Senior Ontology Consultant at Semantic Arts, has over twenty-five years' experience in developing and transitioning semantic technology from academia to industry. He pioneered the field of ontology engineering, co-authoring the first paper and giving the first tutorial on the topic in 1995 in the UK.
As a senior ontology consultant at Semantic Arts since October 2010, Michael trains and guides clients to better understand and leverage semantic technology using knowledge graphs. He has built commercial enterprise ontologies in digital asset management, finance, healthcare, legal research, consumer products, electrical devices, manufacturing and corporation registration. More recently he has focused on semantic application development using SPARQL for application code and R2RML for converting relational data into a knowledge graph.
During 2008-2009, Uschold worked at Reinvent on a team that developed a semantic advertising platform that substantially increased revenue. As a research scientist at Boeing from 1997-2008 he defined, led and participated in numerous projects applying semantic technology to enterprise challenges. He is a frequent invited speaker and panelist at national and international events, and serves on the editorial board of the Applied Ontology Journal. He received his Ph.D. in AI from Edinburgh University in 1991 and an MSc. from Rutgers University in Computer Science in 1982.
Michael will present the following 90 minute workshop: Ontology for Data Scientists.
Ted Wilmes (Oklahoma City) @trwilmes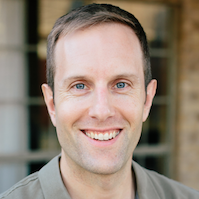 Ted Wilmes, Data Architect at Expero, is a graduate of Trinity University where he studied computer science and art history. He started his professional career at a not-for-profit research and development institution where he performed contract software development work for a variety of government and commercial clients. During this time he worked on everything from large enterprise systems to smaller, cutting edge research and development projects. One of the most rewarding parts of each of these projects was the time spent collaborating with the customer.
As Ted's career continued, he moved on to an oil and gas startup and continued to dig deeper into the data side of software development, gaining an even deeper interest in how databases work and how to eek as much performance out of them as possible. During this time he became interested in the application of graph databases to certain problem sets. Today, at Expero, Ted enjoys putting his deep knowledge of transactional graph computing to work as he helps customers of all types navigate the burgeoning property graph database landscape.
Outside of work, Ted enjoys spending time with his family out-of-doors, listening to and playing loud music, and contributing to the Apache TinkerPop project as a committer and PMC member.
Ted will co-present the following session: JGTSDB: A JanusGraph/TimescaleDB Mashup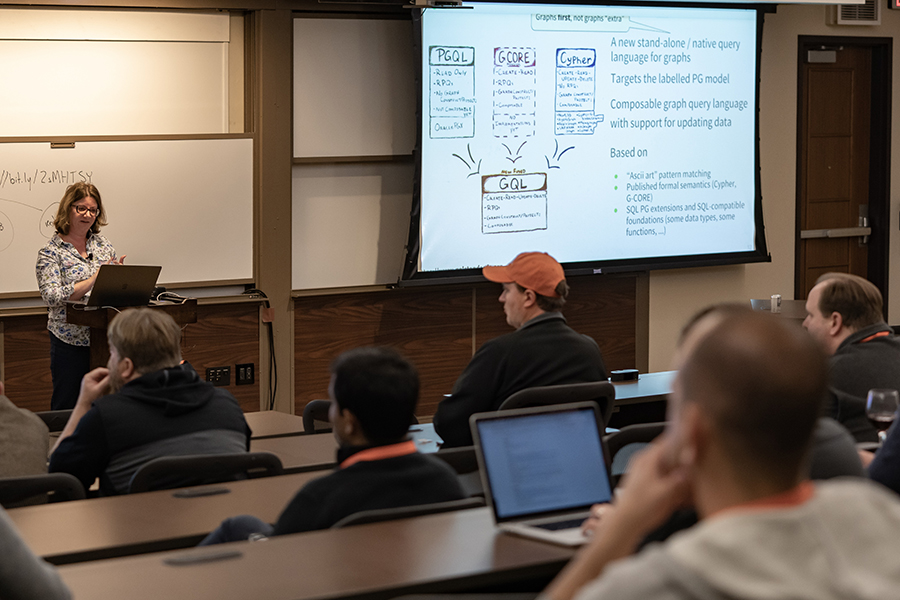 Petra Selmer of Neo4j came all the way from London to present at the Global Graph Summit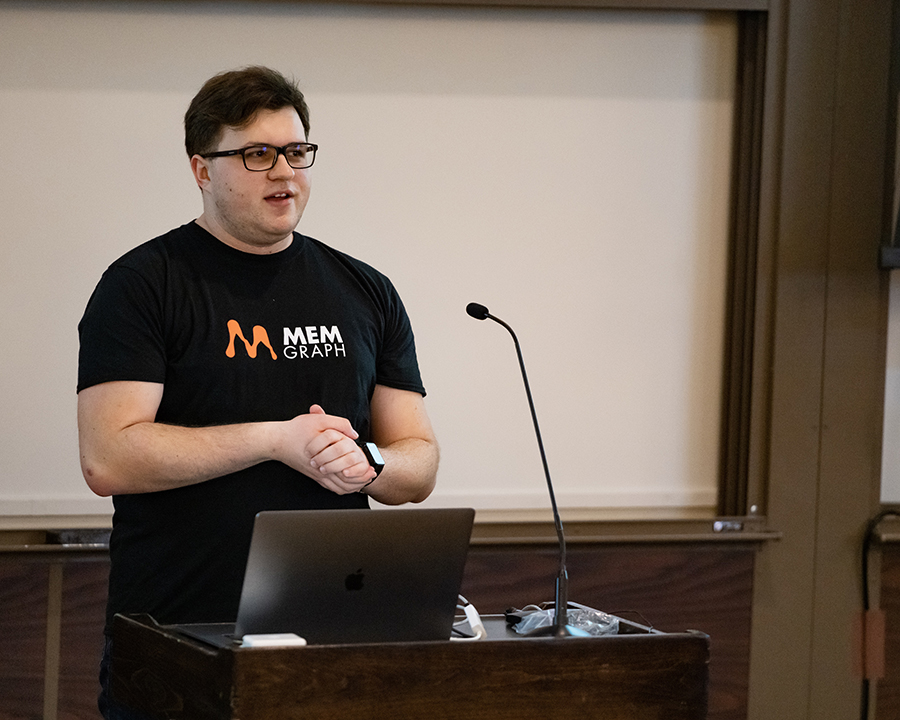 Dominik Tomicevic of MemGraph also came from London to present at the Global Graph Summit