The Friday Graph Showcase
The conference hotel is now sold out, but rooms are still available for Thursday, Friday and Saturday night at the nearby Hampton Inn (Hilton) - just one block away from the conference. If they should sell out, reasonably priced rooms are still available at the DoubleTree Hilton on 15th St. - just three blocks away.
A very special edition of Graph Day
On Friday, January 24, the day before Data Day Texas and the Global Graph Summit, Global Data Geeks is hosting a day of encore presentations of some of the best talks from various Graph Day events around the world. Also included will be case studies, new product demos, and best practice sessions. Don't miss this event. Join us at 12:30pm for VIP lunch with the speakers ($50), or come at 1:30 and enjoy the talks for free.

The Showcase Schedule
12:30 am
Buffet Lunch - with speakers and Special Guest : Denise Gosnell - Chief Data Officer, DataStax 2rd Floor - Tejas Room (across lobby)
Lunch is included with VIP tickets.
1:30pm
Lynn Pausic (Expero): Moving beyond Node Views - 2rd Floor - Amphitheatre 204
Juan Sequeda / Tim Gasper (data.world): Metadata and Data Catalog powered by a Knowledge Graph - 2rd Floor - Classroom 202
2:20pm
Corey Lanum (Cambridge Intelligence): Build a Visualization Application in Real Time - 2rd Floor - Amphitheatre 204
Ajay Chander (Fujitsu): Fujitsu Graph AI Technologies for Powering Business Decisions - 2rd Floor - Classroom 202
3:10pm
Corey Lanum (Cambridge Intelligence): How to Destroy Your Graph Project with Terrible Visualization - 2rd Floor - Amphitheatre 204
Roi Lipman (Redis Labs): RedisGraph and GraphBLAS: Powering graph databases and analytics with linear algebra - 2rd Floor - Classroom 202
Jans Aasman (Franz Inc): NLP pipelines for Enterprise Knowledge Graphs - 2rd Floor - Classroom 201
4:00pm
Sony Green (Kineviz): Graph of Thrones: Graph Visualization with Graph XR - 2rd Floor - Amphitheatre 204
Clark Richey (Factgem): Graph-based Business Intelligence - 2rd Floor - Classroom 202
4:40pm
Tom Zeppenfeldt (Graphileon): Applications are graphs - 2rd Floor - Classroom 202
Happy Hour - Sponsored by Expero - held in the Courtyard
5:45pm
Future of Graph Panel Sponsored by Expero - 2rd Floor - Amphitheatre 204
The Presentations
The Future of Graph - A panel not to be missed
Sponsored by Expero
The highlight of the day will be the Future of Graph Panel held at 5pm and open to all Graph Showcase attendees. Nearly a dozen companies approached us to put one of their representatives on this panel. Some offered us thousands of dollars. We turned them all down, and instead, sent survey to 4000 members of our graph community asking who they thought should be on the panel. Four names came up again and again. Fortunately, all four agreed to participate on the panel: Denise Gosnell, Head of Global Graph Practice at DataStax and author of The Practitioner's Guide to Graph Data , Amy Hodler, Director, Graph Analytics and AI Programs at Neo4j and co-author of Graph Algorithms, Juan Sequeda of data.world, and Josh Shinavier of Uber. The panel will be moderated by Josh Perryman, co-author of Graph Databases in Action. These four have never all been in the same room together. Expect a totally unrehearsed discussion that the industry will be talking about all year.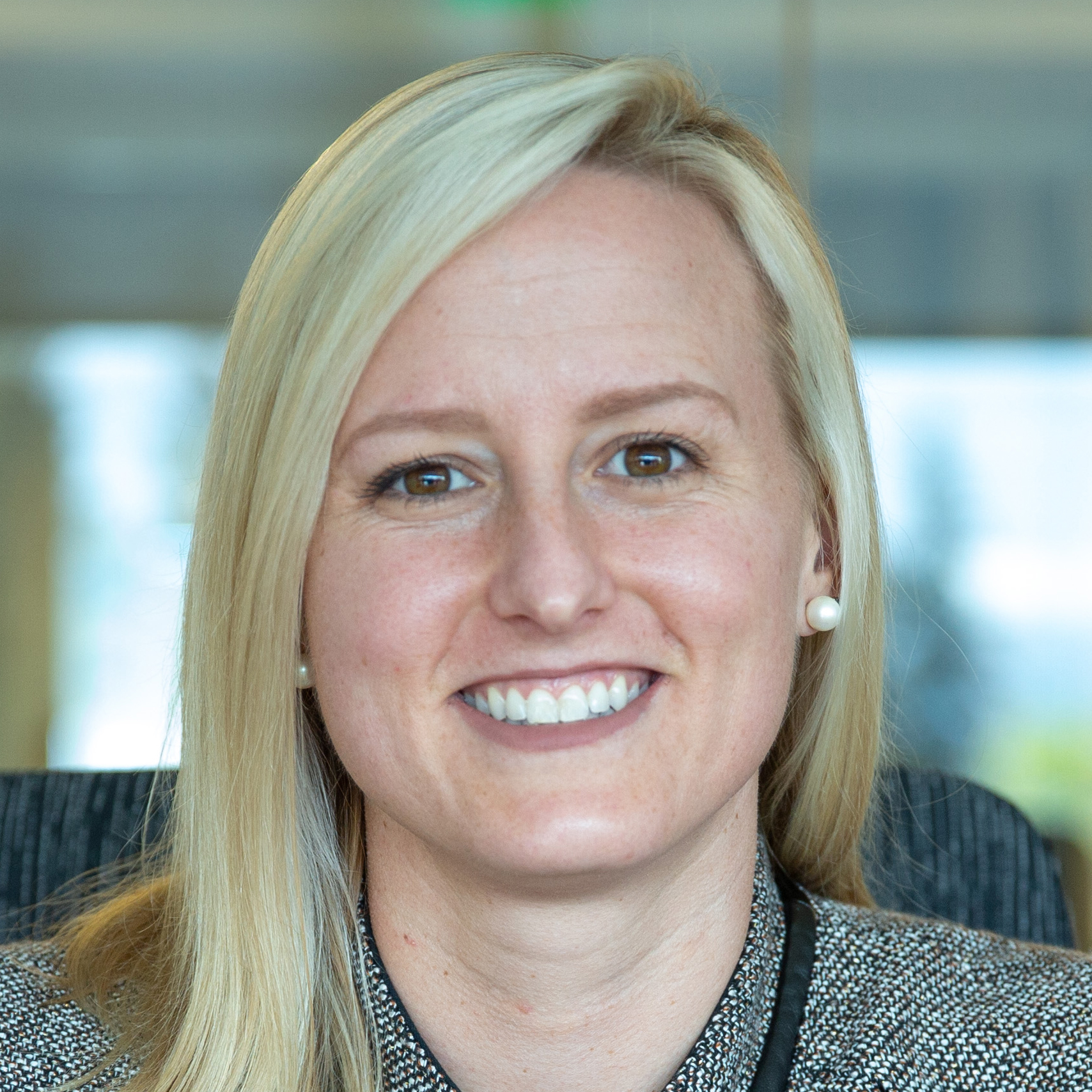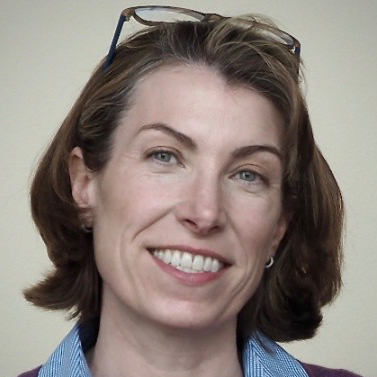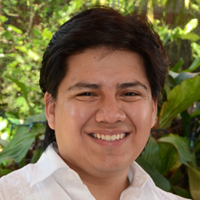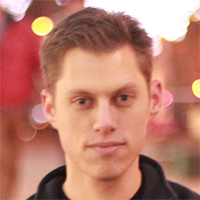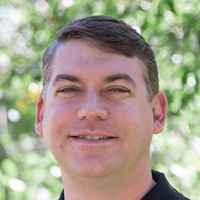 Graph Visualization Sessions
Moving Beyond Node Views
Lynn Pausic - Expero
When people talk about visualizing graph data, what typically comes to mind is the canonical node view. Node views display nodes (vertex) and the relationships (edge) between them. With large data sets consisting of millions of vertices and edges, node views can quickly become unwieldy to use and comprehend.Further, traditional UI patterns and visualizations conceived for relational schemas often don't work with graph data. Relational schemas are predefined and relatively static making it easy to tailor UI navigation to the available data dimensions. Due to the distinct mathematical nature of graph data, traversing data in a graph is fairly different. While this presents additional challenges, there are also opportunities. Traversing a graph with certain algorithms allows you to, for example, show key influencers in social networks, clusters of communities in customer reviews or weak points in electrical grids. These new insights into data provide novel tools to craft innovate user experiences. But this opportunity comes at a price, namely more complexity. Through building and deploying dozens of applications driven by graph data, we've developed a unique approach to building UIs driven by graph data and an arsenal of data visualizations that work well across broad range of contexts. In this talk we'll share various tools and examples for displaying graph data in meaningful ways to users.
Build a Visualization Application in Real Time
Corey Lanum - Cambridge Intelligence
In this talk Corey will walk through the considerations one needs to take when deriving a graph model from tabular data such as survey data, and show the impact of those decisions in a visualization that he will build in real-time during the talk. To do so, Corey will distribute a brief online survey to the attendees with benign biographical questions (attendees are free to opt out or even fabricate answers) and Corey will derive a graph model from the results, make design and styling choices, and build in interactivity to create a full visualization application by the end of the session. Attendees will leave the session with a better understanding of how the user's requirements can drive the data modeling when creating graph data sets and how those modeling and design decisions can flow down to the visualization.
How to Destroy Your Graph Project with Terrible Visualization
Corey Lanum - Cambridge Intelligence
We are all using graphs for a reason - in many cases, it's because the graph model presents an intuitive view of the data. Unfortunately, the most elegant graph data models can often be stymied by bad visualizations that obscure rather than enlighten. In this talk, Corey Lanum will discuss a number of bad practices in graph visualization that are surprisingly common. He will then outline graph visualization best practices to help create visual interfaces to graph data that convey useful insight into the data.
Graph of Thrones: Graph Visualization with Graph XR
Sony Green - Kineviz
Game of Thrones has generated a wealth of data. Who belongs to which house, who do they kill or get killed by, which relative starts a war to avenge that death, leading to a climactic battle in which episode, aired on what date and watched by how many viewers? It's a perfect graph problem, but the data resides in tables, in text, and in video. In this demo, we'll show you how GraphXR can be used to wrangle that data, model it, create a rich visualization, and save it back to Neo4j.
Knowledge Graph Sessions
NLP pipelines for Enterprise Knowledge Graphs
Jans Aasman - Franz Inc
The enterprise runs on documents but documents are complex beasts that refer to the core objects and concepts that an enterprise cares about. Can we make these documents as easily queryable as relational and graph databases? During my presentation I will talk about how we work with taxonomies and ontologies as the first building block for dealing with documents. Then I'll go through a detailed overview of an enterprise ready NLP and document processing pipeline that will turn complex documents into graphs.
Metadata and Data Catalog powered by a Knowledge Graph
Juan Sequeda - data.world
In this demo, Tim Gasper, Director of Product and Juan Sequeda, Principal Scientist will showcase the metadata and data management capabilities of data.world powered by a knowledge graph. We will demo the knowledge graph of metadata that is created and how it can be consumed through the UI and SPARQL queries. Additionally, we will demo Gra.fo, a visual collaborative and real time graph schema modeling, including the recent mapping features. We will provide a sneak peak on how Gra.fo and data.world will be integrated.
New Graph Solutions
RedisGraph and GraphBLAS: Powering graph databases and analytics with linear algebra.
Roi Lipman - Redis Labs
The talk will present the main concepts and techniques applied by RedisGraph, the first property graph database to utilise sparse adjacency matrices and linear algebra to perform graph queries.
In the talk, I'll cover the execution of a Cypher query from start to finish. The focus will be how different optimisations are applied and how query parts are converted into algebraic operations in order to produce a result-set as quickly as possible. This will demonstrate the benefits of taking the algebraic approach.
This talk will contain sufficient explanations that no technical prerequisites will be strictly necessary. Audience members who have some prior experience with graph databases, Cypher, and/or linear algebra may be more easily able to focus on the materials being presented that are entirely new to them.
With the increasing interest from both the academia and industry on the subject of sparse adjacency matrices, how can they be used and do they live up to the expectation (memory reduction, fast and parallel processing).
I believe my talk can shad some light on the matter, and hopefully inspire others to try working him them.
Graph-Based Business Intelligence
Clark Richey - FactGem
This talk walks the audience through the adoption of graph databases to solve complex business problems through the required evolution of business intelligence tools to support this new technology. The talk will cover the following elements:
Discussion of benefits of graph database vs. relational database for data science and businesses use cases, e.g. Customer 360, law enforcement
We will show how the graph database is essentially an enhanced relational database where relationships are expressed directly as edges, rather than indirectly as joins.
We will examine how this structure gives rise to major benefits when dealing with very large datasets, and in looking for patterns buried in multi-party relationships.
Applications are graphs
Sponsored by Expero
Graphileon helps business consultants and information analysts to rapidly design and deploy graph-based applications by exploiting the agility of graphs.
In this talk, Tom Zeppenfeldt (Director & Founder) and Remi Alkemade (Graphileon Architect) will explain how the Graphileon platform allows users to build so-called "graphy" applications and services, consisting of functions (vertices), that are connected by triggers (edges). Graphileon applications and services can run on different types of databases that support Labeled Property Graphs. Graphileon's customers include large companies like Airbus, Cisco and CHG Healthcare, who have configured applications across multiple domains.
The growing popularity of graph technology increases the need for graph-based applications that can be integrated into the core IT infrastructure of large organisations. During the talk we will present upcoming functionality that supports this integration: authentication & autorisation, APIs and multilingual user interfaces.
Fujitsu Graph AI Technologies for Powering Business Decisions
Ajay Chander - Fujitsu
Fujitsu's Deep Tensor Graph AI technologies integrate with Neo4j and work directly on graph data without requiring encoding of the graph into vectors. We describe how we have used the Neo4j and Deep Tensor combination to understand real world data sets and build practical Machine Learning solutions.

The Speakers
Jans Aasman (SF Bay)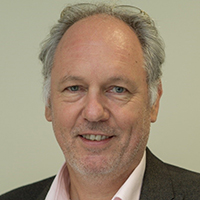 Jans Aasman (Wikipedia / LinkedIn) is a Ph.D. psychologist and expert in Cognitive Science - as well as CEO of Franz Inc., an early innovator in Artificial Intelligence and provider of the graph database, AllegroGraph. As both a scientist and CEO, Dr. Aasman continues to break ground in the areas of Artificial Intelligence and Knowledge Graphs as he works hand-in- hand with numerous Fortune 500 organizations as well as US and Foreign governments. Jans recently authored an IEEE article on "Enterprise Knowledge Graphs".
Dr. Aasman spent a large part of his professional life in telecommunications research, specializing in applied Artificial Intelligence projects and intelligent user interfaces. He gathered patents in the areas of speech technology, multimodal user interaction, recommendation engines while developing precursor technology for tablets and personal assistants. He was also a professor in the Industrial Design department of the Technical University of Delft. Dr. Aasman is a noted conference speaker at such events as Smart Data, NoSQL Now, International Semantic Web Conference, GeoWeb, AAAI, Enterprise Data World, Text Analytics, and TTI Vanguard to name a few.
Sony Green (San Francisco)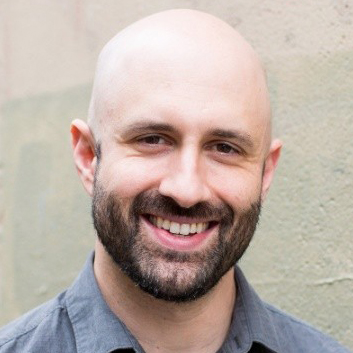 Sony Green is co-founder and Director of Business Development at Kineviz. After receiving his BFA in sculpture from the Rhode Island School of Design, he studied 3D animation at the Vancouver Film School and went on to work for LucasArts, Salesforce, the CDC, Yahoo, IGN, and multiple tech startups. He brings Kineviz' clients and partners a cross-disciplinary approach to data visualization and analytics.
Amy Hodler (Kettle Falls, Washington) @amyhodler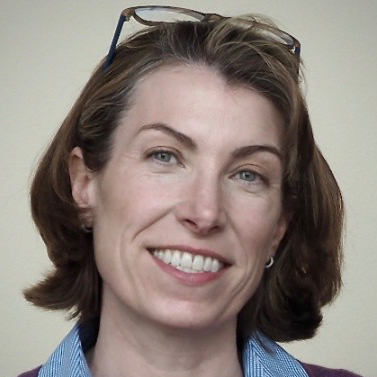 Amy Hodler is a network science devotee and AI and Graph Analytics Program Manager at Neo4j. She promotes the use of graph analytics to reveal structures within real-world networks and predict dynamic behavior. She is the co-author of the O'Reilly book, Graph Algorithms: Practical Examples in Apache Spark and Neo4j. Amy helps teams apply novel approaches to generate new opportunities at companies such as EDS, Microsoft, Hewlett-Packard (HP), Hitachi IoT, and Cray Inc. Amy has a love for science and art with a fascination for complexity studies and graph theory.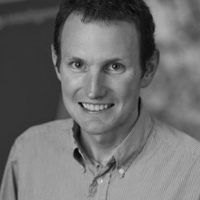 Corey Lanum (LinkedIn), has a distinguished background in graph visualization. Over the last 15 years he has managed technical and business relationships with dozens of the largest defense and intelligence agencies in North America, in addition to working with many security and anti-fraud organizations in private industry. Prior to joining Cambridge Intelligence as their US Manager, Corey was helping the customers of i2 (now IBM) and SS8 to solve their most complex graph data challenges.
Corey is the author of Visualizing Graph Data from Manning Publications.
Cory will present the following sessions:
How to Destroy Your Graph Project with Terrible Visualization
Build a Visualization Application in Real Time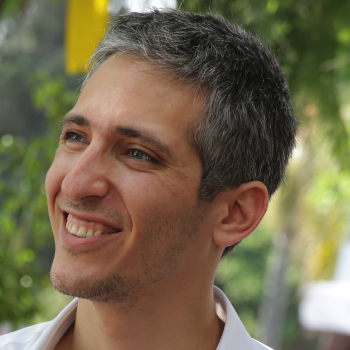 Roi Lipman leads the graph database team at RedisLabs for the past 3 years, he's passionate about turning theory into practice.
em>Roi will present the following session: RedisGraph and GraphBLAS: Powering graph databases and analytics with linear algebra.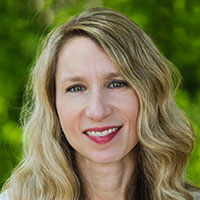 As head of the Design team at Expero, co-principal and business strategist, Lynn Pausic takes multitasking to the next level. By combining expertise in strategy, innovation and design, Lynn brings the breadth and depth of complex problems to light and figures out how to break them down into useful, usable and manageable pieces that form a holistic experience.
Lynn's extensive background in user experience ranges from designing user interfaces for wearable devices, to creating enterprise software solutions and mobile UIs, to innovating scenarios beyond the 2D screen. She has ever-growing expertise with timely topics such as Big Data, the Internet of Things, UI Design Pattern Libraries and High-Performance Computing, in industries as varied and diverse as Austin itself. Lynn's recent clients are in agronomy, enterprise management, energy, biotechnology and other verticals.
Prior to founding Expero, Lynn earned a B.S. from Carnegie Mellon University and worked as a Director of Product Management, a Consulting Manager and a Director of Human-Computer Interaction (HCI). At Trilogy, she led the HCI team and established user-centered design as an integral part of the company's software development process.
Lynn often speaks on user experience and design, including at Nielsen Norman Group conferences around the world. Lynn created the popular tutorial "Complex Applications & Websites" (which she co-presents with John Morkes). Lynn also has presented at Carnegie Mellon University's HCI Institute, Cornell University's Media Lab and ACM's SIGCHI conference.
Lynn will present the following session: Moving Beyond Node Views.
Josh Perryman (Bryan / College Station) @joshperryman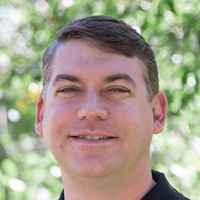 Josh Perryman likes to play with data. Oftentimes this is implementing proprietary algorithms closer to the data for performance or scale. Sometimes it is ad-hoc investigation and analysis, a sort of exploratory querying. A few times he's been able to leverage his experience with data engines for dramatic performance improvements. But the real joy is designing a schema for both functionality and performance, one which increases the productivity of other developers and enables a technology to solve new problems or deliver new value to the business.
Technology isn't just data, and Josh does more than just play with data. He's worked with high performance computing (HPC) environments, taking computations from hours to minutes or seconds. He has built visualizations which deliver new insights into complex data domains. He's managed technology personnel, both directly and indirectly, to deliver technology solutions. Josh has put together more types of technology components, software and hardware, than can be counted, because one of his fortes is solving problems by building sustainable systems. Josh is currently Director of Product Development, Graph Solutions at VeracityID.
Clark Richey (Laurel, Maryland)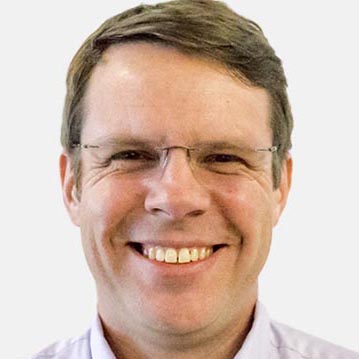 Clark Richey is the Chief Technology Officer at FactGem. He has over 20 years of experience designing and developing software, primarily for the defense and intelligence sectors. He has also taught in the master's program at Loyola University and undergraduate program at UMBC. Clark has investigated non-traditional methods and technologies that use data more efficiently for over 10 years.
Clark will present the following session: Graph-Based Business Intelligence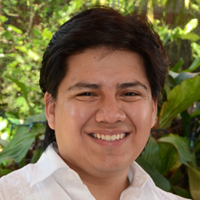 Dr. Juan Sequeda is the co-founder of Capsenta, a spin-off from his research, and the Senior Director of Capsenta Labs. He holds a PhD in Computer Science from the University of Texas at Austin. His research interests are on the intersection of Logic and Data and in particular between the Semantic Web and Relational Databases for data integration, ontology based data access and semantic/graph data management. Juan is the recipient of the NSF Graduate Research Fellowship, received 2nd Place in the 2013 Semantic Web Challenge for his work on ConstituteProject.org, Best Student Research Paper at the 2014 International Semantic Web Conference and the 2015 Best Transfer and Innovation Project awarded by Institute for Applied Informatics. Juan is the General Chair of AMW 2018, was the PC chair of the ISWC 2017 In-Use track, is on the Editorial Board of the Journal of Web Semantics, member of multiple program committees (ISWC, ESWC, WWW, AAAI, IJCAI) and co-creator of the Consuming Linked Data Workshop series. Juan is a member of the Graph Query Languages task force of the Linked Data Benchmark Council (LDBC) and has also been an invited expert member and standards editor at the World Wide Web Consortium (W3C).
Juan will speak on the: Future of Graph Panel.
Joshua Shinavier (San Francisco) @joshsh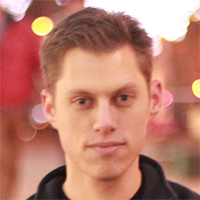 Joshua Shinavier is a primordial being of the graph database domain. As a co-founder of what is now Apache TinkerPop, he contributed to the first common APIs for graph databases, the original TinkerPop query language which influenced Gremlin, and the first tools which aligned the property graph and RDF data models, starting with neo4j-rdf-sail in 2008. At Uber, he leads the company-wide effort to unify data models and schemas across RPC, streaming, and storage. The scope of this effort includes developing standardized schemas, propagating standardized schemas throughout the company's infrastructure, developing mappings to integrate data across languages and environments, and getting as much as possible of Uber's data connected in the form of a graph of entities and relationships, facilitating data discovery and automated query planning. Joshua holds a PhD in computer science from RPI's Tetherless World Constellation, where he took the opportunity to explore the strange no man's land between graphs, cognition, and augmented reality. He feels, now as always, that the research, business, and open source communities have a lot to learn from each other with respect to graphs and knowledge representation.
Michael Uschold (Seattle, WA ) @UscholdM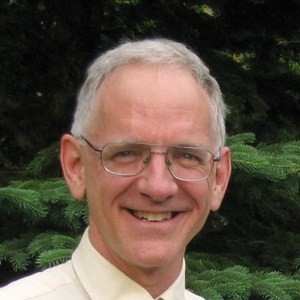 Michael Uschold, Senior Ontology Consultant at Semantic Arts, has over twenty-five years' experience in developing and transitioning semantic technology from academia to industry. He pioneered the field of ontology engineering, co-authoring the first paper and giving the first tutorial on the topic in 1995 in the UK.
As a senior ontology consultant at Semantic Arts since October 2010, Michael trains and guides clients to better understand and leverage semantic technology using knowledge graphs. He has built commercial enterprise ontologies in digital asset management, finance, healthcare, legal research, consumer products, electrical devices, manufacturing and corporation registration. More recently he has focused on semantic application development using SPARQL for application code and R2RML for converting relational data into a knowledge graph.
During 2008-2009, Uschold worked at Reinvent on a team that developed a semantic advertising platform that substantially increased revenue. As a research scientist at Boeing from 1997-2008 he defined, led and participated in numerous projects applying semantic technology to enterprise challenges. He is a frequent invited speaker and panelist at national and international events, and serves on the editorial board of the Applied Ontology Journal. He received his Ph.D. in AI from Edinburgh University in 1991 and an MSc. from Rutgers University in Computer Science in 1982.
Tom Zeppenfeldt (Netherlands)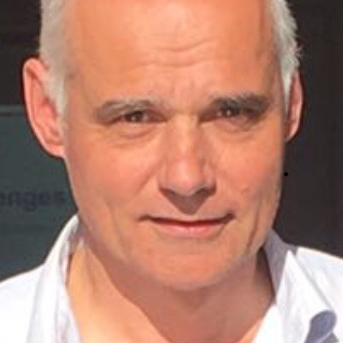 Tom Zeppenfeldt is the founder of Graphileon, supplier of a graph-based application development platform. After a career in international development, a sector in which information requirements change rapidly, he started developing tools that allowed non-developers to explore data sets and build flexible applications.
Tim Gasper (Austin )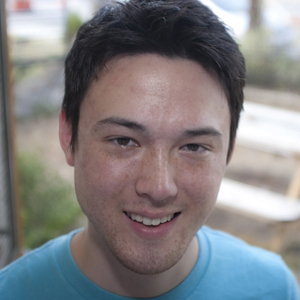 Tim Gasper is Director of Product at data.world, home of the world's largest open data catalog and the top rated cloud-native, SaaS enterprise data catalog. Tim has over 11 years of product management and product marketing experience across software, SaaS, and AI and analytics products, and is a writer and speaker on entrepreneurship, lean startup methodology, and big data analytics. Previously, Tim was Director of Product, Data & Analytics at Janrain, the world's leading customer identity management platform, acquired by Akamai in 2019, and Co-founder at Ponos, a fully automated, IoT hydroponics solution for growing food at home and urban farming. He also served as Director of Product & Marketing at Bitfusion, the world's first end-to-end deep learning and AI development and infrastructure management platform, acquired by VMware, and Global Portfolio Manager for CSC Big Data and Analytics. Tim joined CSC via acquisition of Infochimps, where he was VP of Product leading their open data marketplace and Big Data Platform as a Service. Before that, Tim founded Keepstream, a social media analytics and curation startup, that was acquired by Infochimps in 2011.
Also available
Graph Application workshop + Lunch + Showcase
One of our most highly rated instructors, Josh Perryman, will be offering the following workshop on Friday morning:
Build a graph-data application - in the language of your choice
This workshop has never been offered in Austin. There will only be one section of this workshop.
Registration includes lunch and admission to the afternoon session of the Graph Showcase as well.
Full details at: http://datadaytexas.com/2020-workshops/perryman
We thank the following companies for their support of the Graph Showcase: