Who will speak at Data Day Texas + AI
We continue to announce speakers for the 2024 edition of Data Day Texas. Follow us on Linkedin for the latest news - and book a discount room at the conference hotel - while there are still a few left.
Opening Keynote


Sol Rashidi (NYC)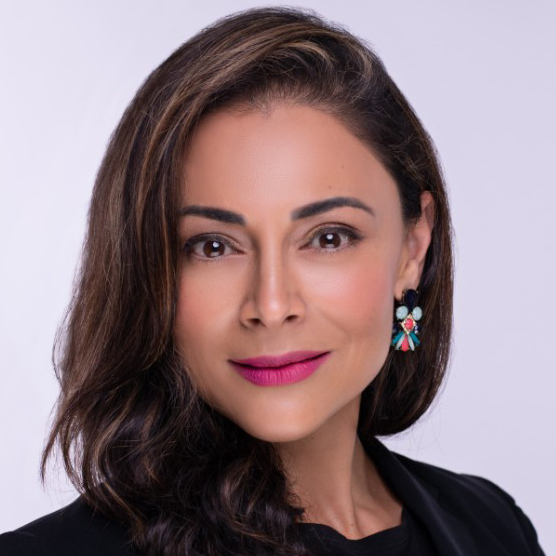 With eight patents issued and receiving awards that include "Top 10 Women in Data & Applied AI", "50 Most Powerful Women in Tech", "Global 100 Data Power List", "Top 20 CDOs", Top 100 Innovators in Data & Analytics" and "Forbes AI Maverick of the 21st Century", Sol Rashidi (Linkedin) is an energetic business leader and a goal-oriented technologist, skilled at coupling her technical acumen with story-telling abilities to articulate business value with early-stage startups and enterprises who are leaning into data, AI, and technology as a competitive advantage, while wanting to preserve the legacy in which they were founded upon.
Sol was the former CDAO for Merck, EVP & CDO for Sony Music, CDO for Royal Caribbean, AI, Data & Analytics Partner at E&Y, Chief Information & Digital Officer for Soli, and a key player in launching IBM's Gen-1 "Watson", pioneering IBM's early advances in Enterprise Information Management.
MLOps Keynote


Mikiko Bazeley (San Francisco) @BazeleyMikiko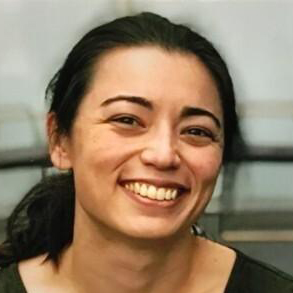 Mikiko Bazeley (Linkedin / YouTube / Substack / GitHub) is currently Head of AI Developer Relations at Labelbox. Most recently, she was Head of MLOps at Featureform. Mikiko has worked as an engineer, data scientist, and data analyst for companies like Mailchimp (Intuit), Teladoc, Sunrun, Autodesk as well as a handful of early stage startups. Mikiko leverages her knowledge and experiences as a practitioner, mentor, and strategist to contribute MLOps & production ML content through LinkedIn, Youtube, & Substack, as well as partnering with companies in the ML ecosystem like Nvidia. Her main goals are to help: data scientists deploy better models faster; ML platform engineers develop robust & scalable ML systems & stacks without breaking the bank; & bring the delight back into building ML products.
Mikiko will be presenting the MLOps Keynote:
MLOps: Where do we go from here?
#mlops #dataengineering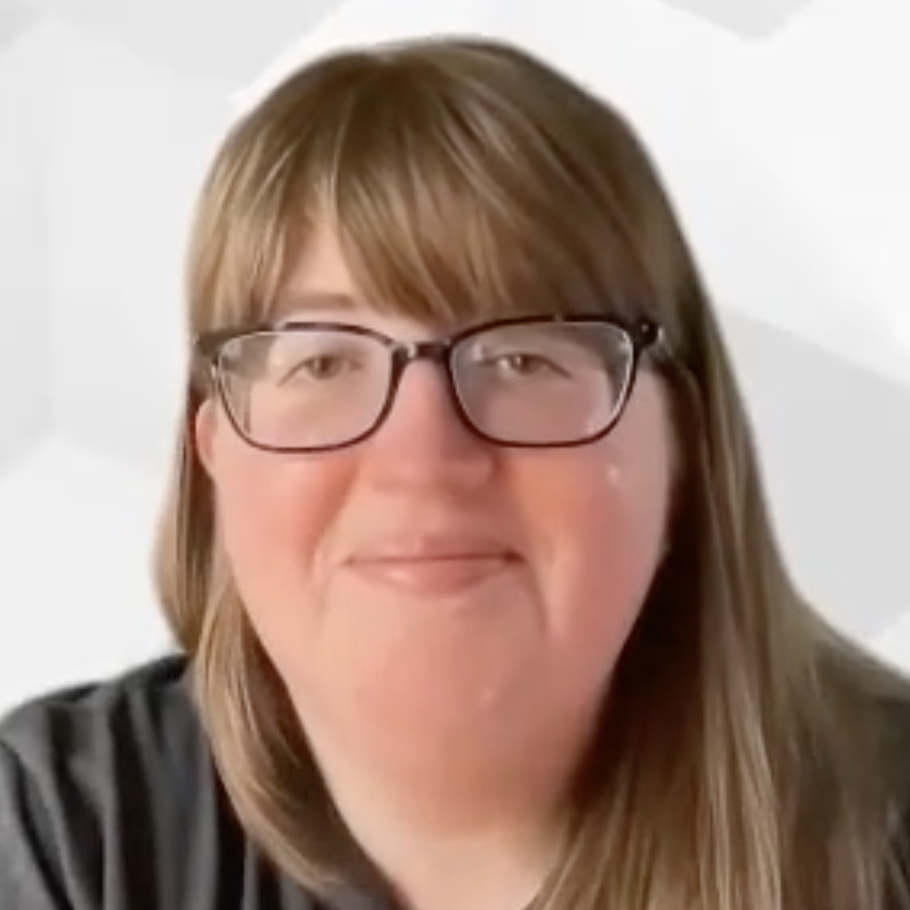 Jess Haberman is Director of Learning Solutions at Anaconda, where she leads content strategy, educational outreach, and developer relations. Previously, Jess was an acquisitions editor at O'Reilly Media, collaborating with tech industry leaders to develop instructional books and online content in data science and data engineering. She has presented at and facilitated technology conferences (O'Reilly's Strata and Data Superstreams, PyCon US, Scale by the Bay, DataCon LA), webinars, live training courses, podcasts, publishing seminars, and writing retreats. Jess earned her BA in English Literature from Denison University and spent 14 years in nonfiction book publishing.
Jess will be presenting the following session:
Ten Simple Rules for Writing a Technical Book
#career
Closing Town Hall


Joe Reis (Salt Lake city)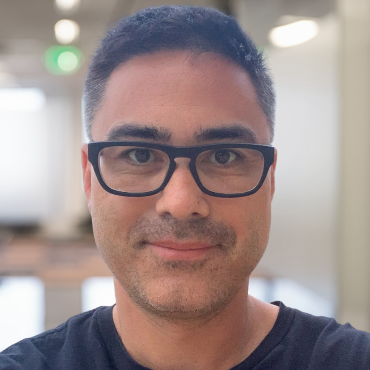 Joe Reis (Linkedin), Co-Founder and CEO of Ternary Data, is a "recovering data scientist," and a business-minded data nerd who's worked in the data industry for 20 years. His responsibilities have ranged from statistical modeling, forecasting, machine learning, data engineering, data architecture, and everything else in between. Joe is co-host of the popular Monday Morning Data Chat (Spotify / Apple) as well as the newly launched Joe Reis Show (Apple / Spotify). Joe is also co-author of the bestselling O'Reilly book: Fundamentals of Data Engineering. Joe also teaches at the University of Utah as well as runs several meetups, including The Utah Data Engineering Meetup and SLC Python. When he's not busy running a company, teaching, or creating content, Joe often finds himself DJing/making music, rock climbing, or trail running in the mountains around Salt Lake City, Utah.
#oreilly-showcase
Amy Hodler (Kettle Falls, Washington) @amyhodler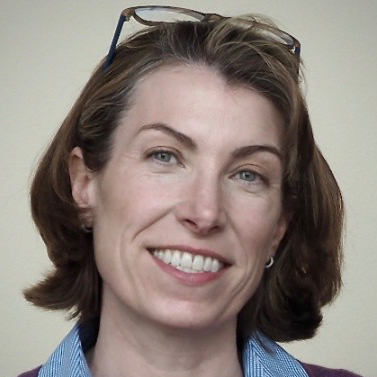 Amy Hodler is an evangelist for graph analytics, network science, and responsible AI. Amy has decades of experience in emerging tech at companies such as Microsoft, Hewlett-Packard (HP), Hitachi IoT, Neo4j, Cray, and Relational AI. Amy has a love for science history and a fascination for complexity studies. Amy is the co-author of the O'Reilly book: Graph Algorithms, as well as co-author of an upcoming volume on the history of graph analytics.
Amy will be presenting the following session:
Patterns of Power: Uncovering control points to influence outcomes
Amy will also be co-leading the following 90 minute hands-on workshop:
Causality: The Next Frontier of GenAI Explainability
#oreilly-showcase #genai #graphday
Machine Learning Keynote


Susan Shu Chang (Toronto) @susan_shuc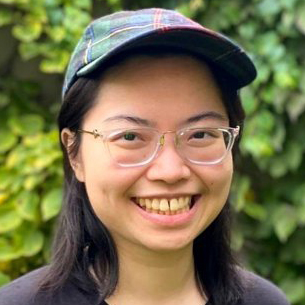 Susan Shu Chang (Linkedin) is currently Principal Data Scientist at Elastic. Originally trained in Economics, Susan is a 5x PyCon speaker, founder of Indie game studio Quill Game Studios and organizer of the 3700+ member Toronto Women's Data Group. Susan is also author of the upcoming O'Reilly book: Machine Learning Interviews. To learn how she finds time for all this and more, check out her personal site, susanshu.com, for her writings on focus optimization and daily routines.
#oreilly-showcase
Database Keynote


Peter Boncz (Amsterdam) @peterabcz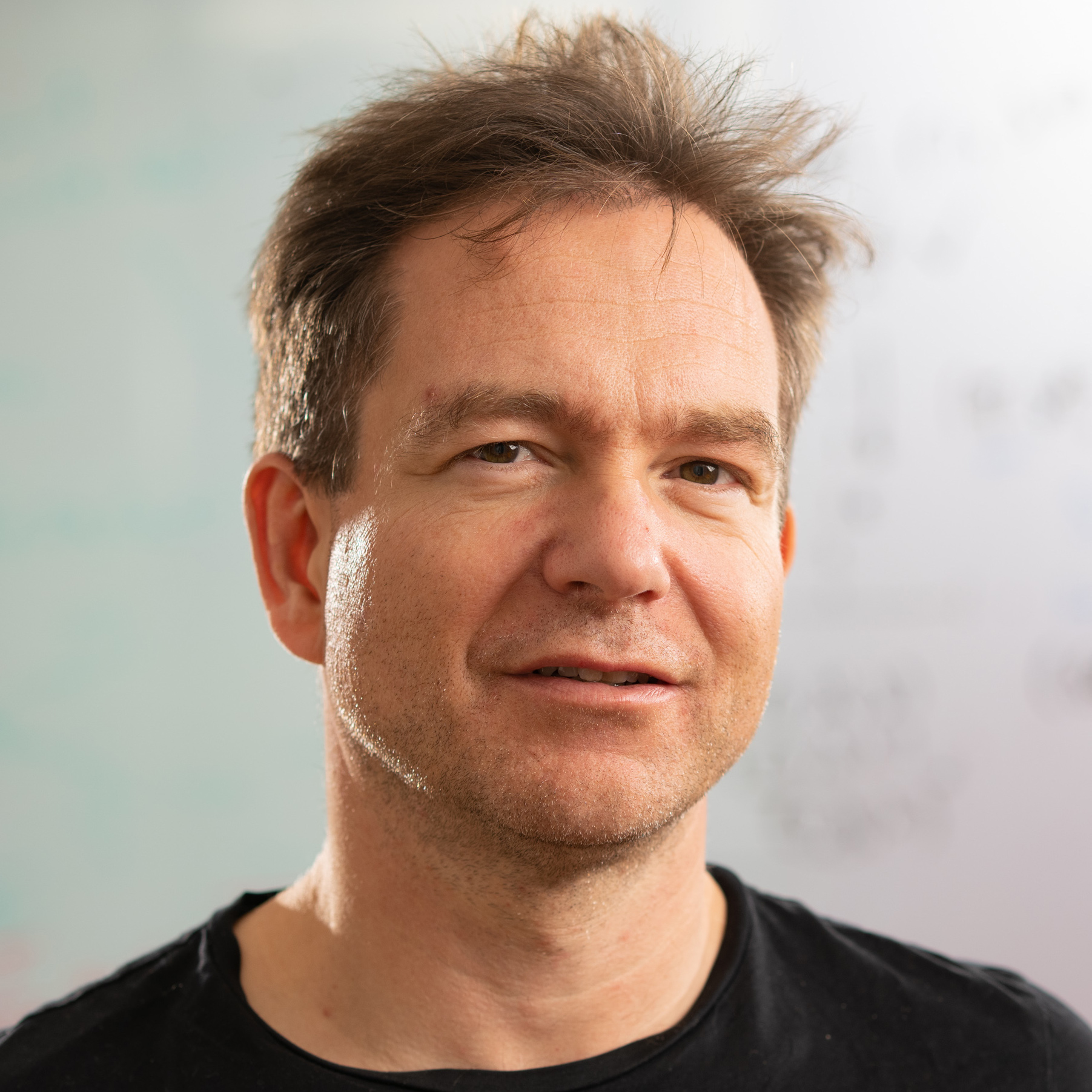 Peter Boncz (Wikipedia / Linkedin / homepage) has been active in the database community during the past four decades, making him a veteran. He leads the Database Architectures research group at research institute CWI in Amsterdam and has been involved in six startup companies so far. He was recently appointed ACM Fellow for his contributions to modern database architectures, and is also professor at VU University in Amsterdam, specializing in analytical databases. He is also the founder and chairman of the graph database organization Linked Data Benchmark Council (LDBC), though this year he is on leave from the latter function, during his sabbatical stay at MotherDuck.
Peter will be presenting the following session:
An abridged history of DuckDB: database tech from Amsterdam
#database
Knowledge Graph Keynote

Jans Aasman (SF Bay)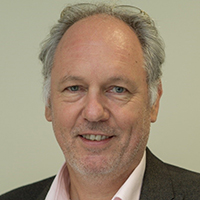 Jans Aasman (Wikipedia / LinkedIn) is a Ph.D. psychologist and expert in Cognitive Science - as well as CEO of Franz Inc., an early innovator in Artificial Intelligence and provider of the graph database, AllegroGraph. As both a scientist and CEO, Dr. Aasman continues to break ground in the areas of Artificial Intelligence and Knowledge Graphs as he works hand-in- hand with numerous Fortune 500 organizations as well as US and Foreign governments. Dr. Aasman spent a large part of his professional life in telecommunications research, specializing in applied Artificial Intelligence projects and intelligent user interfaces. He gathered patents in the areas of speech technology, multimodal user interaction, recommendation engines while developing precursor technology for tablets and personal assistants. He was also a professor in the Industrial Design department of the Technical University of Delft. Dr. Aasman is a noted conference speaker at such events as Smart Data, NoSQL Now, International Semantic Web Conference, GeoWeb, AAAI, Enterprise Data World, Text Analytics, and TTI Vanguard to name a few.
Jans will present the following Knowledge Graphs Keynote:
Beyond Human Oversight: The Rise of Self-Building Knowledge Graphs in AI
Roopa Tangirala (SF Bay Area)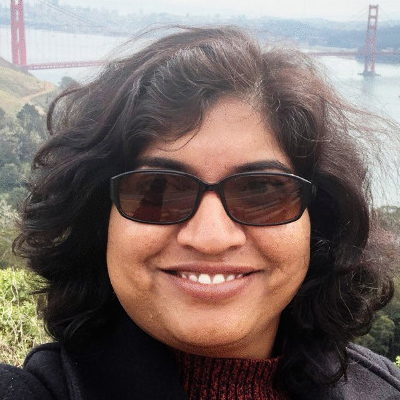 Roopa Tangirala is a seasoned engineering executive with over two decades of experience steering large scale data platforms, specializing in Database as a Service (DBaaS) and adept at cultivating and scaling high-performing teams to achieve exceptional results. In her current role, she is a Senior Engineering Director at ClickHouse, where her teams focus on building the foundational infrastructure components for ClickHouse Cloud. Before joining ClickHouse, Roopa dedicated 14.5 years to Netflix, where a substantial part of her tenure was focused on shaping the database landscape. Some of her contributions included Netflix's cloud migration including spearheading the adoption of Cassandra and playing a key role in evolving and optimizing Netflix data platform by leveraging abstractions on top of Cassandra, ElasticSearch and different database solutions.
Roopa will present the following Database session:
From Open Source to SaaS: The ClickHouse Odyssey
Roy Hasson (Wrentham, Massachusetts)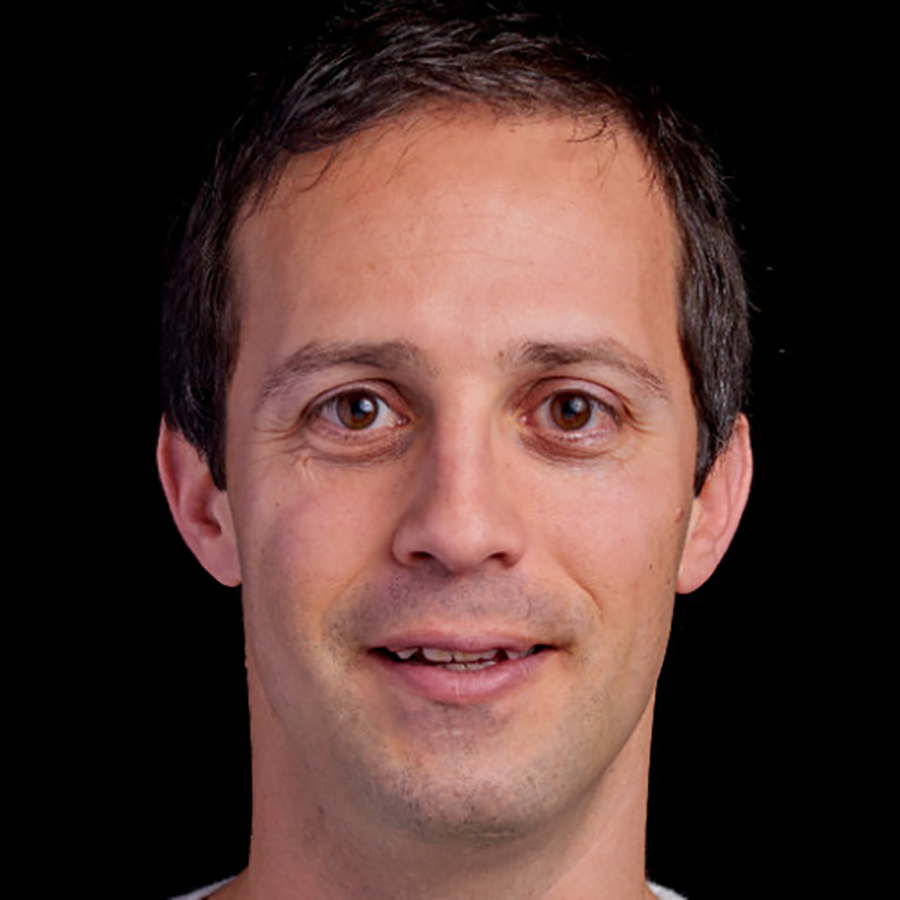 Roy Hasson is the Head of Product at Upsolver where he works with customers globally to simplify how they build, manage and deploy data pipelines to deliver high quality data as a product. Sr Manager of Global Business Development for Analytics and Data Lakes at Amazon Web Services. Roy serves as an expert resource on big data architectures, data lakes and machine learning. Prior to AWS, Roy spent 15 years working with tier 1 service providers to design and deploy large data and telephone network systems.
Roy will present the following two sessions:
ELT and ETL are not products, technologies, or features.
Battle of the warehouses, lakehouses and streaming DBs, choose your platform wisely
#dataengineering
Dipankar Mazumdar (Toronto) @Dipankartnt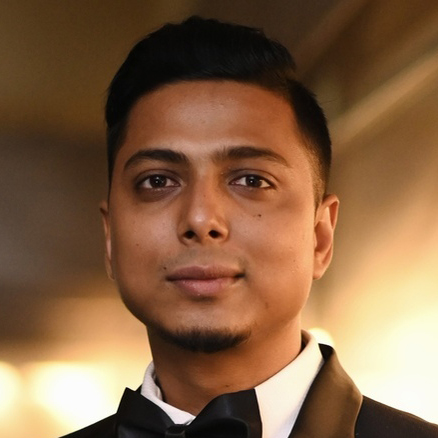 Dipankar Mazumdar (Linkedin / GitHub) is currently a Staff Data Advocate at ONEHOUSE, where he focuses on open-source projects such as Apache Hudi and Onetable to help engineering teams build and scale robust data analytics platforms. Before this, he worked on critical open-source projects such as Apache Iceberg and Apache Arrow at Dremio. For most of his career, Dipankar worked at the intersection of Data Visualization and Machine Learning. He also holds a Master's in Computer Science with a research area focused on ExplainableAI.
Dipankar will present the following Data Engineering session:
OneTable: Interoperate between Apache Hudi, Delta Lake & Apache Iceberg
Lindsay Murphy (Toronto)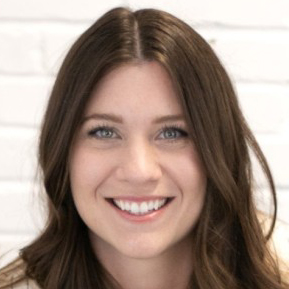 Lindsay Murphy, a data expert with 12 years of industry experience, currently serves as the Head of Data at Secoda, a data search and discovery tool. She's led data functions at Toronto startups Maple and BenchSci, co-founded the 2000+ Toronto Modern Data Stack Meetup, and created and teaches an Advanced dbt course at Uplimit.
Lindsay will be presenting the following session:
Cost containment: Scaling your data function on a budget
#data-engineering
Megan Lieu (Washington DC)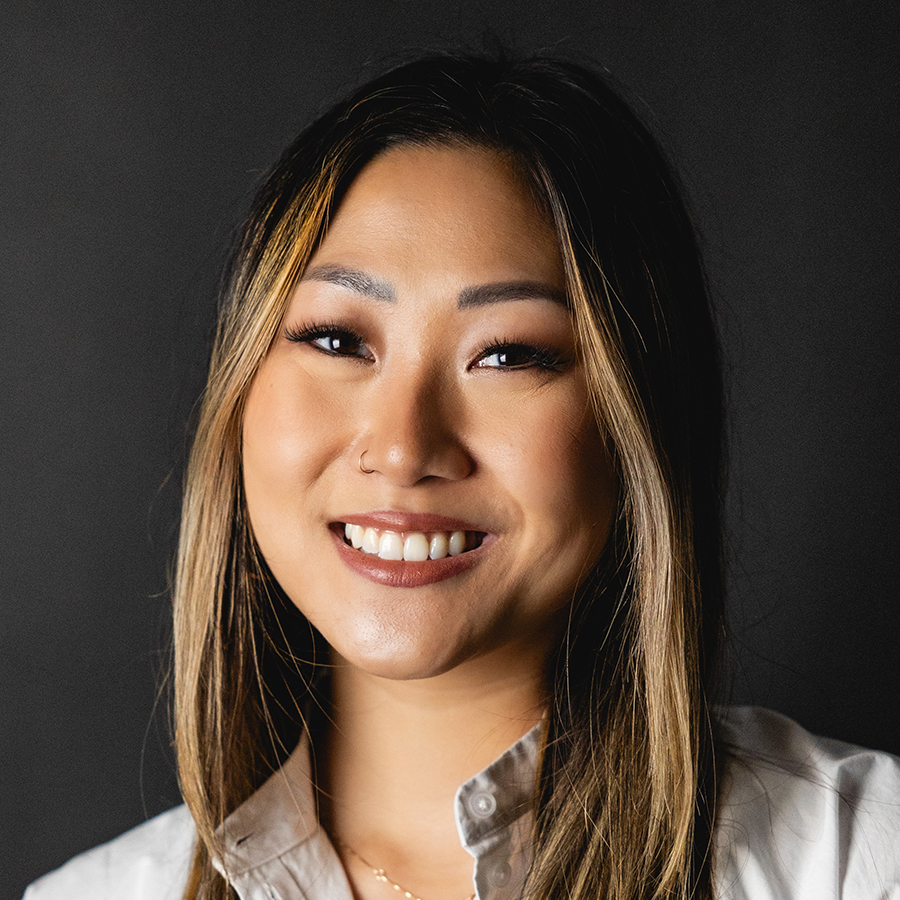 Bitten early in life by the math bug, Megan Lieu began her career in finance working on transaction advisory and business valuations. Currently a Data Advocate at Deepnote, Megan is the author of two Linkedin Learning courses: Choose the Right Tool for Your Data and SQL for Finance Professionals.
Data Architecture Keynote


Jessica Talisman (Santa Cruz)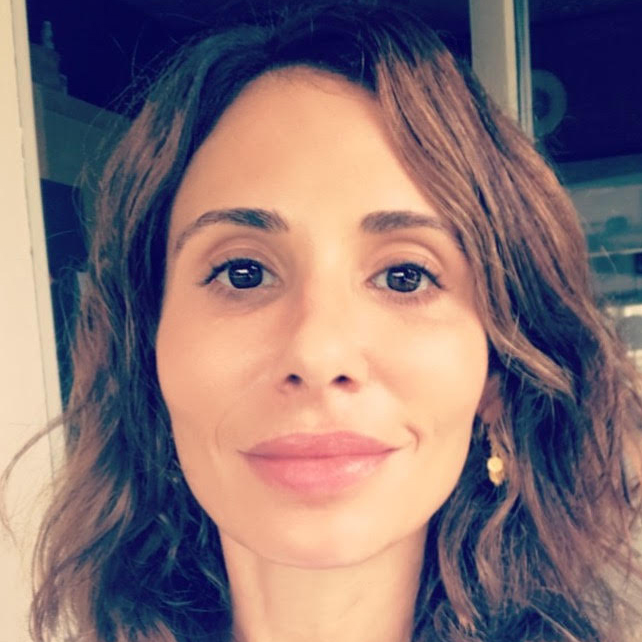 Jessica Talisman is a taxonomist, ontologist, information architect, and professional data wrangler. Over her 25 years of experience in the taxonomy world, Jessica has worked in galleries, libraries, museums, the federal government, e-commerce, and currently is Senior Manager, Taxonomy at System1. Jessica received her Master of Library and Information Science at Emporia State University. Check out Jessica's recent interviews on the Monday Morning Data Chat and Discovering Data.
Data Leadership Keynote


Aaron Wilkerson (Detroit)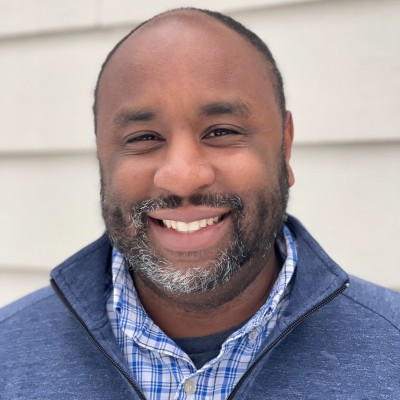 Aaron Wilkerson is the Sr. Manager of Data Strategy and Governance at Carhartt, where he is responsible for developing and delivering the company's enterprise data governance strategy. Aaron's expertise lies in building and delivering data platforms that provide valuable insights to organizational leaders. His career spans over 15 years working in technical capacities across various industries, including Manufacturing, Financial Technology Services, Automotive, and Healthcare. Aaron is a frequent guest on well known data podcasts, most recently, Catalog and Cocktails, the Super Data Brothers, and the Tech Bros.
Veronika Durgin (Boston)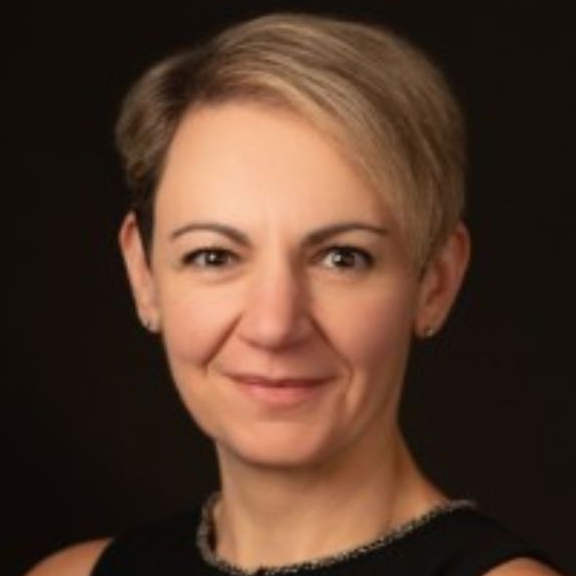 Veronika Durgin is Vice President of Data at Saks, the premier luxury ecommerce platform. In her role she is responsible for the data strategy at Saks from driving enterprise digital transformation and governing enterprise data, to enabling data efficiency and supporting analytics and reporting of the full customer shopping journey. Prior to joining Saks, she held various data engineering and management roles at tech-enabled sustainable agriculture company, Indigo, and Sonos, Inc. Veronika started her career as a database administrator focusing on performance tuning and optimization. Over the past two decades she has developed skills across database administration, data engineering, platform architecture, data modeling, and analytics and insights. Veronika is a Certified Data Vault Practitioner and a Snowflake Data Superhero. She is passionate about her profession and sharing knowledge with others. Veronika earned a master's degree in computer software engineering from Brandeis University and a bachelor's degree in biology from the University of Massachusetts, Boston. She lives in Massachusetts with her husband, 2 boys, and a Rhodesian Ridgeback.

Michelle Yi (SF Bay Area) @ YulleYi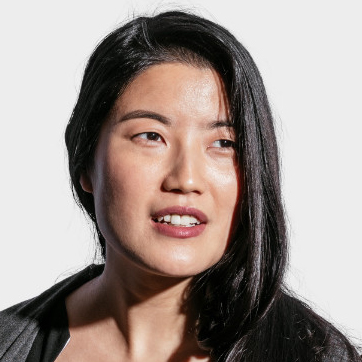 Michelle Yi is a technology leader that specializes in machine learning and cloud computing. She has 15 years of experience in the technology industry, contributed to the original IBM Watson showcased on Jeopardy, and enjoys building and leading teams that develop and deploy AI solutions to solve real-world problems. Michelle is passionate about diversity, STEM education/careers for our minority communities, and serves both on the board of Women in Data and as an avid volunteer for Girls Who Code.
Michelle will be presenting the following session:
Building Generative AI Applications: An LLM Case Study
Michelle will also be co-leading the following 90 minute hands-on workshop:
Causality: The Next Frontier of GenAI Explainability
#genai #graphday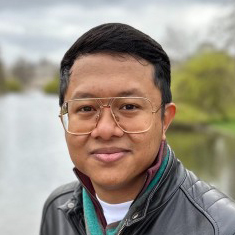 Haikal Pribadi is a Computer Scientist and the Founder and CEO/CTO of Vaticle, the team behind TypeDB & TypeQL. TypeDB is a polymorphic database with a conceptual data model, a strong subtyping system, a symbolic reasoning engine, and a beautiful and elegant type-theoretic language: TypeQL. TypeDB empowers engineers around the world to tackle a higher order of complexity in data in advanced applications.
Haikal will be presenting the following session:
Type Theory as a Unifying Paradigm for Modern Databases
#database
Ryan Boyd (Boulder) @ ryguyrg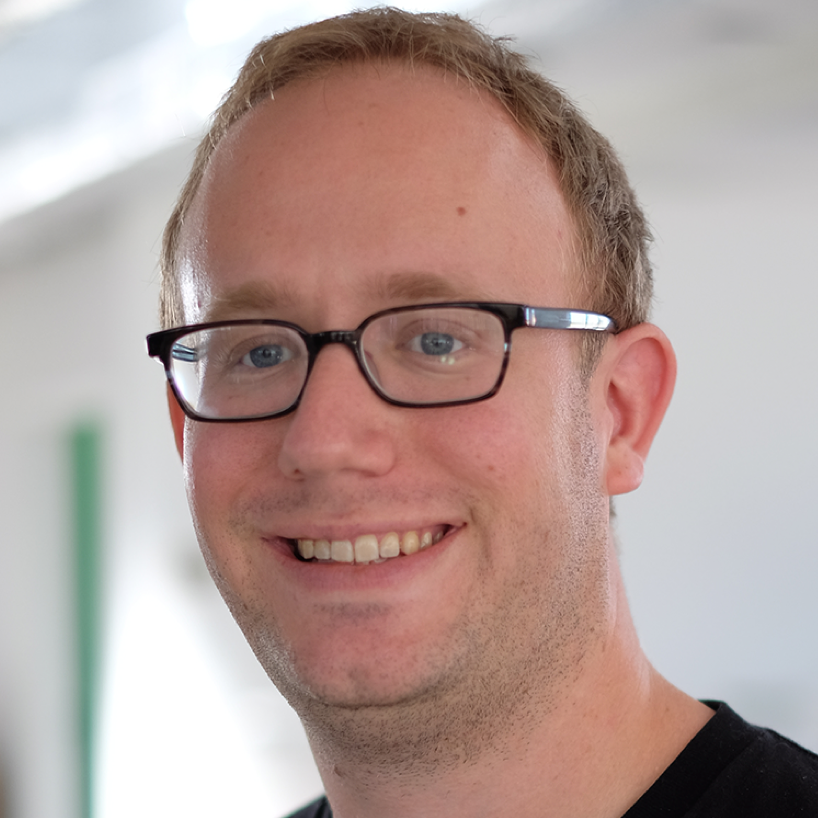 Ryan Boyd (LinkedIn) is a Boulder-based software engineer, data + authNZ geek and technology executive. He's currently a co-founder at MotherDuck, where they're making data analytics fun, frictionless and ducking awesome. He previously led developer relations teams at Databricks, Neo4j and Google Cloud. He's the author of O'Reilly's Getting Started with OAuth 2.0.Ryan advises B2B SaaS startups on growth marketing and developer relations as a Partner at Hypergrowth Partners. Prior to leading the Google Cloud Developer Relations team, he spent 7 years at Google working on 20+ different developer products and was the co-founder of Google Code Labs which aimed to improve quality and stability of Google's developer products.Ryan graduated with a degree in Computer Science from Rochester Institute of Technology (RIT) where he later worked full-time building web applications + APIs and architecting the central web hosting platform.
Ryan and Peter Boncz will co-present the following session:
DuckDB - Ask me anything
#database
Juha Korpela (Helsinki)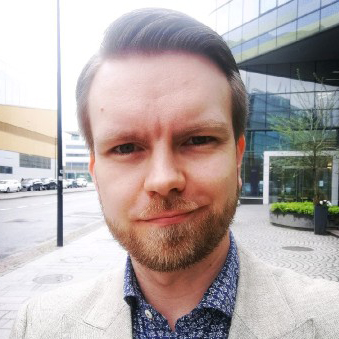 Juha Korpela, Chief Product Officer at Ellie.ai, is one of the leading data modeling experts in the Nordics. He is a strong advocate for always staying business-driven when designing new data architectures and believes that the future of data is in the hands of business users. Over the last decade, Juha has worked in multiple industries (such as manufacturing, banking, and the public sector) in a variety of high-profile data management roles. His main areas of expertise are data modeling, data warehousing, information architecture management, data mesh, and agile methodologies.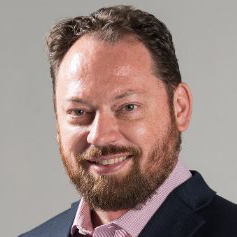 One of our perennially requested speakers, Jesse Anderson (Linkedin) is author of the oft-cited APress book Data Teams. As managing director of the Big Data Institute, Jesse works with companies ranging from startups to Fortune 100 companies. As an expert trainer known for his novel teaching practices, Jesse has taught over 30,000 people the skills to become successful data engineers. Jesse is published on O'Reilly and Pragmatic Programmers. He has been covered in prestigious publications such as The Wall Street Journal, CNN, BBC, NPR, Engadget, and Wired. Check out Jesse's new deep dive podcast: Unapologetically Technical, and learn more about Jesse at Jesse-Anderson.com.
Ryan Mitchell (Boston) @Kludgist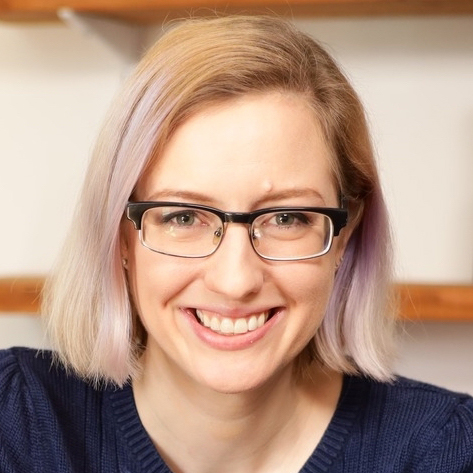 An expert in web scraping, web security, and data science, Ryan Mitchell is a frequently requested speaker at data and security conferences. She has also taught and designed courses at Northeastern University and Olin College of Engineering. Ryan holds a master's degree in software engineering from Harvard University Extension School and is currently a senior software engineer at the Gerson Lehrman Group where she creates data science tools. Ryan is author of the O'Reilly book Web Scraping with Python, soon to be in its third edition, as well as multiple Linkedin courses including: Python Data Structures with Trees and Web Scraping with Python.
#oreilly-showcase
Holden Karau ( San Francisco) @holdenkarau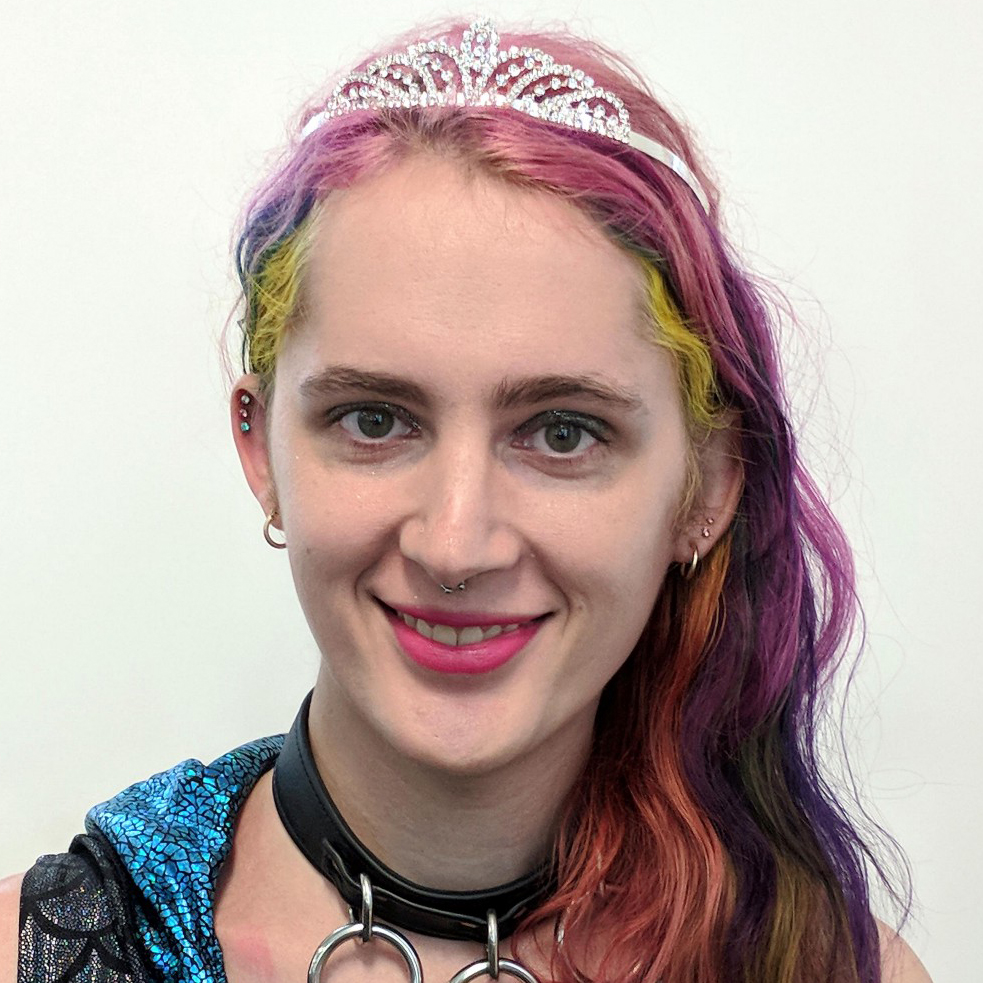 Holden Karau (Wikipedia / Linkedin ) is a queer transgender Canadian, Apache Spark committer, Apache Software Foundation member, and an active open source contributor. As a software engineer, she's worked on a variety of distributed computing, search, and classification problems at Apple, Google, IBM, Alpine, Databricks, Foursquare, and Amazon. She graduated from the University of Waterloo with a bachelor of mathematics in computer science. Outside of software, she enjoys playing with fire, welding, riding scooters, eating poutine, and dancing.
Holden is the author of multiple O'Reilly publications, including Learning Spark, Kubeflow for Machine Learning, Scaling Spark with Ray, as well as two upcoming titles: Scaling Spark with Dask, and the 2nd edition of High Performance Spark.
#oreilly-showcase
Holden will present the following llm session:
Using LLMs to Fight Health Insurance Denials: From Data Synthesis to Production
#ai #llms #dataengineering
Malcolm Hawker (London)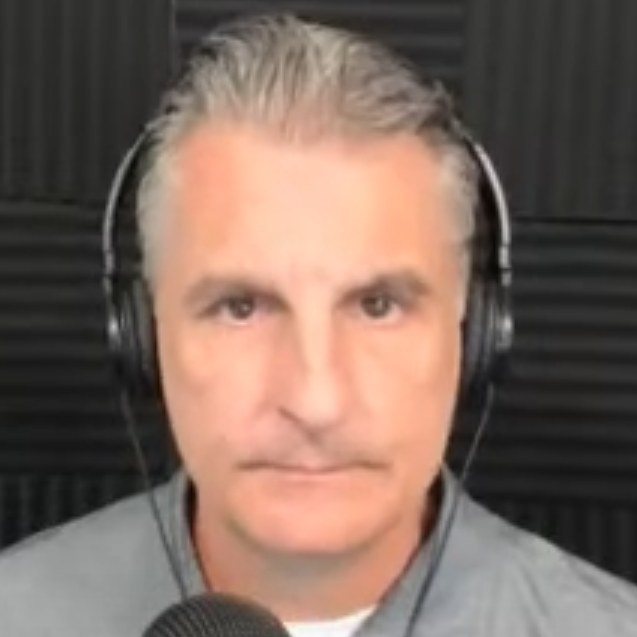 Former Gartner Analyst and Profisee Head of Data Strategy, Malcolm Hawker is a recognized thought leader and one of the industry's foremost authorities on the topics of data strategy, data governance, and master data management. As the co-author of the last three Gartner MDM Magic Quadrant™ documents, Malcolm has consulted with thousands of CDO's and other data leaders from across the globe on their biggest data related challenges. In a career that spans three decades, Malcolm has held executive-level IT and Product leadership roles at F500 companies, and has a unique combination of experience as a leader, implementer, vendor, and consultant for enterprise-class data solutions. Having lived in Austin for a big portion of his professional life, Malcolm has deep ties to Texas and the amazing data professionals that call it home.
Malcolm will be presenting the following session: Data Product Chaos
#data-products
William Lyon (SFBay) @lyonwj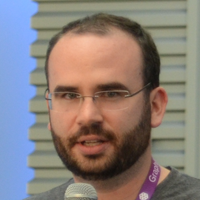 William Lyon (LinkedIn / blog) is a Developer Relations Engineer at Wherobots where he helps developers and data scientists build spatial analytics applications and make sense of geospatial data. Previously he worked at Neo4j as a software engineer. Prior to joining Neo, William worked as a software developer for several startups in the real estate software, quantitative finance, and predictive API fields. William holds a Masters degree in Computer Science from the University of Montana. William is author of the Manning publication Full Stack GraphQL Applications With React, Node.js, and Neo4j.
Marko Budiselic (London)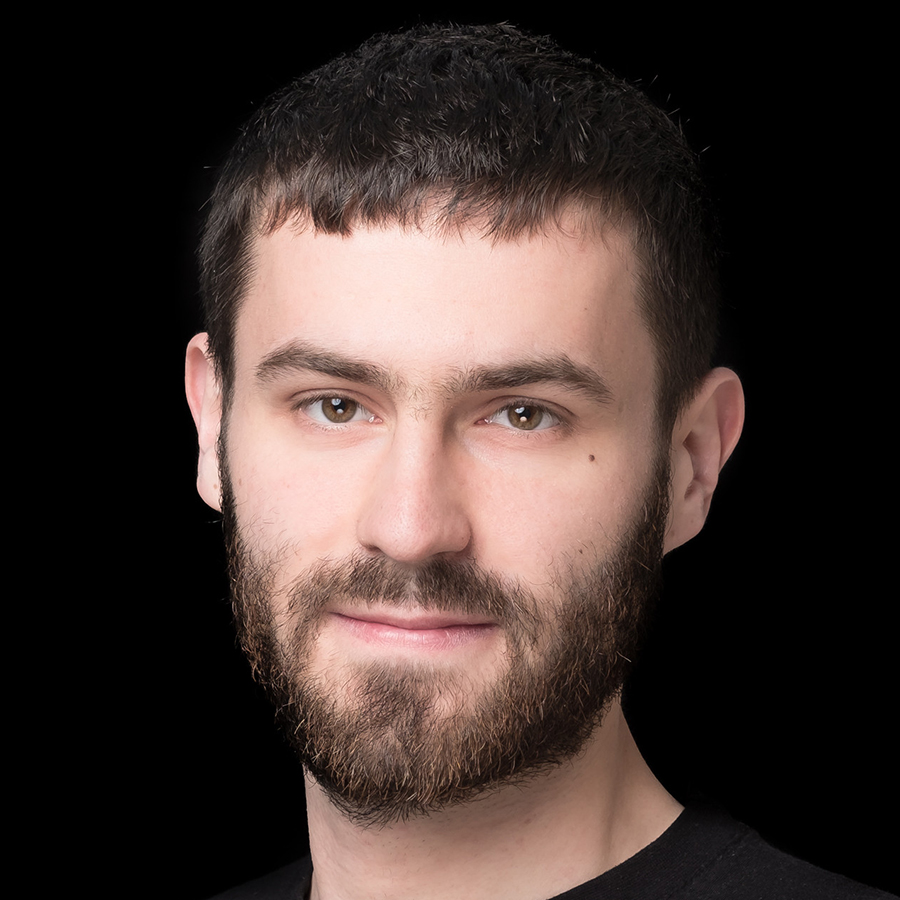 Marko Budiselic (LinkedIn ) is the co-founder and CTO (Chief Technology Officer) at Memgraph. As the CTO, Marko's role typically involves overseeing the company's technical aspects and technology strategy, including developing the Memgraph graph database platform. He is responsible for guiding the research and development teams, ensuring that the product aligns with the company's strategic objectives, and helping to make crucial technical decisions to improve the platform.
Hubert Dulay (New York) @hkdulay

Hubert Dulay (LinkedIn ), currently a developer advocate at StarTree, is a veteran engineer with over 20 years of experience in big and fast data and MLOps. Previously, he held positions at Decodable, Confluent, and Cloudera. Hubert is co-author of the recently released Streaming Data Mesh from O'Reilly, and is currently working on his second book, Streaming Databases, also from O'Reilly.
#oreilly-showcase
Jonathan Ellis (Austin) @spyced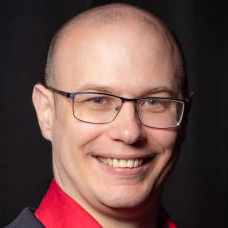 Jonathan Ellis became involved with Apache Cassandra in 2008 when Rackspace hired him to build their next-generation database infrastructure. As its first PMC chair, and later as co-founder of DataStax, Jonathan is largely responsible for leading Cassandra through its first decade of development. Most recently, Jonathan has been working with Vector Search to facilitate its integration with Cassandra for the next generation of AI applications.
Matthias Broecheler (Seattle) @mbroecheler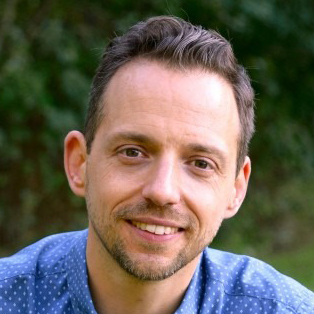 Dr. Matthias Broecheler (Linkedin) is the inventor of the Titan graph database (acquired by DataStax in 2015) and co-founder of Aurelius, the original company behind the Apache TinkerPop graph framework. A sought after speaker, Matthias introduced Titan at the 2012 Cassandra Summit and gave the keynote at the first Graph Day Texas in 2016 (interview). Most recently, Matthias has been developing DataSQRL : a compiler and build tool for streaming data pipelines to build data APIs. Matthias is co-author of O'Reilly book : The Practitioner's Guide to Graph Data. Matthias received his PhD in Computer Science at University of Maryland, College Park.
#oreilly-showcase
Brian Greene (Chicago)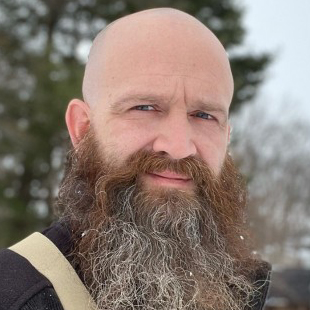 Brian Greene (Linkedin / Substack) has spent his career building software teams across multiple data domains. As the CTO of Neuron Sphere, Brian has been helping to create a platform engineering toolkit with the goal of bringing the full breadth of software engineering discipline and capability to building data platforms.
Hala Nelson (Alexandria, Virginia)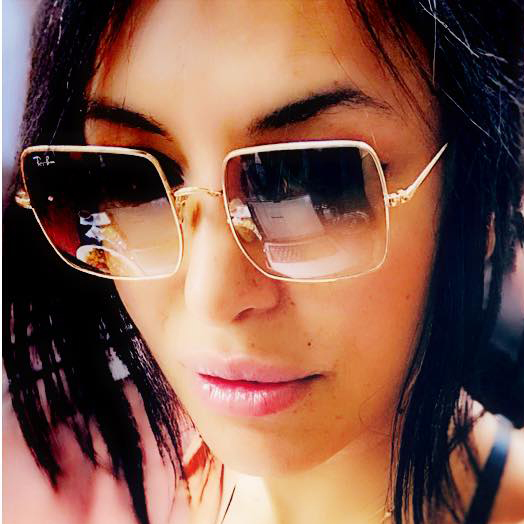 Hala Nelson (Linkedin) is an Associate Professor of Mathematics at James Madison University. She has a Ph.D. in Mathematics from the Courant Institute of Mathematical Sciences at New York University. Prior to her work at James Madison University, she was a postdoctoral Assistant Professor at the University of Michigan- Ann Arbor. Her research is in the areas of Materials Science, Statistical Mechanics, Inverse Problems, and the Mathematics of Machine Learning and Artificial Intelligence. Her favorite subjects are Optimization, Numerical Algorithms, Mathematics for AI, Mathematical Analysis, Numerical Linear Algebra and Probability Theory. She likes to translate complex ideas into simple and practical terms. To her, most mathematical concepts are painless and relatable, unless the person presenting them either does not understand them very well, or is trying to show off. Other facts: Hala Nelson grew up in Lebanon, during the time of its brutal civil war. She lost her hair at a very young age in a missile explosion. This event and many that followed shaped her interests in human behavior, the nature of intelligence, and AI. Her father taught her Math, at home and in French, until she graduated high school. Her favorite quote from her father about math is, "It is the one clean science''. Hala is author of the recent O'Reilly book: Essential Math for AI.
#oreilly-showcase
Adi Polak (Israel) @AdiPolak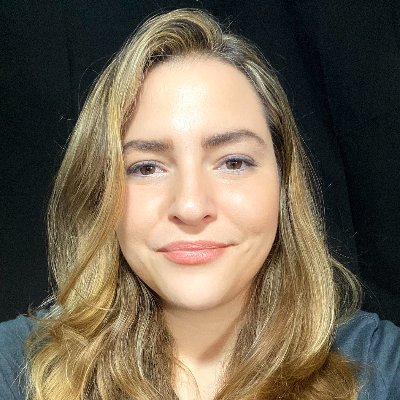 Adi Polak brings her vast industry research and engineering experience to bear in educating and helping teams design, architect, and build cost-effective data systems and machine learning pipelines that emphasize scalability, expertise, and business goals. Adi is a frequent worldwide presenter and the author of the recent O'Reilly book, Machine Learning With Apache Spark. She is continually an invited member of multiple program committees and advisor for conferences like Data & AI Summit, Scale by the Bay, and others. Previously, she was a senior manager for Azure at Microsoft, where she focused on building advanced analytics systems and modern architectures. When Adi isn't building data pipelines or thinking up new software architecture, you can find her on the local cultural scene or at the beach.
#oreilly-showcase
Santona Tuli (Washington DC)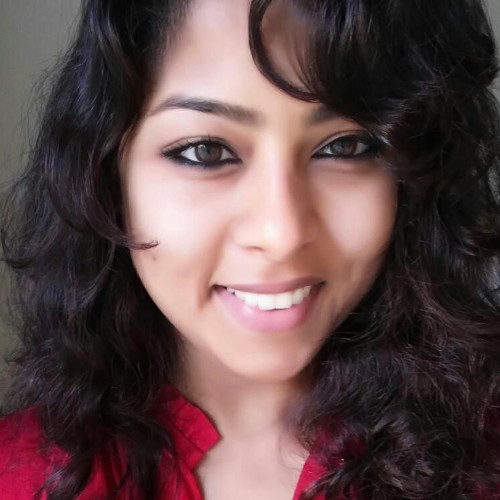 Santona Tuli, PhD started working with data through fundamental physics—analyzing massive event data from particle collisions at CERN. Since then, she has worked as a machine learning engineer in the NLP sector, and on product engineering for the programmatic data workflow orchestration tool Airflow. Currently at Upsolver, she works on a framework for authoring data pipelines declaratively in SQL. Dr. Tuli is passionate about building and empowering others to build end-to-end data and machine learning pipelines scalably.She has also been featured in the 3D IMAX movie Secrets of the Universe, which showcases real scientists pushing the frontiers of knowledge. In her STEM outreach work, she emphasizes representation, equity, advocacy and empowerment.
Matthew Housley (Salt Lake city)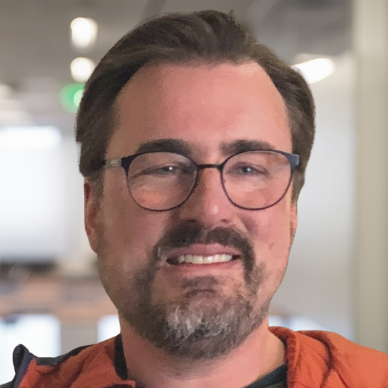 Co-Founder / CTO of Ternary Data as well as fellow "Recovering Data Scientist," , Matthew Housley is also a "Reformed Academic," holding a PhD in Math and dual Masters degrees in both Math and Physics. It was only natural that he began his career in Academia as a Professor of Mathematics, before joining one of the largest e-commerce companies as a data scientist. Matt's STEM background in combination with his knack for teaching makes him a mastermind at overhauling processes, improving teamwork, and incorporating engineering best practices so that real value is delivered to companies. While making the journey from data scientist to data engineer, Matt began to focus more on data & cloud engineering, working extensively with Amazon Web Services, Google Cloud Platform, Containers, Apache Airflow and GPUs, among other technologies. Matt (or should we say, "Dr. Housley") is an adjunct faculty member in the David Eccles School of Business at The University of Utah. Joe is co-host of the popular Monday Morning Data Chat (Spotify / Apple) and co-author of the bestselling O'Reilly book: Fundamentals of Data Engineering.
#oreilly-showcase
Bill Inmon (Castle Rock, Colorado)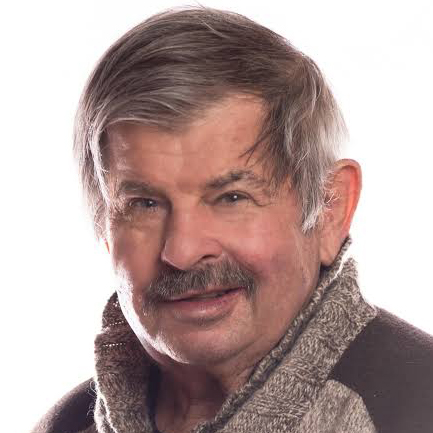 Bill Inmon (Wikipedia / LinkedIn) is an American computer scientist, recognized by many as the father of the data warehouse. Inmon wrote the first book, held the first conference, wrote the first column in a magazine and was the first to offer classes in data warehousing. Inmon created the accepted definition of what a data warehouse is - a subject oriented, nonvolatile, integrated, time variant collection of data in support of management's decisions. Bill is among the most prolific and well-known authors in the big data analysis, data warehousing and business intelligence arena. In addition to authoring more than 50 books and 650 articles, Bill has been a monthly columnist with the Business Intelligence Network, EIM Institute and Data Management Review. In 2007, Bill was named by Computerworld as one of the "Ten IT People Who Mattered in the Last 40 Years" of the computer profession.
Monica Miller (Dallas) @Moni4489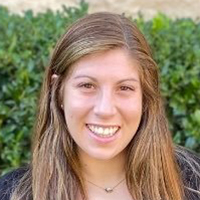 As a former data engineer, Monica Miller (Linkedin) spent her time primarily developing and supporting ETL pipelines for both near-real time analytics and batch processing. She currently helps others in the data community by creating informational resources, speaking at conferences, and writing about her experiences in the data space. Monica received her BS in Mechanical Engineering, and MS in Systems Engineering Management from the University of Texas at Dallas.
Jon Haddad (Los Angeles)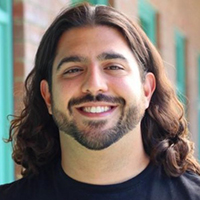 With over 20 years of industry experience, much of that leading teams and helping to architect and scale large systems, Jon Haddad made a name for himself as one of the earliest goto guys for Apache Cassandra. Becoming one of the first DataStax MVPs, he later joined the company as Technical Evangelist. Following his tenure at DataStax, Jon joined the legendary Cassandra consulting firm, The Last Pickle where he worked with Cassandra clusters across a wide variety of hardware, both on-prem and in the cloud. In addition to being a committer and PMC member for Apache Cassandra, Jon has also held positions at Apple and Netflix, working on some of the world's largest Cassandra installations. Jon currently divides his time between mentoring, speaking at conferences, and consulting. He can be reached via Linkedin.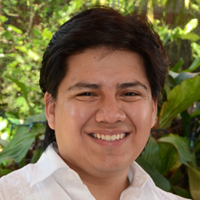 Dr. Juan Sequeda is the Principal Scientist at data.world. He joined through the acquisition of Capsenta, a company he founded as a spin-off from his PhD research in Computer Science from The University of Texas at Austin. His goal is to reliably create knowledge from inscrutable data. His research and industry work has been on designing and building Knowledge Graph for enterprise data and metadata management.
Juan has researched and developed technology on semantic data virtualization, graph data modeling, schema mapping and data integration methodologies. He pioneered technology to construct knowledge graphs from relational databases, resulting in W3C standards, research awards, patents, software and his startup Capsenta acquired by data.world in 2019. Juan strives to build bridges between academia and industry as past co-chair of the LDBC Property Graph Schema Working Group, member of the LDCB Graph Query Languages task force, standards editor at the World Wide Web Consortium (W3C) and organizing committees of scientific conferences, including being the general chair of The Web Conference 2023. Juan is the co-author of the book Designing and Building Enterprise Knowledge Graphs and the co-host of Catalog and Cocktails, an honest, no-bs, non-salesy data podcast.
Chris Tabb (London)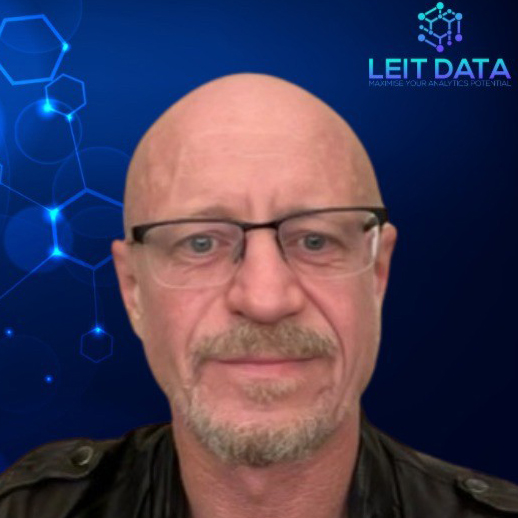 Chris Tabb, co-founder of LEIT DATA started his career in the Business Intelligence/Analytics domain 30 years ago. Beginning at Cognos in the 90's working in the back office before becoming an expert in all their products, and leaving to become an independent BI consultant in 1998. Chris has followed the evolution of the analytics industry, working hands-on with all the technologies in the ecosystems: – Databases, ETL/ELT, BI/OLAP /Visualisation Tools, Big Data Technologies, Infrastructure On premises / Cloud across many vendors, some old some new. Recently with a focus on the Modern Data Stack Evolution Chris has started many movements with a focus on Business Value using a number of hashtags to raise awareness #bringbackdatamodelling / #bringbackdatamodeling #bringbackdocumention under the umbrella of the #meandatastreets that is focused on simplification of the Data Platform architecture and to focus on Business Value.
Andy Petrella (Liège, Belgium) @noootsab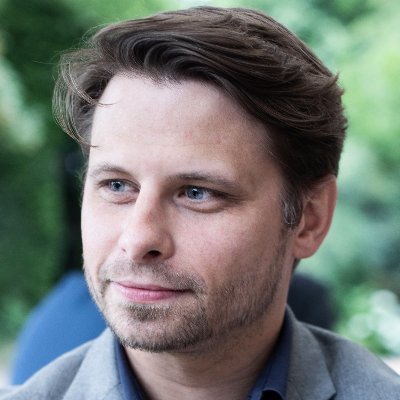 Andy Petrella is an entrepreneur with a Mathematics and Distributed Data background.Andy is an early evangelist of Apache Spark and the Spark Notebook creator in the data community. Andy is the founder and CEO of Kensu, a data observability solution implementing the Data Observability Driven Development (DODD) method. Andy is also author of the O'Reilly book: Fundamentals of Data Observability.
#oreilly-showcase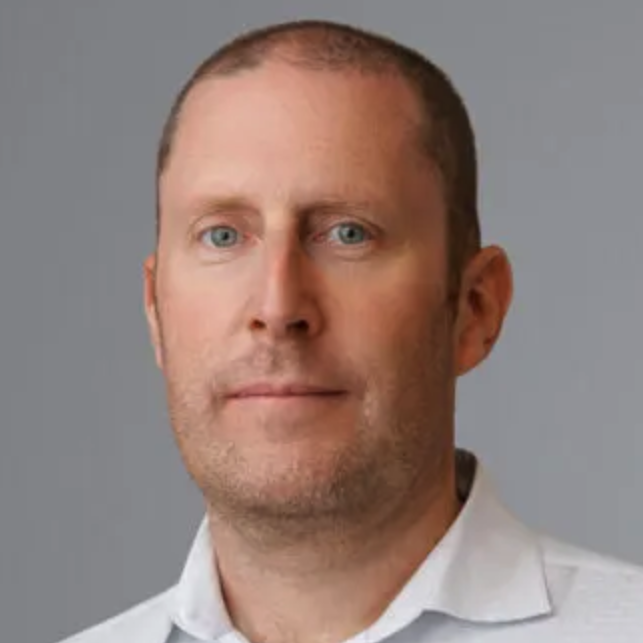 Ron Itelman (Linkedin / intelligence.ai / Medium) is passionate about creating systems that leverage human and machine learning to augment efficiency and give users delightful experiences. Ron has served as product designer, product owner, UX designer, full-stack developer, startup-founder, and business manager. His specialty is working with data scientists, machine learning engineers, organizational leaders, and end-users to increase productivity while giving users experiences that feel magical. Ron is co-author of the upcoming O'Reilly book: Unifying Business, Data, and Code.
Ron will be presenting the following session: Invisible Threats and Data Hygiene: The Hidden Value Data Products
#data-products #oreilly-showcase
Mary MacCarthy (Los Angeles) @MaryMacCarthy
Mary MacCarthy is the VP of Marketing at the product analytics platform Kubit and the co-host of the Tech Bros on Linkedin and Youtube. Mary pivoted into data and tech after a long career as an international television correspondent–and she takes pride in applying a journalist's critical eye to the good, the bad, and the ugly in data, AI, and tech.
Ryan Dolley (Detroit)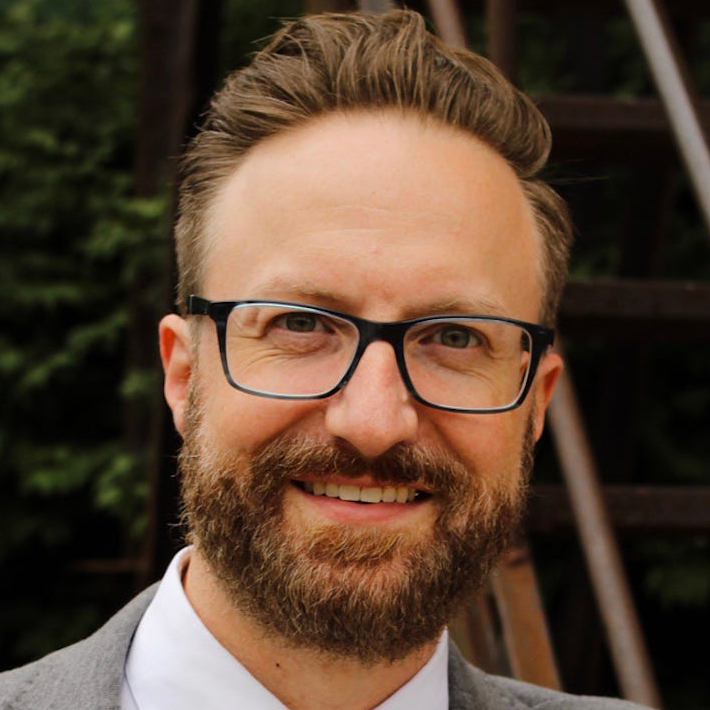 Ryan Dolley is a data consultant specializing in BI and analytics, author of the Super Data Blog, and one half of the Super Data Brothers. Check out his discussion on the evolution of BI and moving beyond dashboards on a recent episode of the Joe Reis Show.
David Hughes (Seattle)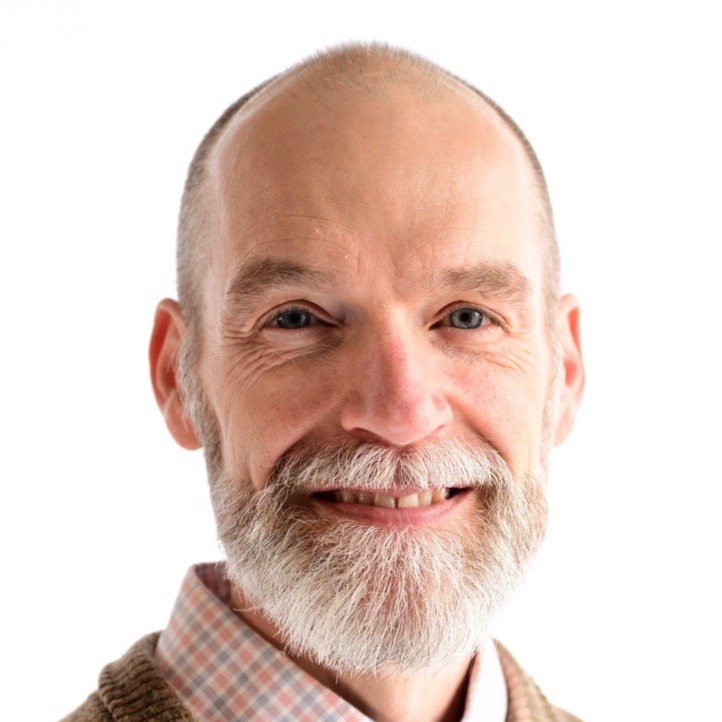 David Hughes is the Principal Graph Consultant for Graphable. He has 10 years of experience designing and building graph solutions which surface meaningful insights. His background includes clinical practice, medical research, software development, and cloud architecture. David has worked in healthcare and biotech within the intensive care, interventional radiology, oncology, cardiology, and proteomics domains. He enjoys endurance running, hiking, and spending time with his family in the outdoors when he is not enabling clients to have data epiphanies from their complex data.
Sean Robinson (Charlotte)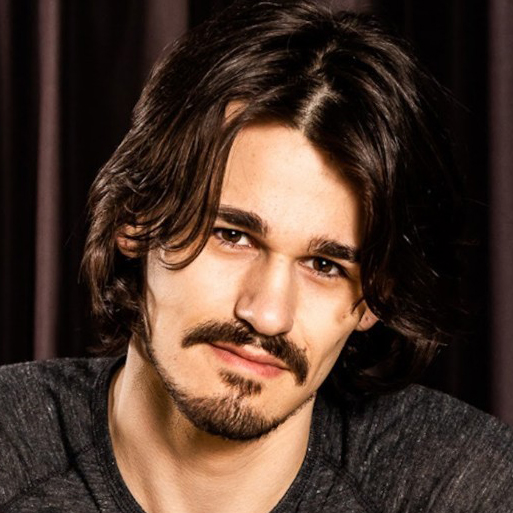 Sean Robinson is a versatile data scientist with several years of experience optimizing data processes and building intelligent data systems. Specifically, he specializes in the use of graph data science and Neo4j to abstract complex systems within a domain into a highly dimensional, interconnected knowledge graphs to uncover novel insights which would otherwise remain dormant in other data structures. Sean currently serves both as Lead Data Scientist at Graphable as well as creating and instructing new network science courses at the University of North Carolina at Charlotte's Data Science graduate program where he instructs the next generation of data scientists on how to integrate graph data science into their toolkit.
Alex Merced (Winter Park, FL) @alexmerced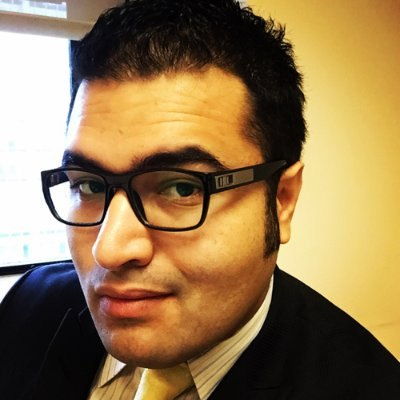 Alex Merced (Linkedin) is a Developer Advocate at Dremio with a history of creating content to enable developers of all types through his personal projects like DevNursery.com, The Web Dev 101 Podcast, and the DataNation podcast. Alex Merced has been a developer with companies like Crossfield Digital, CampusGuard, GenEd Systems and others along with being an Instructor for General Assembly Bootcamps. Alex is co-author of the upcoming O'Reilly book: Apache Iceberg: The Definitive Guide.
#oreilly-showcase
Ryan Wisnesky (Cambridge, Massachusetts )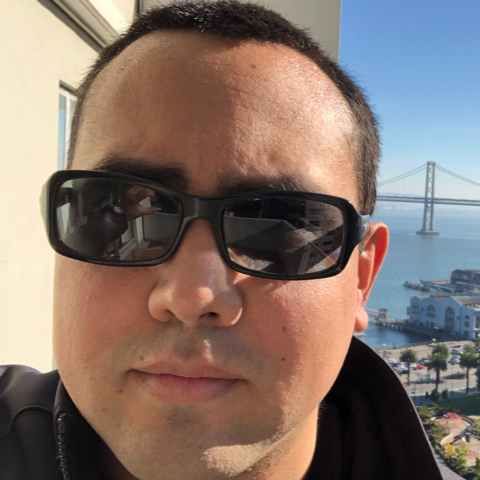 Ryan Wisnesky (LinkedIn) obtained B.S. and M.S. degrees in mathematics and computer science from Stanford University and a Ph.D. in computer science from Harvard University, where he studied the design and implementation of provably correct software systems. Previously, he was a postdoctoral associate in the MIT department of mathematics, where he developed the categorical query language CQL. He currently leads open-source and commercial development of CQL as CTO of Conexus AI. He maintains an active collaboration with the information-integration department of IBM Research, where he contributed to the Clio, Orchid, and HIL projects.