Ten Years of Data Day Texas!
Originally launched in January 2011 as one of the first NoSQL / Big Data conferences, Data Day Texas each year highlights the latest tools, techniques, and projects in the data space, bringing speakers and attendees from around the world to enjoy the hospitality that is uniquely Austin. Since its inception, Data Day Texas has continually been the largest independent data-centric event held within 1000 miles of Texas. Our most recent editions have drawn over 1000 attendees.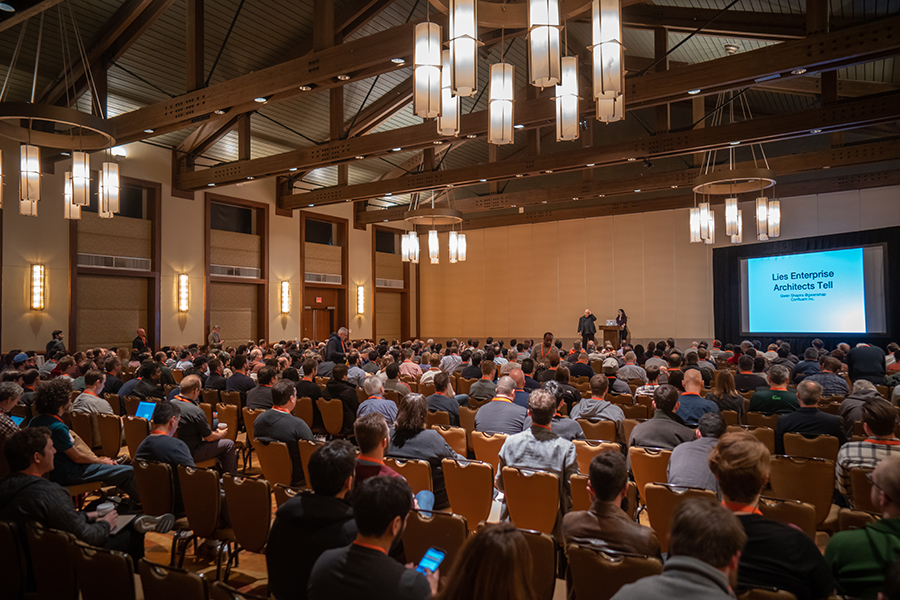 @linearb introducing Gwen Shapira of Confluent at #DDTX19. Gwen's presentation, Lies Enterprise Architects Tell, was one of the most highly rated sessions
.
Diversity and inclusion at Data Day Texas
To encourage diversity and inclusion among attendees at Data Day Texas and the Texas AI Summit, we are offering diversity scholarships to members of underrepresented groups in the technical community. Apply at: http://datadaytexas.com/diversity-application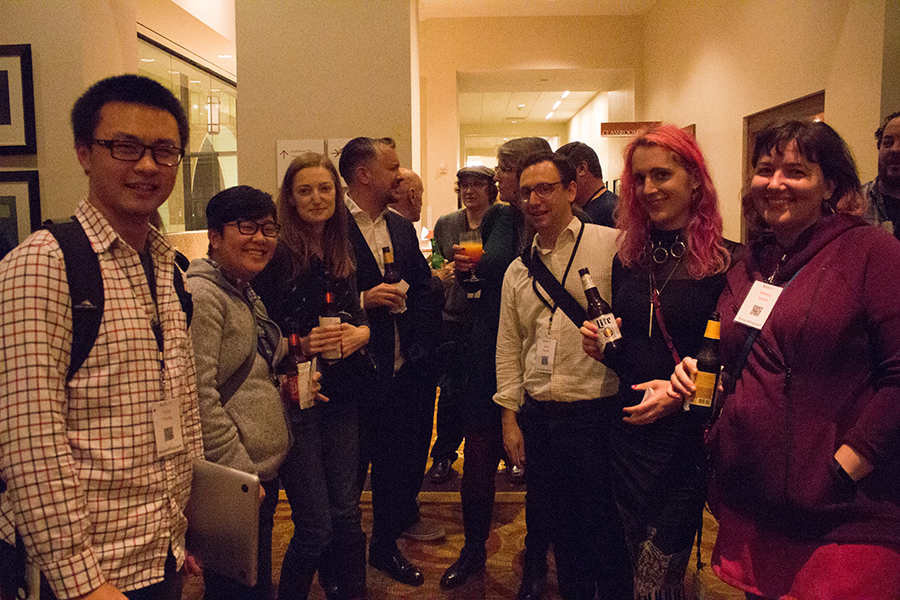 Human in the Loop AI Sessions at Data Day Texas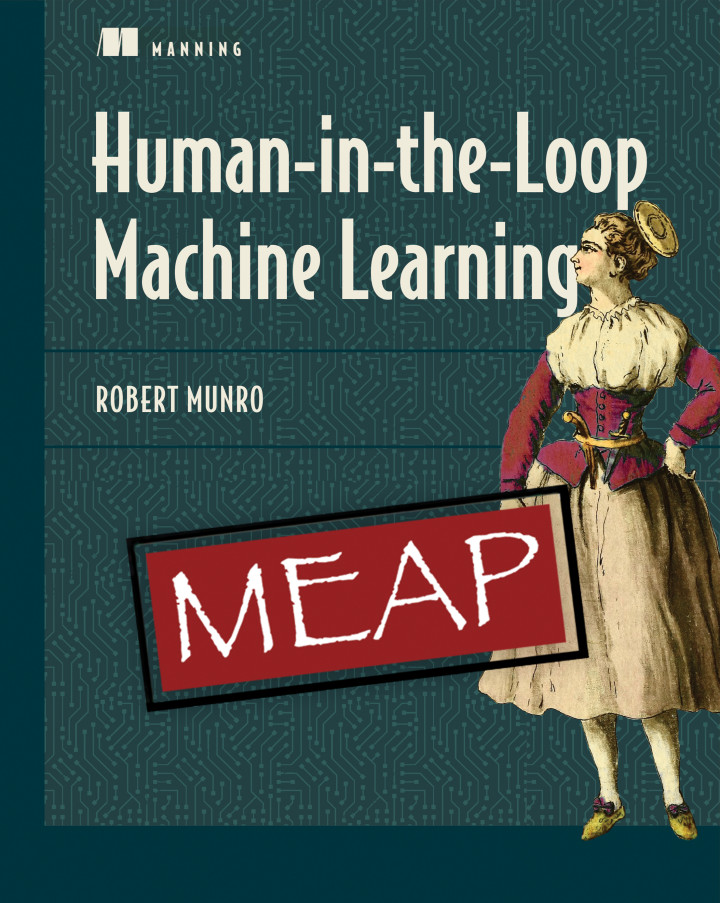 The Human-in-the-Loop track at Data Day Texas 2020 will feature international leaders in Human-in-the-Loop Machine Learning, presenting in the industry's first dedicated track.
Human-in-the-Loop Machine Learning tackles one of the most problems in technology today: how do people and machines interact to solve problems together? Probably 90% of Machine Learning applications today are powered by Supervised Machine Learning. This covers a wide range of use cases: an autonomous vehicle can drive you safely down the street because humans have spent thousands of hours telling it when its sensors are seeing a 'pedestrian', 'moving vehicle', 'lane marking', and every other relevant object; your in-home device knows what to do when you say 'turn up the volume', because humans have spent thousands of hours telling it how to interpret different commands; and your Machine Translation service can translate between languages because it has been trained on thousands (or maybe millions) of human-translated texts.
Dr. Robert Munro, author of the upcoming Manning publication Human in the Loop Machine Learning, will keynote the track.
Check out the list of Human in the Loop sessions at Data Day Texas.
More Data Engineering and Architecture Sessions
In 2019, we included quite a few sessions on Data Engineering and Architecture. Based on community response, we'll be expanding our coverage for 2020.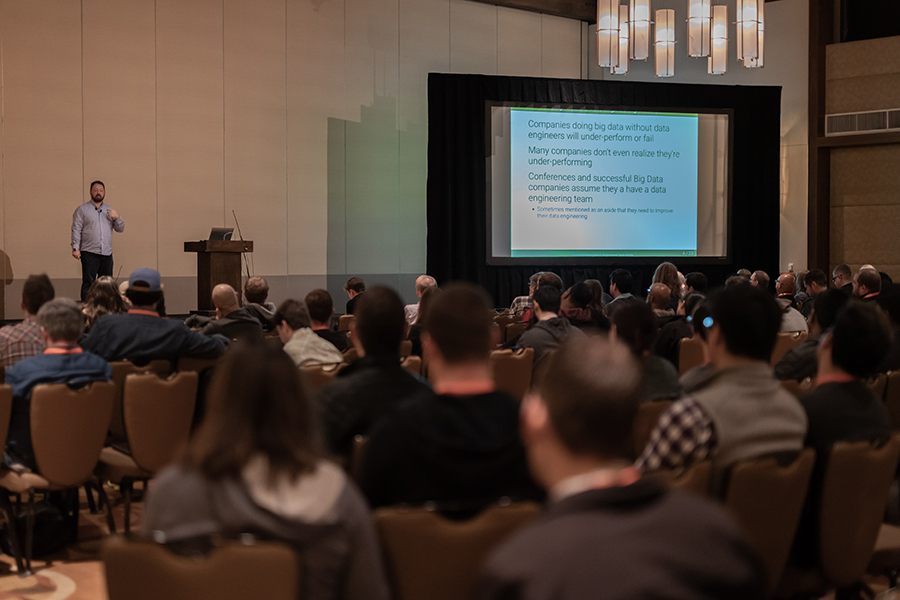 Jesse Anderson giving the Data Engineering keynote Creating a Data Engineering Culture at DDTX19
The Global Graph Summit at Data Day Texas
After hosting the Austin edition of Graph Day for several years, we launched the inaugural edition of the Global Graph Summit at Data Day Texas 2019. This is the premier event for the graph community, with speakers and attendees coming from around the world. Once again, the Global Graph Summit will be held concurrently with Data Day Texas. Your Data Day ticket is the all access pass to everything at the Global Graph Summit.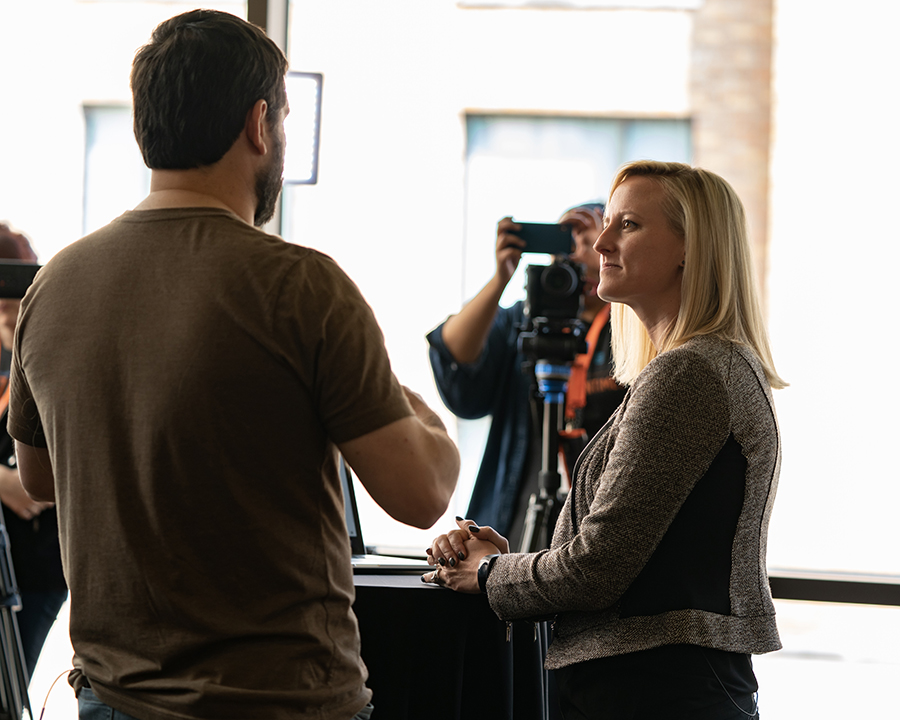 Denise Gosnell Global Graph Practice Manager at DataStax interviewing Dave Bechberger at DDTX19 for the Distributed Data Show