Who's speaking at Graph Day Texas 2022
For the current list of confirmed speakers presenting at Data Day Texas, visit the main speakers page.
Jans Aasman (SF Bay)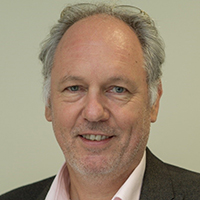 Jans Aasman (Wikipedia / LinkedIn) is a Ph.D. psychologist and expert in Cognitive Science - as well as CEO of Franz Inc., an early innovator in Artificial Intelligence and provider of the graph database, AllegroGraph. As both a scientist and CEO, Dr. Aasman continues to break ground in the areas of Artificial Intelligence and Knowledge Graphs as he works hand-in- hand with numerous Fortune 500 organizations as well as US and Foreign governments. Jans recently authored an IEEE article on "Enterprise Knowledge Graphs".
Dr. Aasman spent a large part of his professional life in telecommunications research, specializing in applied Artificial Intelligence projects and intelligent user interfaces. He gathered patents in the areas of speech technology, multimodal user interaction, recommendation engines while developing precursor technology for tablets and personal assistants. He was also a professor in the Industrial Design department of the Technical University of Delft. Dr. Aasman is a noted conference speaker at such events as Smart Data, NoSQL Now, International Semantic Web Conference, GeoWeb, AAAI, Enterprise Data World, Text Analytics, and TTI Vanguard to name a few.
Dave Bechberger ( Anchorage ) @bechbd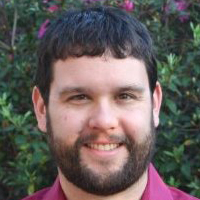 Dave Bechberger is a Sr. Graph Architect on the AWS Neptune service team. A long time graph and distributed data practitioner, Dave has spent over 20 years in full stack software development and specializes in building data architectures in complex data domains such as bioinformatics, oil and gas, supply chain management, etc. Dave has previously spoken at a variety of national and international technical conferences including NDC Oslo, NDC London, as well as previous GraphDay conferences in Texas, San Francisco and Seattle. He is a co-author of Graph Databases in Action by Manning Publications.
Dave will present the following session: A gentle introduction to using graph neural networks on knowledge graphs.
Dr. Ying Ding (Austin)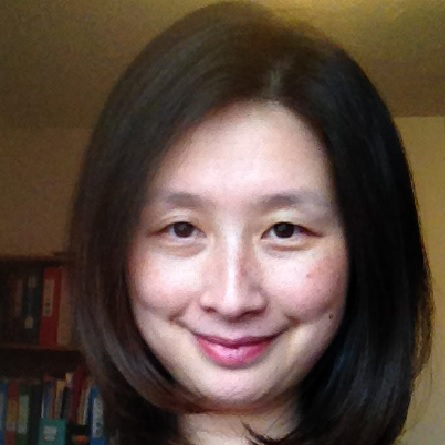 Dr. Ying Ding is the Bill & Lewis Suit Professor of Information Technology at the University of Texas School of Information. Before that, she was a professor and director of graduate studies for data science program at School of Informatics, Computing, and Engineering at Indiana University. She has led the effort to develop the online data science graduate program for Indiana University. She also worked as a senior researcher at Department of Computer Science, University of Innsburck (Austria) and Free University of Amsterdam (the Netherlands). She has been involved in various NIH, NSF and European-Union funded projects. She has published 240+ papers in journals, conferences, and workshops, and served as the program committee member for 200+ international conferences. She is the co-editor of book series called Semantic Web Synthesis by Morgan & Claypool publisher, the co-editor-in-chief for Data Intelligence published by MIT Press and Chinese Academy of Sciences, and serves as the editorial board member for several top journals in Information Science and Semantic Web. She is the co-founder of Data2Discovery company advancing cutting edge AI technologies in drug discovery and healthcare. Her current research interests include data-driven science of science, AI in healthcare, Semantic Web, knowledge graph, data science, scholarly communication, and the application of Web technologies.
Ying will present the following session: Fighting COVID-19 using Knowledge Graphs
Heather Hedden (Boston) @hhedden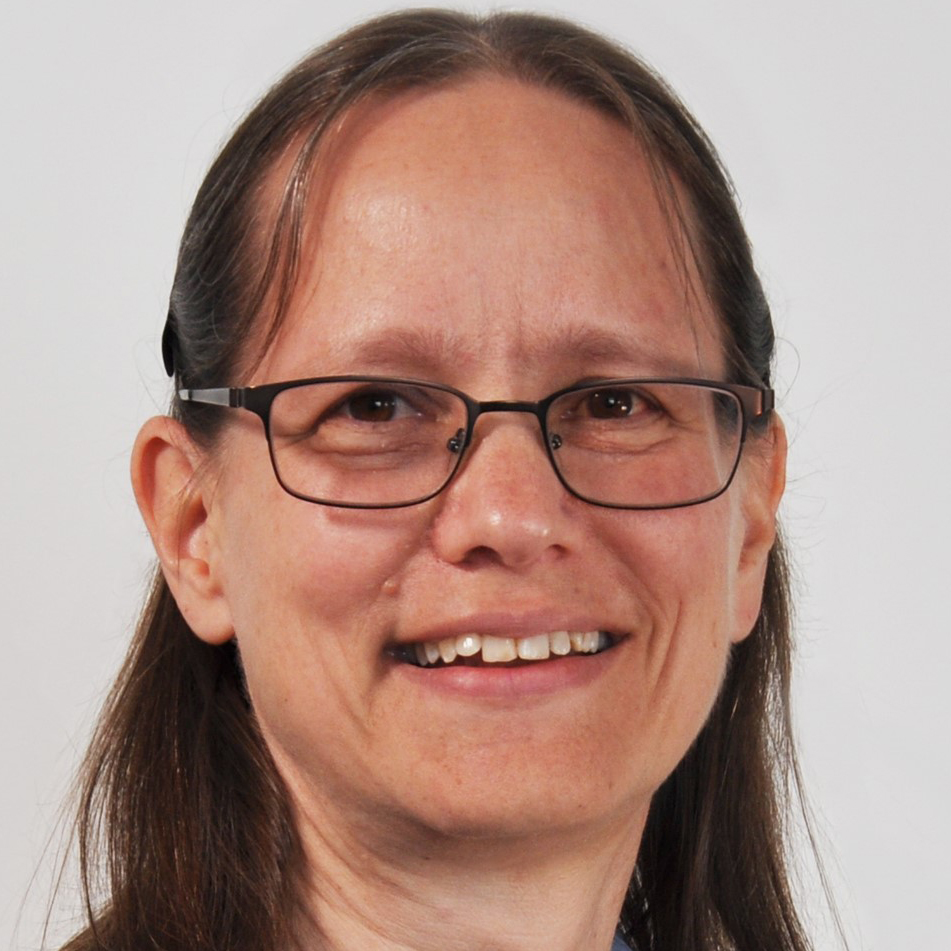 Heather Hedden (LinkedIn) has been a taxonomist for over 26 years in various organizations and as an independent consultant. She is currently a data and knowledge engineer on the professional services team of Semantic Web Company, vendor of PoolParty software. Previously worked as a taxonomist at Cengage Learning, Gale, Viziant, First Wind, and Project Performance Corporation. Heather has designed and developed, taxonomies, ontologies, and metadata schema for internal and externally published content. She gives workshops on taxonomy creation at conferences, as corporate training, and through an independently offered online course. Heather is author of The Accidental Taxonomist.
Heather will host the following two sessions:
Introduction to Taxonomies for Data Scientists (workshop)
The Future of Taxonomies - Linking data to knowledge (presentation).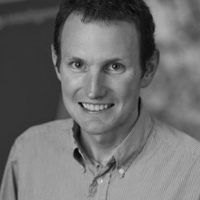 Corey Lanum (LinkedIn), has a distinguished background in graph visualization. Over the last 15 years he has managed technical and business relationships with dozens of the largest defense and intelligence agencies in North America, in addition to working with many security and anti-fraud organizations in private industry. Prior to joining Cambridge Intelligence as their US Manager, Corey was helping the customers of i2 (now IBM) and SS8 to solve their most complex graph data challenges.
Corey is the author of Visualizing Graph Data from Manning Publications.
Cory will present the following session: Visual timeline analytics: applying concepts from graph theory to timeline and time series data
William Lyon (SFBay) @lyonwj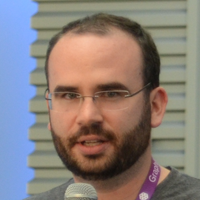 William Lyon (LinkedIn / blog) is a software developer at Neo4j. As an engineer on the Developer Relations team, he works primarily on integrating Neo4j with other technologies, building demo apps, helping other developers build applications with Neo4j, and writing documentation. Prior to joining Neo, William worked as a software developer for several startups in the real estate software, quantitative finance, and predictive API fields. William holds a Masters degree in Computer Science from the University of Montana. William is author of the Manning publication Full Stack GraphQL Applications With React, Node.js, and Neo4j and co-host of the GraphStuff.FM podcast.
William will host a 90 minute hands-on session: Intro to GraphQL for Developers and Data Scientists.
Ryan Mitchell (Boston) @Kludgist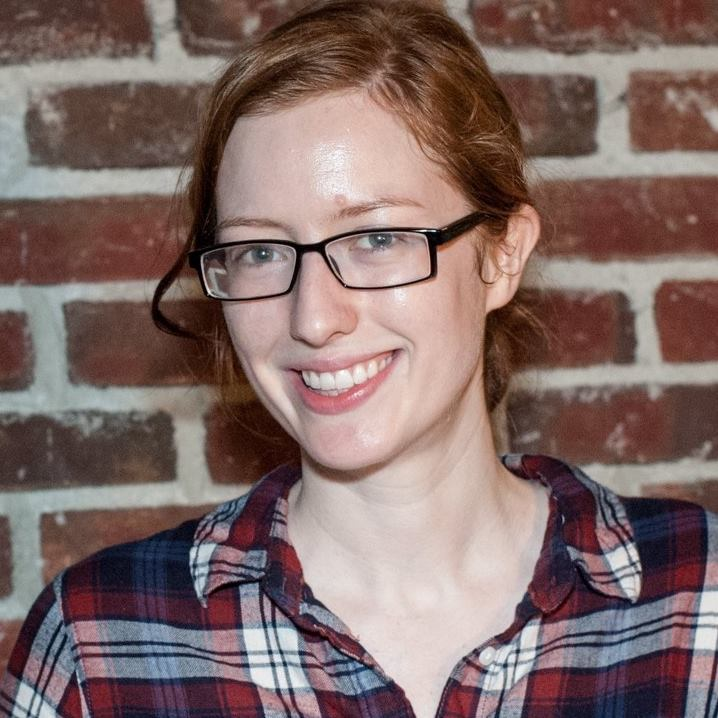 An expert in web scraping, web security, and data science, Ryan Mitchell has hosted workshops and spoken at many events, including Data Day and DEF CON. She teaches web programming and data science and has taught and designed courses at Northeastern University and Olin College of Engineering. Ryan holds a master's degree in software engineering from Harvard University Extension School and is currently a senior software engineer at the Gerson Lehrman Group where she creates data science tools. Ryan is the author of Web Scraping with Python (O'Reilly) and Instant Web Scraping with Java (Packt Publishing), as well as two Linkedin courses: Python Data Structures with Trees and Web Scraping with Python.
Ryan will be presenting the following session: What is Truth? - Strategies for managing semantic triples in large complex systems
Sean Robinson (Charlotte)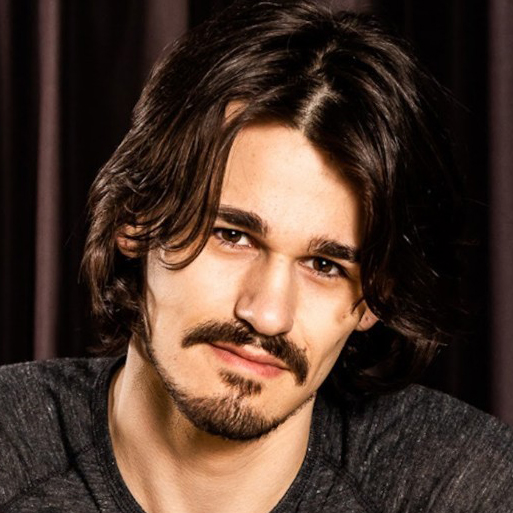 Sean Robinson is a versatile data scientist with several years of experience optimizing data processes and building intelligent data systems. Specifically, he specializes in the use of graph data science and Neo4j to abstract complex systems within a domain into a highly dimensional, interconnected knowledge graphs to uncover novel insights which would otherwise remain dormant in other data structures. Sean currently serves both as Lead Data Scientist at Graphable as well as creating and instructing new network science courses at the University of North Carolina at Charlotte's Data Science graduate program where he instructs the next generation of data scientists on how to integrate graph data science into their toolkit.
Sean will be presenting the following session: History of Network Science - A Look at How Networks Have Connected Us
Jörg Schad (Berlin / San Francisco) @joerg_schad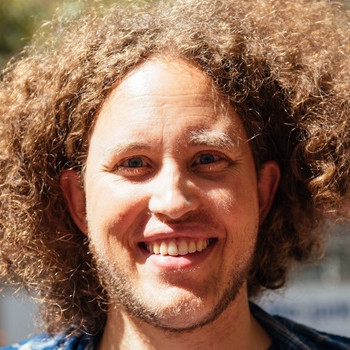 Jörg Schad (Linkedin / GitHub) is CTO at ArangoDB where he splits his time between Berlin and San Francisco. Prior to ArangoDB, he was Technical Community Lead and Distributed Systems Engineer at Mesosphere, and Big Data Engineer at SAP. Jörg received his Ph.D. at Universität des Saarlandes for research around distributed databases and data analytics.
Jörg will host a 90 minute hands-on workshop: Graph Powered Machine Learning for Python Developers
Joshua Shinavier (San Francisco) @joshsh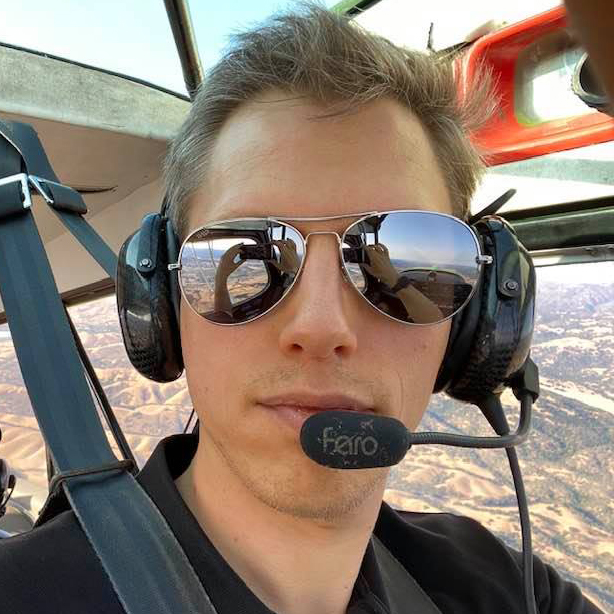 As a co-founder of what is now Apache TinkerPop, Joshua Shinavier contributed to the first common APIs for graph databases, the original TinkerPop query language which influenced Gremlin, and the first tools which aligned the property graph and RDF data models, starting with neo4j-rdf-sail in 2008. As a Research Scientist at Uber, he led development of the Dragon data integration platform. Joshua is host of The Graph Show, and co-organizer of the Bay Area Category Theory meetup. Joshua holds a PhD in computer science from RPI's Tetherless World Constellation, where he focused on combining knowledge graphs with augmented reality.
Dr. Clair Sullivan (Breckenridge) @CJLovesData1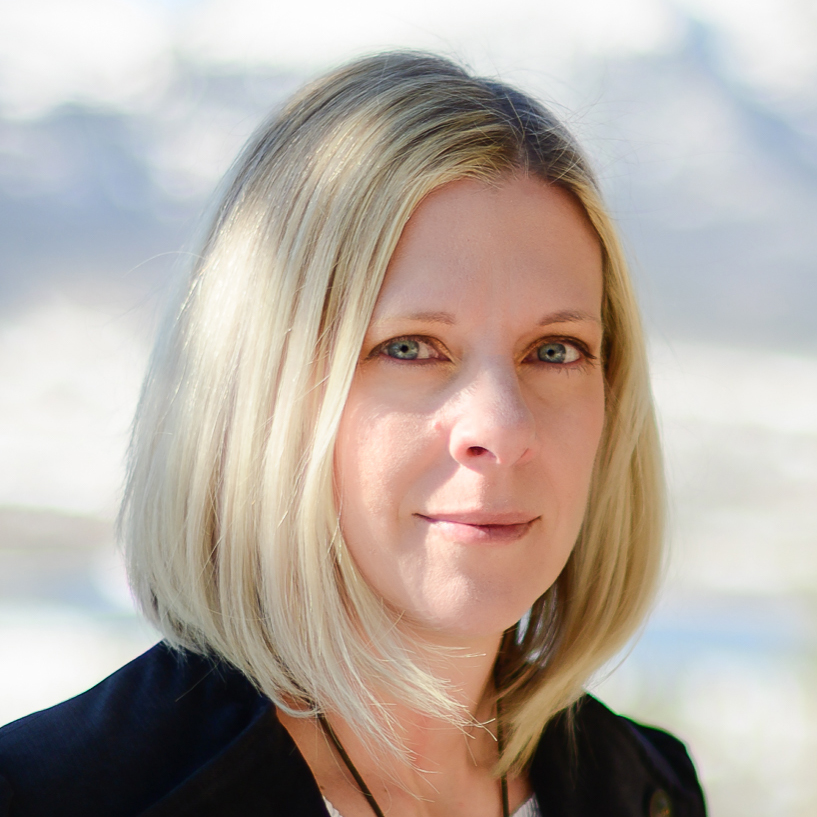 Dr. Clair Sullivan (LinkedIn / GitHub) is currently a graph data science advocate at Neo4j, working to expand the community of data scientists and machine learning engineers using graphs to solve challenging problems. She received her doctorate degree in nuclear engineering from the University of Michigan in 2002. After that, she began her career in nuclear emergency response at Los Alamos National Laboratory where her research involved signal processing of spectroscopic data. She spent 4 years working in the federal government on related subjects and returned to academic research in 2012 as an assistant professor in the Department of Nuclear, Plasma, and Radiological Engineering at the University of Illinois at Urbana-Champaign. While there, her research focused on using machine learning to analyze the data from large sensor networks. Deciding to focus more on machine learning, she accepted a job at GitHub as a machine learning engineer while maintaining adjunct assistant professor status at the University of Illinois. In 2021 she joined Neo4j as a Graph Data Science Advocate. Additionally, she founded a company, La Neige Analytics, whose purpose is to provide data science expertise to the ski industry. She has authored 4 book chapters, over 20 peer-reviewed papers, and more than 30 conference papers. Dr. Sullivan was the recipient of the DARPA Young Faculty Award in 2014 and the American Nuclear Society's Mary J. Oestmann Professional Women's Achievement Award in 2015.
Clair will host a 90 minute hands-on workshops: Intro to Graph Data Science for Python Developers.
Ted Wilmes (Oklahoma City) @trwilmes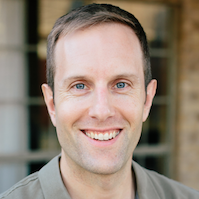 Ted Wilmes, Data Architect at Expero, is a graduate of Trinity University where he studied computer science and art history. He started his professional career at a not-for-profit research and development institution where he performed contract software development work for a variety of government and commercial clients. During this time he worked on everything from large enterprise systems to smaller, cutting edge research and development projects. One of the most rewarding parts of each of these projects was the time spent collaborating with the customer.
As Ted's career continued, he moved on to an oil and gas startup and continued to dig deeper into the data side of software development, gaining an even deeper interest in how databases work and how to eek as much performance out of them as possible. During this time he became interested in the application of graph databases to certain problem sets. Today, at Expero, Ted enjoys putting his deep knowledge of transactional graph computing to work as he helps customers of all types navigate the burgeoning property graph database landscape.
Outside of work, Ted enjoys spending time with his family out-of-doors, listening to and playing loud music, and contributing to the Apache TinkerPop project as a committer and PMC member.