Graph Day at Data Day Texas 2022
Because many of our friends are still unable to visit the US, we decided not to host the Global Graph Summit in 2022. However, we are hosting a special Texas edition of Graph Day as part of Data Day Texas. In addition to presentations, there will also be a number of graph workshops, from beginning to advanced. Something new that we will launch at Graph Day is the Graph Salon. This is an open all day lounge where you can meet and consult with graph developers and solution architectures from a variety of companies.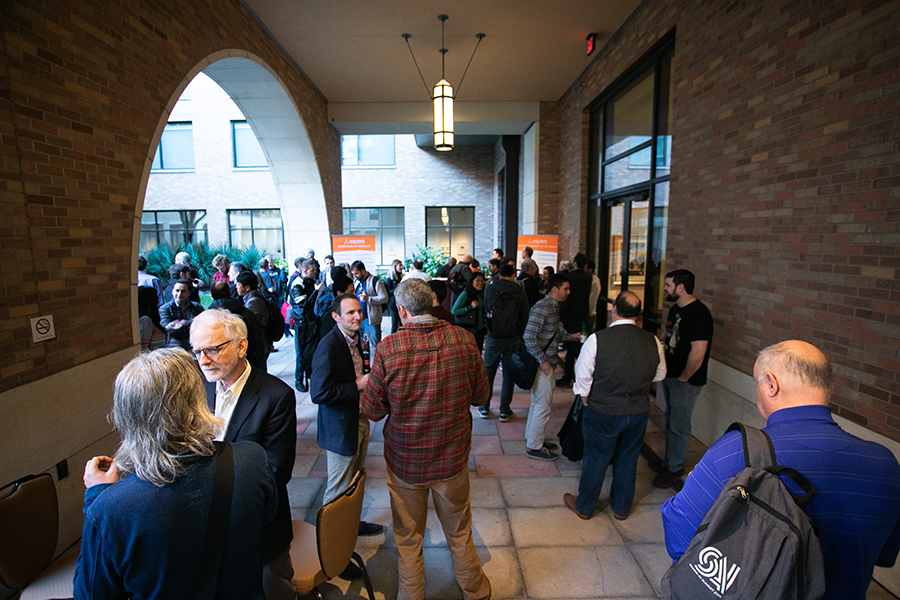 As usual, we'll be hosting a pre-Graph Day meet and greet for attendees. All the action will be at the conference hotel. Take advantage our our discount room block.
The Graph Salon
Many attendees come to Graph Day for the hallway conversations, or to simply get advice from an expert. Beginning with the upcoming edition, we will be hosting The Graph Salon. This is a lounge staffed with a broad range of graph experts with whom you can discuss your current problems, get advice on your latest project, or simply share an espresso. The Graph Salon is sponsored by the fine folks at Graphable. The salon will be open throughout the day. No appointment is necessary. If your company wishes to participate in The Graph Salon, send us a note at mentors@globaldatageeks.org.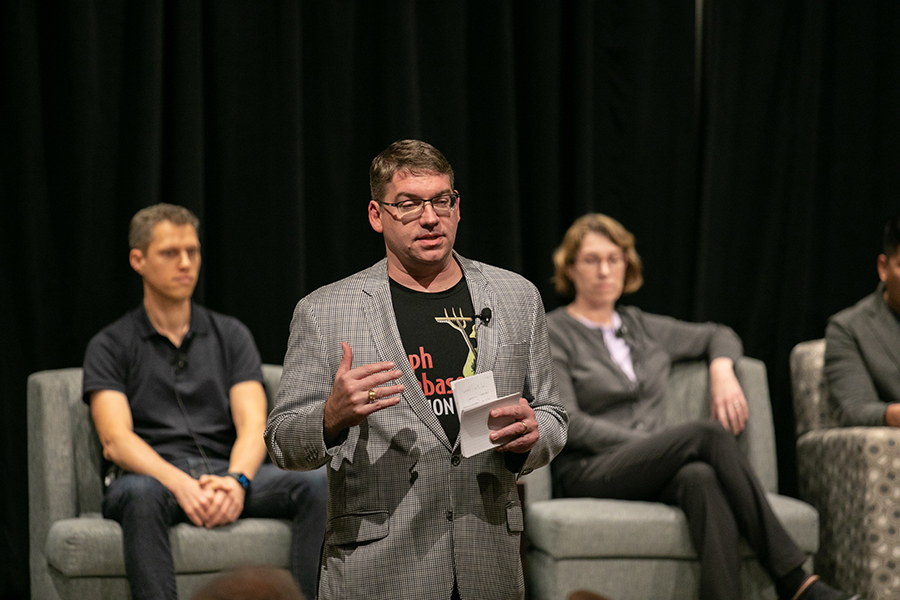 Josh Perryman, Josh Shinavier, and Amy Hodler participated in the Future of Graph panel at the 2020 Global Graph Summit. All three will be returning to speak at Graph Day Texas.
Who is speaking at Graph Day Texas?
We continue to review proposals and announce sessions. Confirmed speakers include Jans Aasman, Dave Bechberger, Matthias Bröcheler, Ying Ding, Heather Hedden, Corey Lanum, William Lyon, Ryan Mitchell, Josh Perryman, Sean Robinson, Jörg Schad, Joshua Shinavier, Dr. Clair Sullivan, Ted Wilmes, Ryan Wisnesky, and Weidong Yang. If you are doing something cool with graphs and would like to present at Graph Day, visit our proposal page for details.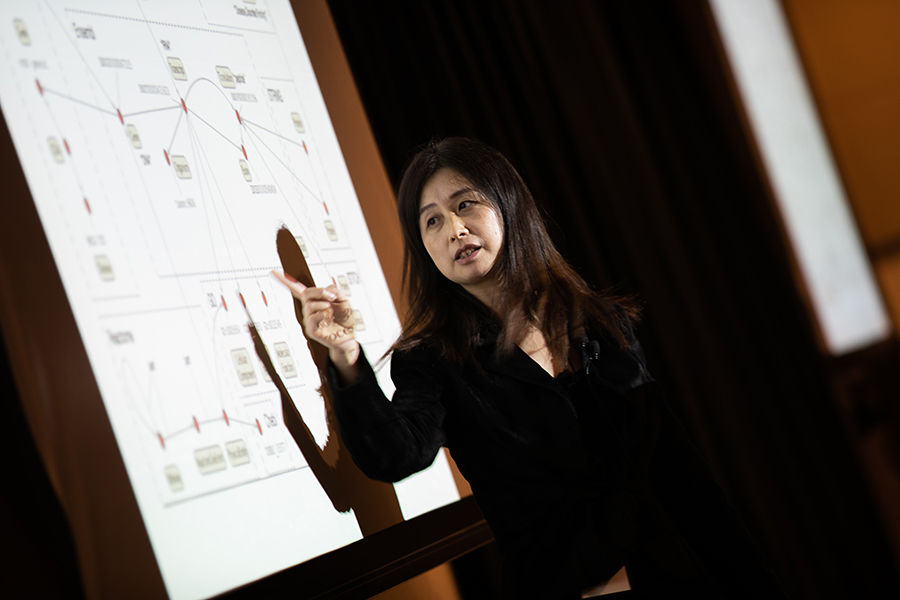 Professor Ying Ding will be returning to Graph Day to present on Covid 19 and Knowledge Graphs.
Workshops at Graph Day Texas
Following requests from attendees, we are adding more workshops for 2022. Among those already confirmed are: Introduction to Taxonomies for Data Scientists with Heather Hedden, and Introduction to Graph Data Science for Python Developers with Dr. Clair Sullivan. If you would like to offer a workshop at Graph Day, please visit our proposals page for details.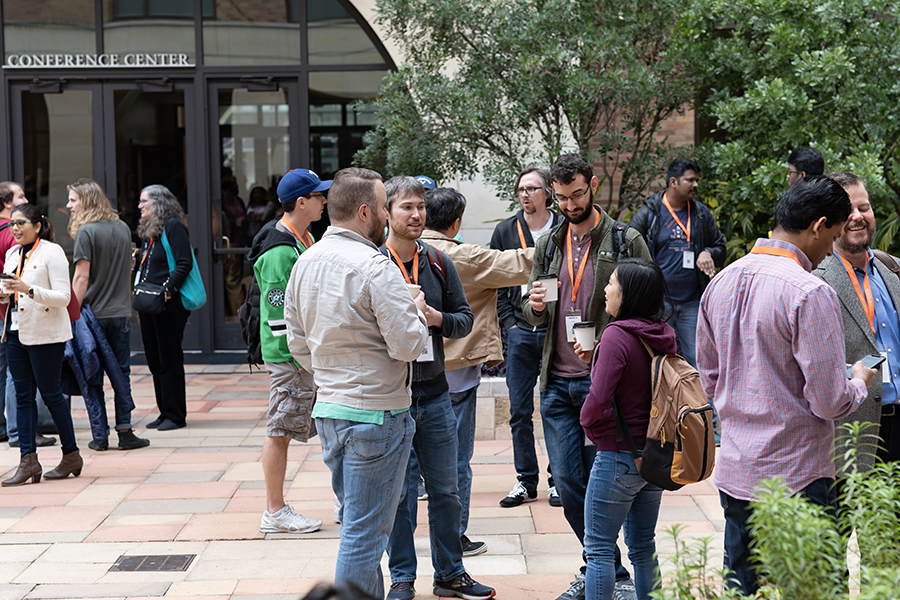 January is the best time to visit Austin -- when it's not 100 degrees. Check the weather forecast weekend in advance. Chances are that you won't even need a coat while in town. Adjacent to the 2nd floor conference exhibition area is a beautiful courtyard. Coffee and espresso are less than 100 steps away, and after 1pm, we open the bar.
Showcase your company at Graph Day
Graph Day provides you with the best opportunity to get in front of architects and active practitioners who have problems to solve -- those who are looking to deploy as well as those who might be looking for a better solution. Send your best engineers to engage this audience. Visit the Sponsors page for details.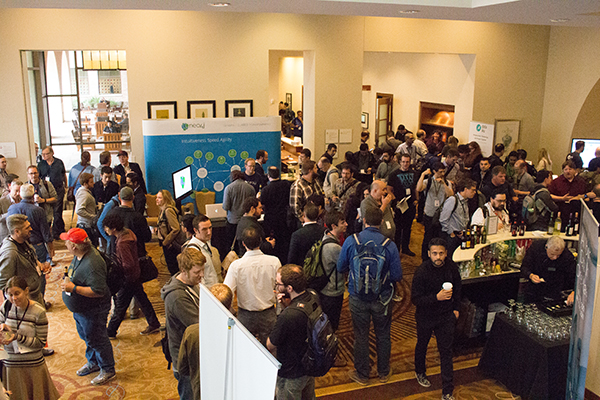 Neo4j exhibit at Graph Day TX 2017