The Data Day Texas 2024 Sponsors
Data Day Texas is possible because of the generous support from the following organizations.
For sponsorship details, send a note to partners@globaldatageeks.org.

At KNIME®, we build software for fast, easy and intuitive access to advanced data science, helping organizations drive innovation. Our KNIME Analytics Platform is the leading open solution for data-driven innovation, designed for discovering the potential hidden in data, mining for fresh insights, or predicting new futures. Organizations can take their collaboration, productivity and performance to the next level with a robust range of commercial extensions to our open source platform. For over a decade, a thriving community of data scientists in over 60 countries has been working with our platform on every kind of data: from numbers to images, molecules to humans, signals to complex networks, and simple statistics to big data analytics. KNIME's headquarters are based in Zurich, with additional offices in Konstanz, Berlin, and Austin. We're open for innovation®, so visit us at KNIME.com.

Franz Inc. is an early innovator in Artificial Intelligence (AI) and leading supplier of Semantic Graph Database technology with expert knowledge in developing and deploying complex Cognitive Computing solutions. AllegroGraph, Franz's flagship, high-performance, transactional, and scalable Semantic Graph Database, provides the solid storage layer for Enterprise grade NoSQL solutions. Franz's Cognitive Computing capabilities provides a powerful means to aggregate and analyze data about individual and organizational behaviors, preferences, relationships, plus spatial and temporal linkages between individuals and groups.

Graphable is a US company that brings you expert Neo4j consulting services for data science/analytics and graph-based AppDev. We are also the principal reseller in the Americas of the Hume Knowledge Graph platform from GraphAware also offering expert Hume consulting services. Graphable delivers insightful Graph database/ML/NLP, as well as BI/analytics as a Domo reseller with expert Domo consulting services. We are known for our thought leadership and focus on project ROI, and for operating ethically, communicating well, and delivering on time. With hundreds of successful projects across most industries, we have additional focus in FinServ, BioTech/Healthcare, HighTech, Media, Gov/PubSec & Higher Ed. Thriving in the most challenging data integration and data science contexts, Graphable drives your graph/analytics success.

Kineviz was founded in 2015 as a community, built on a foundation of technology and creativity. We are a team of scientists, computer engineers and artists working to connect humans with data and provide the visualization of complex data to gain insights for better outcomes. Our GraphXR platform is a fluid yet powerful visualization and analytics tool. It enables data modeling, exploration, analysis, and the visualization of high dimensional and connected data, as well as powering custom applications requiring a graph data model. GraphXR is especially valuable for visualizing data from multiple sources and in a variety of formats, and supports a broad and steadily expanding range of databases, file types, and APIs, GraphXR has been successfully deployed in a variety of industries - from large-scale enterprises to SMBs - including banking & financial, healthcare & life sciences, public safety, high-tech, and more. Visit us at kineviz.com.

DataStax delivers Apache Cassandra™ in a database platform purpose built for the performance and availability demands of web, mobile and IOT applications, giving enterprises a secure always-on database that remains operationally simple when scaled in a single datacenter or across multiple datacenters and clouds.
With more than 500 customers in over 50 countries, DataStax is the database technology of choice for the world's most innovative companies, such as Netflix, Adobe, Intuit and eBay. Based in Santa Clara, Calif., DataStax is backed by industry-leading investors including Comcast Ventures, Crosslink Capital, Lightspeed Venture Partners, Kleiner Perkins Caufield & Byers, Meritech Capital, Premji Invest and Scale Venture Partners. For more information, visit DataStax.com or follow us @DataStax

Elastic is a search company. As the creators of the Elastic Stack (Elasticsearch, Kibana, Beats, and Logstash), Elastic builds self-managed and SaaS offerings that make data usable in real time and at scale for search, logging, security, and analytics use cases. Thousands of organizations worldwide, including Cisco, eBay, Goldman Sachs, Microsoft, The Mayo Clinic, NASA, The New York Times, Wikipedia, and Verizon, use Elastic to power mission-critical systems. Founded in 2012, Elastic is a distributed company with Elasticians working in countries around the world. Learn more at elastic.co.
Partnership opportunities at Data Day Texas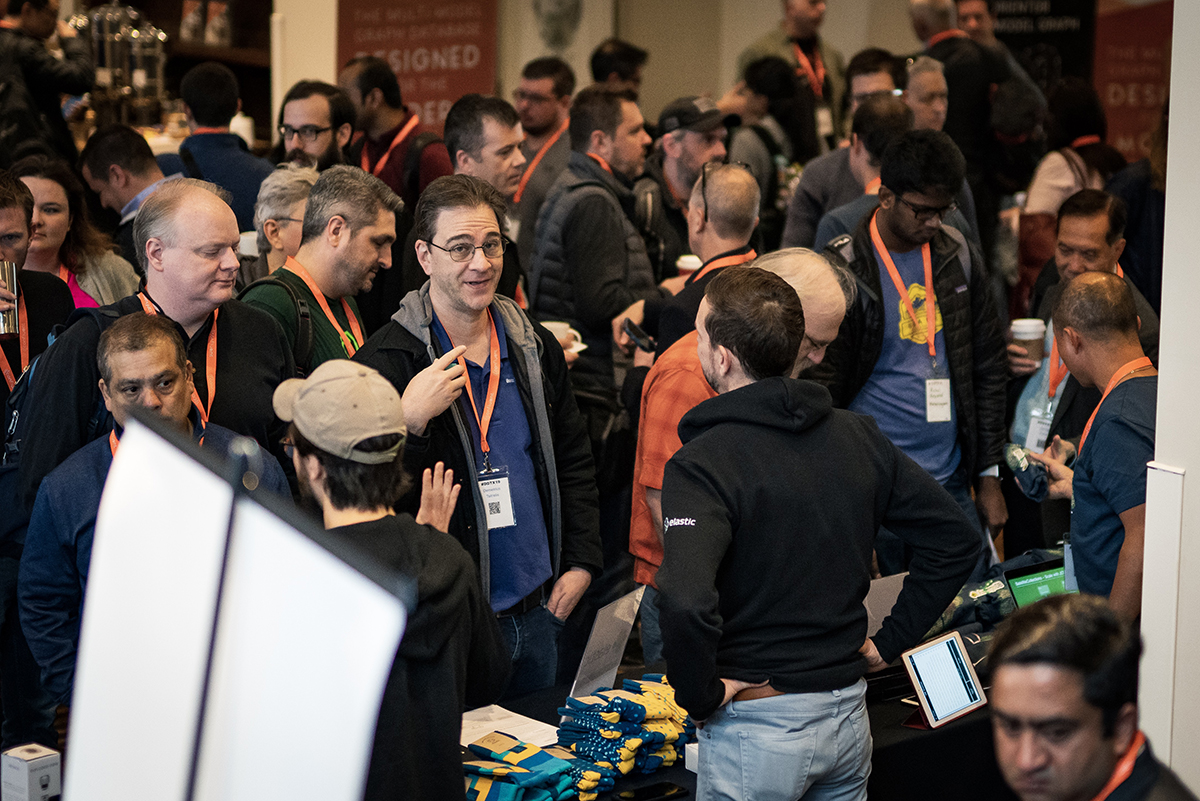 2nd floor lobby, Data Day Texas 2019. A slack channel at a virtual conference is not the same as having hundreds of people pass by your booth. Data Day Texas sponsorships normally sell out three months in advance, and the best slots are taken well before that. For partnership details, send a note to partners@globaldatageeks.org.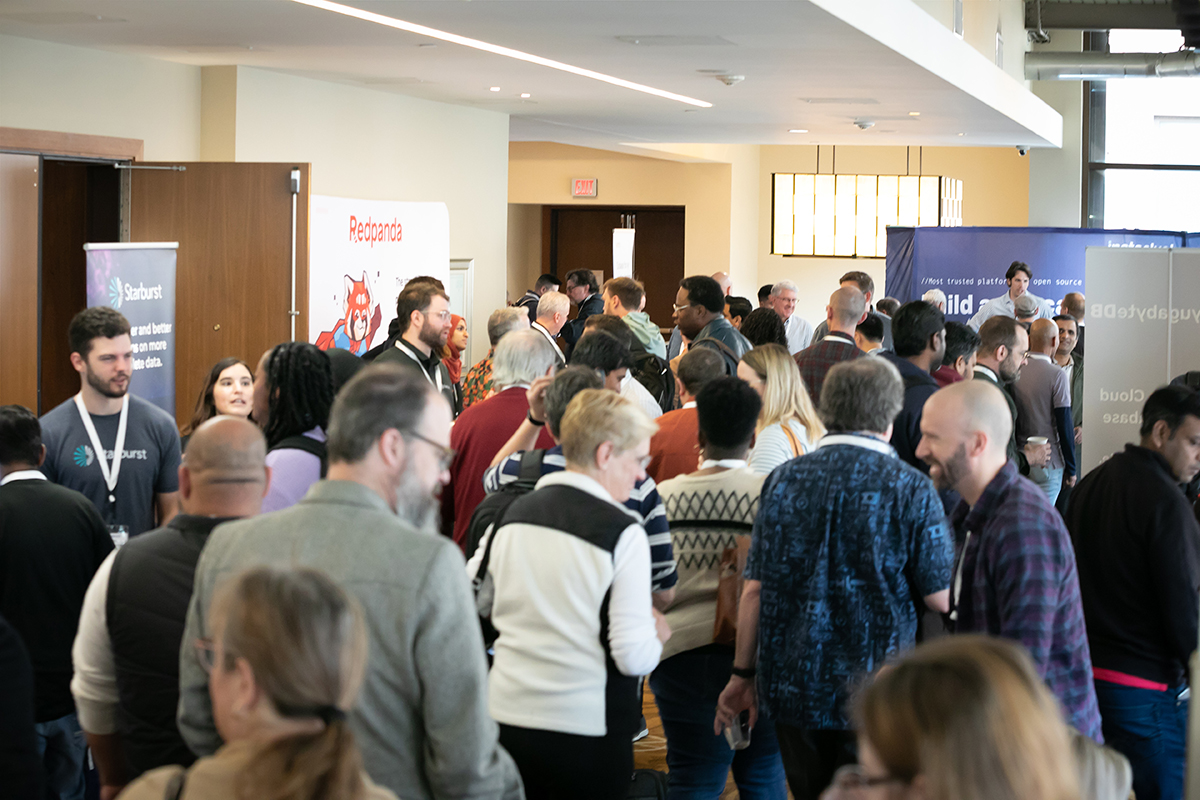 3nd floor lobby, Data Day Texas 2023. There is no "exhibit room". Sponsors are situated in high traffic areas. For partnership details, send a note to partners@globaldatageeks.org.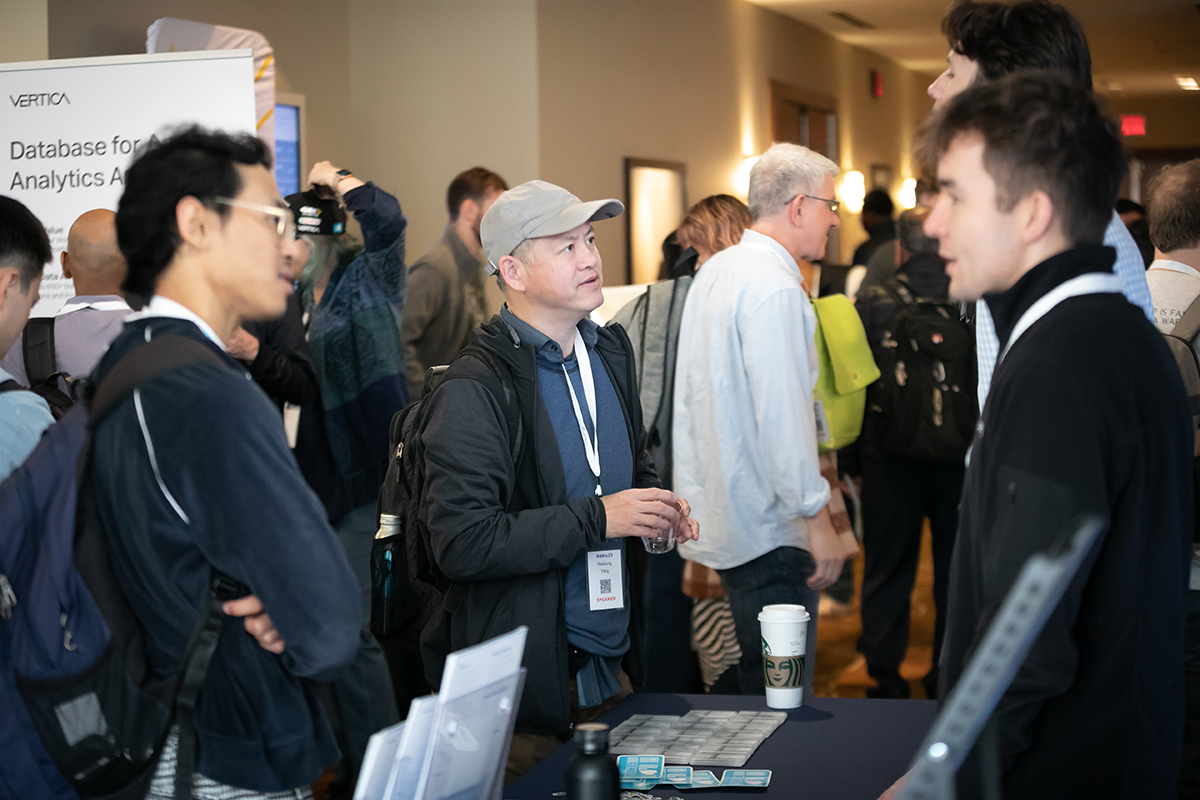 3nd floor pre-function, Data Day Texas 2023. For partnership details, send a note to partners@globaldatageeks.org.