Graph+AI : a special edition of Graph Day
Although we have hosted editions in other cities, since 2016, Graph Day has been a part of Data Day Texas. Conveniently located between the two coasts, Austin is the city our attendees tell us they prefer. The event is held in January, so while much of the country is experiencing winter, the Austin weather is quite mild. Because Graph Day is part of a larger all things data event, we have the opportunity to expose the greater data/ai community to graph thinking.
With the recent explosion of Generative AI and Large Language Models comes fresh interest in graphs and knowledge graphs. The intersection of Graph + AI will be a major focus at this edition of Graph Day.
Graph Day is a conference within a conference. Your Data Day Texas ticket gets you into all the graph sessions as well.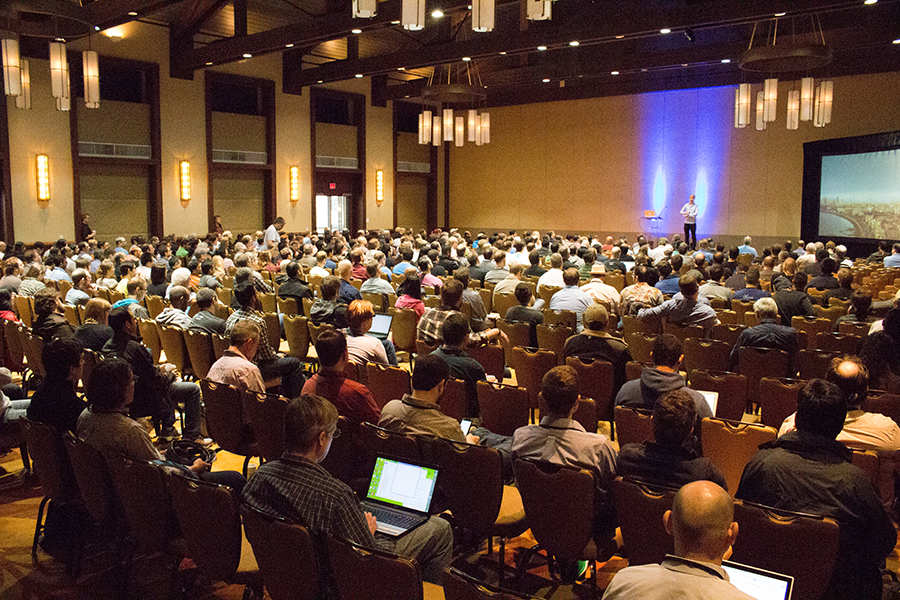 Emil Efrim, founder of Neo4j, giving the Keynote at Graph Day / Data Day TX 2017. Check out the crowd. This is why Austin is the home for Graph Day.
Who speaks at Graph Day
Over the years, we've had presentations from Emil Efrem, creator of Neo4j; Matthias Broecheler, co-author of The Practitioner's Guide to Graph Data; creator of DataSQRL, and the Titan Distributed Graph Database, which became the foundation for JanusGraph, and practically all other TinkerPop databases; Jans Aasman, creator of AllegroGraph; Juan Sequeda author of Designing and Building Enterprise Knowledge Graphs; Marko Rodriquez, co-creator of the Gremlin query language and Apache Tinkerpop; Josh Shinavier, co-founder of Apache Tinkerpop, and creator of Hydra; Haikal Pribadi, CEO of Vaticle; and creator of TypeDB; Leo Meyerovich, CEO of Graphistry; Heather Hedden, author of The Accidental Taxonomist; Dave Bechberger and Josh Perryman, co-authors of Graph Databases in Action; Denise Gosnell, co-author of The Practitioner's Guide to Graph Data; Amy Hodler, co-author of The Practitioner's Guide to Graph Data; and a few hundred others.
We'll be announce the first Graph Day speakers in the next weeks. If you are doing something cool with graphs, and want to join us in Austin as a presenter, visit our a proposals page.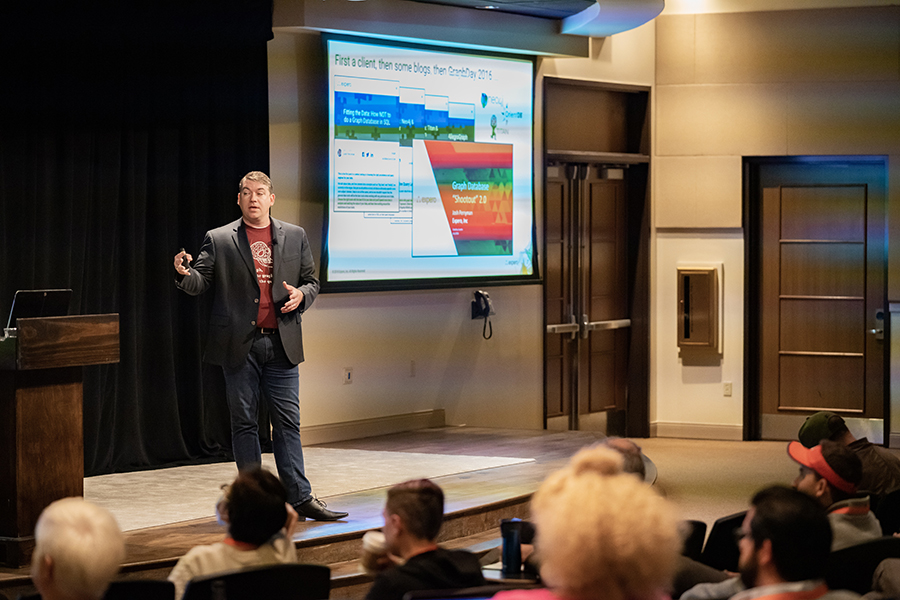 Josh Perryman, co-author of Graph Databases in Action
Showcase your company at Graph Day
As the largest independent industry-focused graph conference, Graph Day at Data Day Texas provides you with the best opportunity to get in front of architects and active practitioners who have problems to solve -- those who are looking to deploy as well as those who might be looking for a better solution. Send your best engineers to engage this audience. Visit the sponsors page for details.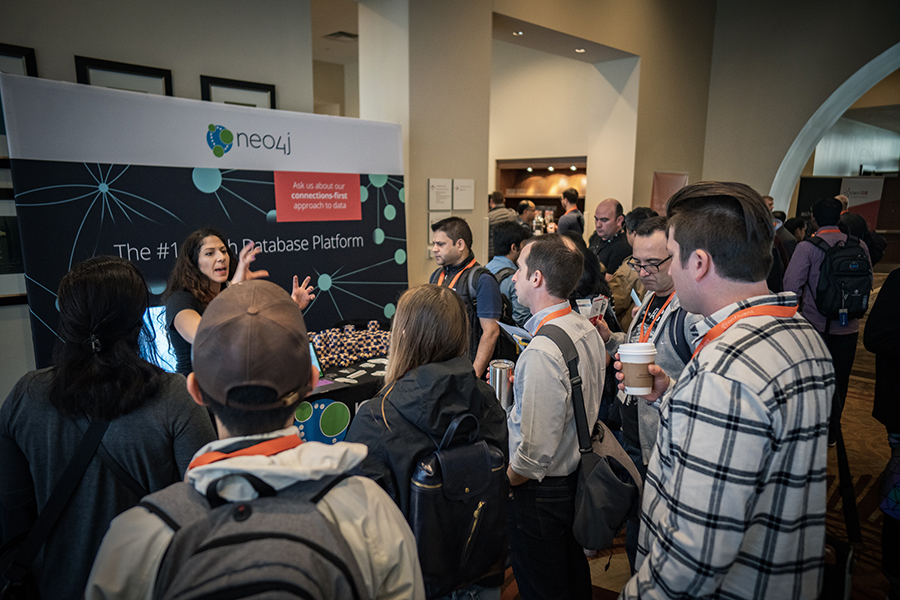 Neo4j exhibit at Graph Day TX 2017
Graph Day is unlike any other conference
While Graph Day is a place to see thought provoking sessions, the primary focus of the conference is connections - the things that you can't get online or learn on YouTube. At Graph Day you can expect speaker office hours, author meet and greet sessions, ask me anything sessions, birds of a feather sessions, and a well-facilitated hallway track. No matter where you strike up a conversation, you'll find sofas and chairs nearby. We have a lounge on every floor - with coffee / tea / espresso drinks, and open bar. Many projects have been launched as a result of a meeting at Graph Day, and many attendees have found their next position.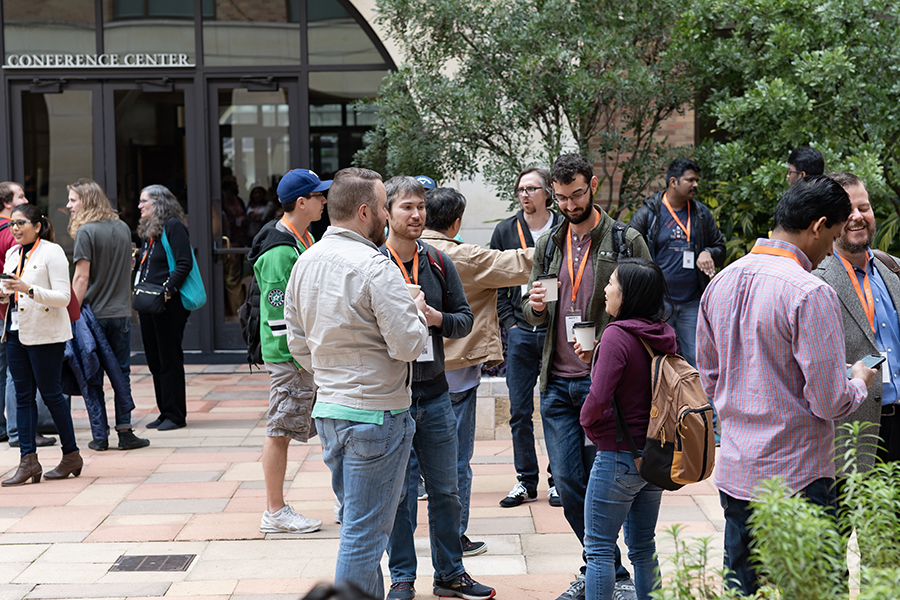 January is the best time to visit Austin -- when it's not 100 degrees. Check the weather forecast weekend in advance. Chances are that you won't even need a coat while in town.