The Data Day Texas 2020 Sponsors
Data Day Texas is possible because of the generous support from the following organizations:
Platinum Sponsors

DataStax delivers Apache Cassandra™ in a database platform purpose built for the performance and availability demands of web, mobile and IOT applications, giving enterprises a secure always-on database that remains operationally simple when scaled in a single datacenter or across multiple datacenters and clouds.
With more than 500 customers in over 50 countries, DataStax is the database technology of choice for the world's most innovative companies, such as Netflix, Adobe, Intuit and eBay. Based in Santa Clara, Calif., DataStax is backed by industry-leading investors including Comcast Ventures, Crosslink Capital, Lightspeed Venture Partners, Kleiner Perkins Caufield & Byers, Meritech Capital, Premji Invest and Scale Venture Partners. For more information, visit DataStax.com or follow us @DataStax

Cambridge Semantics Inc., The Smart Data Company®, is a big data management and enterprise analytics software company that offers a universal semantic layer to connect and bring meaning to all enterprise data.
Trusted by the world's largest organizations to solve their most complex business challenges, the Company offers AnzoGraph, a native, massively parallel processing (MPP) distributed graph OLAP (GOLAP) database that enables data analysts, enterprise architects and application developers to execute data warehouse analytics, graph analytics and inferencing all in one database.
Cambridge Semantics is based in Boston, Massachusetts.
Gold Sponsors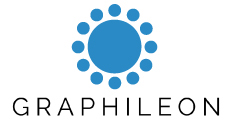 Graphileon is the only graph-based application development platform that seamlessly integrates with the world's leading graph database platforms, including Cambridge Semantics' AnzoGraph, DataStax Enterprise Graph and Neo4j. By exploiting the agility of graphs, Graphileon's browser-based low-coding framework helps business consultants and information analysts to manage multiple graph databases simultaneously and create highly interactive dashboards with charts, maps, grids, networks and other visualizations. Optimized for flexibility, Graphileon is the ideal interface for use cases where information requirements evolve rapidly. To learn more about Graphileon, visit http://graphileon.com

Neo4j is the world's leading graph database. Neo4j helps enterprises make sense of data by providing a native graph storage and processing engine that delivers constant, real-time performance, helping to build intelligent applications at scale to meet today's evolving data challenges. Optimized for transactional workloads, Neo4j powers applications for many Global 2000 customers in the areas of real-time recommendations, fraud detection, logistics, master data management, and graph based search. Neo4j is open source and ready to be deployed into your application today, download at http://neo4j.com/developer.

ScyllaDB is the world's fastest NoSQL database. Fully compatible with Apache Cassandra, Scylla embraces a shared-nothing approach that increases throughput and storage capacity to 10X that of Cassandra. AppNexus, Samsung, Mogujie, Outbrain, Kenshoo, Olacabs, Investing.com, Eniro, IBM's Compose and many more leading companies have adopted Scylla to realize order-of-magnitude performance improvements and reduce hardware costs. ScyllaDB was founded by the team responsible for the KVM hypervisor and is backed by Bessemer Venture Partners, Innovation Endeavors, Wing Venture Capital, Qualcomm Ventures, Magma Venture Partners, Western Digital Capital and Samsung Ventures.
Silver Sponsors

Alegion prepares training data for machine learning initiatives. Our offering operates at massive scale, combining a data and task management software platform with a nearly million-member global pool of trained data specialists. We assist data science teams throughout the AI lifecycle, delivering custom training datasets, providing human-scored model testing, and making available human-in-the-loop exception handling. We completely offload these activities, freeing data professionals to focus on their areas of specialization. We support machine learning projects broadly, with particular emphasis on Computer Vision, Natural Language Processing and Entity Resolution, in financial services, retail, defense, technology and manufacturing.

One database. One Query Language. Three data models. Endless Possibilities. With more than one million downloads, ArangoDB is a fast growing native multi-model NoSQL database. It combines the power of graphs, with JSON documents and a key-value store. ArangoDB makes all of your data-models accessible with a single elegant declarative query language. ArangoDB is the simple, versatile and performant answer to many challenges facing developers, startups and enterprises in the near and far future. Simplifying complexity and increasing productivity is the mission of ArangoDB GmbH, the company behind the project.
For more information, visit arangodb.com or follow us @ArangoDB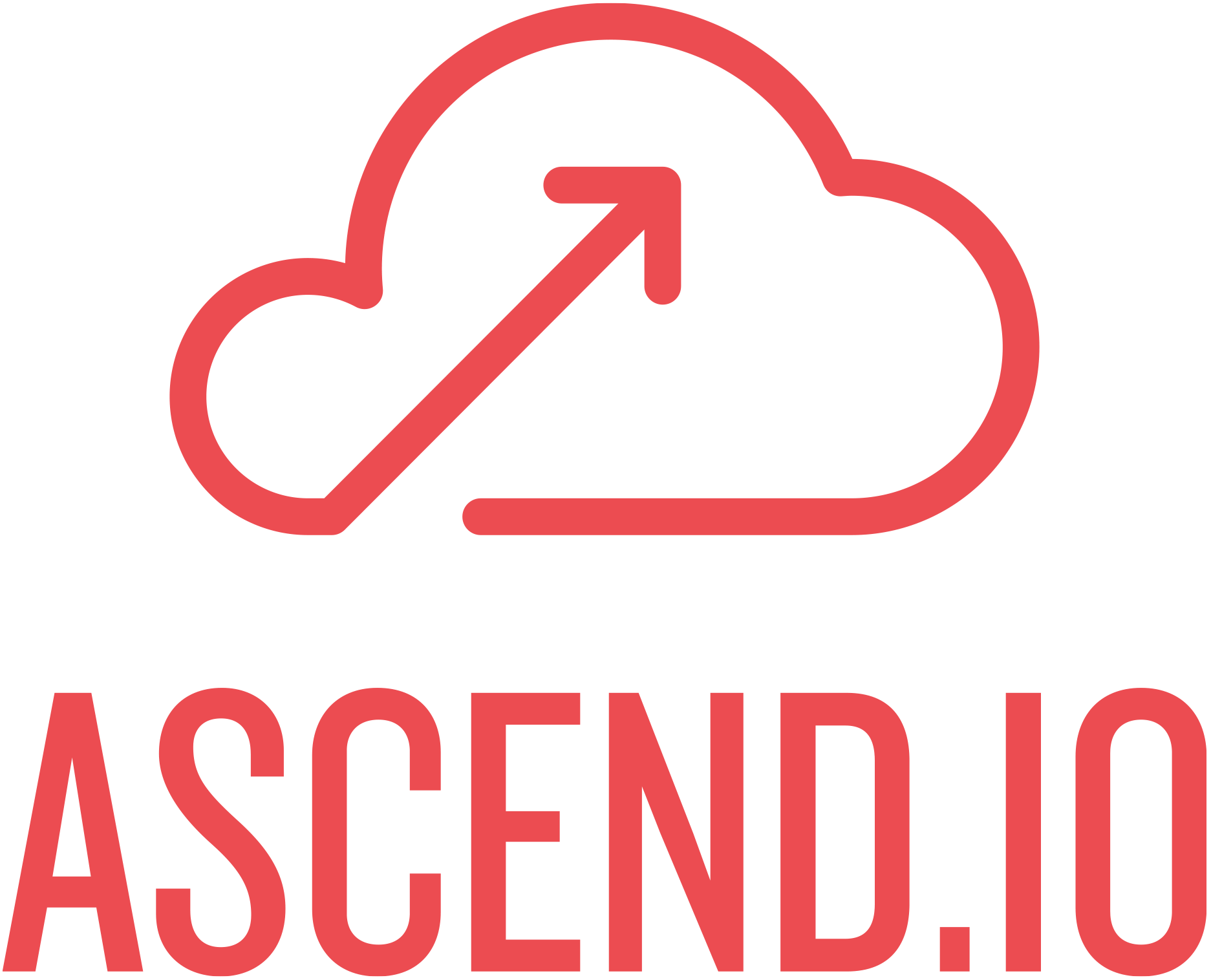 Ascend provides the world's first Autonomous Dataflow Service, enabling data engineers to build, scale, and operate continuously optimized, Apache Spark-based pipelines with 85% less code. Running natively on Amazon Web Services, Microsoft Azure, and Google Cloud Platform, Ascend combines declarative configurations and automation to manage the underlying cloud infrastructure, optimize pipelines, and eliminate maintenance across the entire data lifecycle. Ascend is backed by leading venture capital firms, including Accel, Sequoia Capital, and Lightspeed Venture Partners; and supported by notable advisors, such as Kevin Scott, CTO of Microsoft; Maynard Webb, Board Member Salesforce, Visa; Scott McNealy, former Sun Microsystems CEO; Luanne Dauber, former CMO at Confluent and VP Marketing at Pure Storage; and Deep Nishar, Senior Managing Partner of Softbank Vision Fund. For more information about Ascend, visit www.ascend.io.

Boxx Technologies is the leading innovator of high-performance computer workstations and servers purpose-built for data science, as well as engineering, product design, architecture, visual effects, animation, and more. Combining record-setting performance, speed, and reliability with unparalleled industry knowledge, BOXX is the trusted choice of data scientists and creative professionals worldwide. For 24 years, BOXX has accelerated workflows, enabling users to save time and money, and increase productivity and profit.
Beginning with a custom-built, aluminum chassis created in-house by BOXX engineers, our data science solutions are designed, manufactured, and supported in the USA. Through long-established industry partnerships with NVIDIA, Intel, Microsoft, AMD, and multiple software providers (as well as the innovative integration of only enterprise-class components and state-of-the art features like professional overclocking, liquid cooling, and multiple GPUs), BOXX builds the fastest hardware solutions in the world.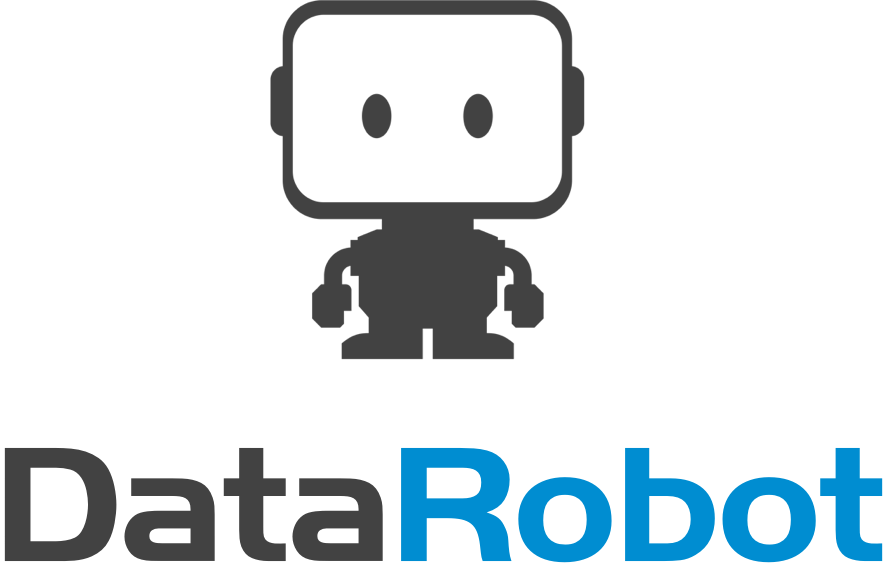 DataRobot , the creator of the automated machine learning category, helps enterprises embrace artificial intelligence (AI). Its automated machine learning platform harnesses hundreds of cutting-edge open source algorithms to discover the best machine learning models for every situation, empowering users of all skill levels to consistently make smarter, faster business decisions. The DataRobot platform automates, trains, and evaluates models in parallel, delivering AI applications at scale regardless of industry, geography, and scale. DataRobot captures the knowledge, experience, and best practices of the world's leading data scientists, delivering unmatched levels of automation and ease-of-use for machine learning initiatives. The company has a robust and world-class partner ecosystem that helps its customers become AI-driven enterprises through the adoption of automated machine learning. DataRobot University provides practical education so users can start solving real-world problems immediately. DataRobot provides the fastest path to AI success for organizations of all sizes. For more information, visit www.datarobot.com.

Elastic is a search company. As the creators of the Elastic Stack (Elasticsearch, Kibana, Beats, and Logstash), Elastic builds self-managed and SaaS offerings that make data usable in real time and at scale for search, logging, security, and analytics use cases. Thousands of organizations worldwide, including Cisco, eBay, Goldman Sachs, Microsoft, The Mayo Clinic, NASA, The New York Times, Wikipedia, and Verizon, use Elastic to power mission-critical systems. Founded in 2012, Elastic is a distributed company with Elasticians working in countries around the world. Learn more at elastic.co.

Expero brings complex product ideas to market with a mix of User Experience, Product Strategy and Architecture & Development skills. Expero's expertise in graph and analytics allows customers to heuristically investigate and explore complex data sets in new and innovative ways. Their unique place in the market with finish-to-order graph assets, visualization gallery and automation tools make them a leader in graph consulting projects.

FactGem integrates internal and external disparate data sources in hours through the FactGem Data Fabric. Connect your data instantly according to the business rules which you create in our visual data model builder. You no longer have to write expensive, time-consuming code to enforce business rules for your data, and FactGem won't disturb existing applications. Quickly and easily engage with your data to expose the gems that you've been missing. For more information, visit us at www.factgem.com.

Franz Inc. is an early innovator in Artificial Intelligence (AI) and leading supplier of Semantic Graph Database technology with expert knowledge in developing and deploying complex Cognitive Computing solutions. AllegroGraph, Franz's flagship, high-performance, transactional, and scalable Semantic Graph Database, provides the solid storage layer for Enterprise grade NoSQL solutions. Franz's Cognitive Computing capabilities provides a powerful means to aggregate and analyze data about individual and organizational behaviors, preferences, relationships, plus spatial and temporal linkages between individuals and groups.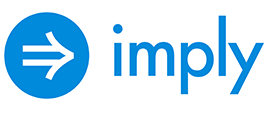 Imply is a real-time analytics solution to store, query, and visualize event-driven data. It is built around Apache Druid, a widely-adopted open source real-time analytics database architected to support streaming ingest and sub-second ad-hoc queries at scale. Imply works out of the box to load data from modern streaming systems such as Apache Kafka, Apache Spark Streaming, AWS Kinesis and more. Imply can be deployed in your data center or as a managed service in the cloud. Visit https://imply.io to start a free trial now..

At KNIME® KNIME®, we build software for fast, easy and intuitive access to advanced data science, helping organizations drive innovation.
Our KNIME Analytics Platform is the leading open solution for data-driven innovation, designed for discovering the potential hidden in data, mining for fresh insights, or predicting new futures. Organizations can take their collaboration, productivity and performance to the next level with a robust range of commercial extensions to our open source platform.
For over a decade, a thriving community of data scientists in over 60 countries has been working with our platform on every kind of data: from numbers to images, molecules to humans, signals to complex networks, and simple statistics to big data analytics.
KNIME's headquarters are based in Zurich, with additional offices in Konstanz, Berlin, and Austin. We're open for innovation®, so visit us at KNIME.com.

At Snowplow Analytics is a best-in-class data collection platform built for Data Teams. With Snowplow you can collect rich, high-quality data from all your platforms and products. Your data is available in real-time and is delivered to your data warehouse of choice where it can easily be joined with other data sets and used to power BI tools, custom reports or machine learning models.
The Snowplow pipeline runs in your cloud account, giving you complete ownership and control of your data.
For more information, visit our website or follow us on twitter at @snowplowdata.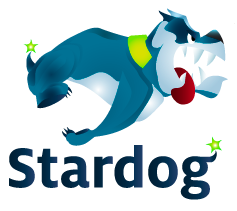 The Stardog knowledge graph platform allows large enterprises to connect, query, and retrieve data of all structures, schemas, and velocities. Stardog partners with industry leaders like Morgan Stanley, Bosch, NASA, and more. Stardog is a privately held, venture-backed company headquartered in Arlington, VA. For more information, please visit www.stardog.com.

TigerGraph is the only scalable graph database for the enterprise. Based on the industry's first Native and Parallel Graph technology, TigerGraph unleashes the power of interconnected data, offering organizations deeper insights and better outcomes. TigerGraph fulfills the true promise and benefits of the graph platform by tackling the toughest data challenges in real time, no matter how large or complex the dataset. TigerGraph's proven technology supports applications such as fraud detection, customer 360, MDM, IoT, AI and machine learning to make sense of ever-changing big data, and is used by customers including Amgen, China Mobile, Intuit, Wish and Zillow. The company is headquartered in Redwood City, California, USA. Follow TigerGraph on Twitter at @tigergraphdb or visit http://www.tigergraph.com

Tom Sawyer Software is the leading provider of software and services that enable organizations to build scalable and dynamic graph and data visualization and analysis applications. Customers such as AIRBUS, Cisco Systems, Equifax, IBM, JPL, Lockheed Martin, NASA, Siemens, and Toyota use our software to automatically discover and graph hidden patterns and complex relationships. We serve clients with needs in geospatial intelligence, link analysis, network topology, maps, architectures and models. We also federate data from large, diverse sources such as Neo4j, Oracle, and others. Visit our booth to see live demonstrations or http://www.tomsawyer.com/solutions/graphical

The future belongs to the fast, and Vertica delivers the fastest, most scalable advanced analytics platform, forever independent from underlying infrastructure. Vertica's SQL Data Warehouse is trusted by the world's leading data-driven companies, including Bank of America, Cerner, Etsy, Intuit, Uber and more to deliver speed, scale and reliability on mission-critical analytics. Vertica combines the power of a high-performance, massively parallel processing SQL query engine with advanced analytics and machine learning so you can unlock the true potential of your data with no limits and no compromises.

Waterloo Data is an Austin based data management consulting firm that specializes in delivering data warehouse, business intelligence, master data management, and data science capabilities to help organizations outperform their competition. We are vendor agnostic and work with all the major tools and platforms. Typical engagements include data strategy development, vendor assessments, enterprise data warehouse development, dashboard and report development, and applying machine learning for advanced analytics. Learn more at www.waterloodata.com
Human in the Loop Sponsor

iMerit provides high-volume data labeling services using our internal workforce of 2,000+ full-time data technicians. We specialize in text, audio, and image/video data with over 50 million data points labeled to date. Organizations partner with iMerit for our balance of scalability, consultation, security, competitive pricing, and quality. Our flexible team of solutions architects, project managers, and data technicians have the expertise to work with you through the ebbs and flows of your nuanced projects.
Whether you're just starting a labeling project or well underway, we would love to connect and explore ways we can support your team.
Graph Showcase Sponsors

data.world is the modern catalog for data and analysis. Choose data.world to activate the hidden data workforce within your enterprise, multiply your data's value, and create a data-driven culture—faster. The data catalog unites and classifies your data, metadata, and analysis—no matter where it lives. The modern, intuitive user experience brings together employees of all roles, backgrounds, and skills to collaborate using the tools they already love. And the knowledge graph keeps data connected to everything people need to find, understand, and use it. As a result, your data, analysis, and expertise become more discoverable, trustworthy, and reusable.

Aside from its cutting-edge Hume NLP/ML/Knowledge Graph software platform, GraphAware is also the world's #1 Neo4j consultancy, delivering Neo4j value to such worldwide names as LinkedIn, the World Economic Forum, Schibsted Media Group, and others. GraphAware offers expertise at all stages for projects that use or are considering using Neo4j, NLP, AI, Elasticsearch and more- including graph model validation, architecture, implementation, performance tuning, training and beyond.

Modern businesses depend on the power of real-time data. With Redis Labs, organizations deliver instant experiences in a highly reliable and scalable manner. Redis Labs is the home of Redis, the world's most popular in-memory database, and commercial provider of Redis Enterprise that delivers superior performance, matchless reliability and unparalleled flexibility for high-speed transactions, recommendation engines, data ingest, fraud mitigation, real-time indexing, session management, and caching.
Redis Labs, ranked as a leader in top analyst reports on NoSQL, in-memory databases, operational databases, and database-as-a-service, is trusted by seven Fortune 10 companies, three of the four credit card issuers, three of the top five communication companies, three of the top five healthcare companies, six of the top eight technology companies, and four of the top seven retailers.
Redis has been voted the most loved database, rated the most popular database container, and #1 cloud database.
Friends And Partners

AppsFlyer's technology is found on 98 percent of the world's smartphones, making it the global leader in mobile attribution and marketing analytics. AppsFlyer's platform processes billions of mobile actions every day, empowering app marketers and developers to maximize their marketing ROI. With Facebook, Google, Twitter, Pinterest, Snap Inc., Tencent and 4,000+ other integrated partners, and clients including HBO, Waze, Alibaba, Skyscanner, Activision and 12,000+ leading brands worldwide. AppsFlyer is striving to build a culture focused on delivering engineering excellence and craftsmanship of our suite of products, and providing a stellar developer experience for our product & users. AppsFlyer is built on a robust engineering stack of the latest technologies - from the code and diversity of languages, to real-time operations and big data, alongside DevOps, frontend and UX. Join our team of coding craftspeople to take your career to the next level.
Sponsorship opportunities at Data Day Texas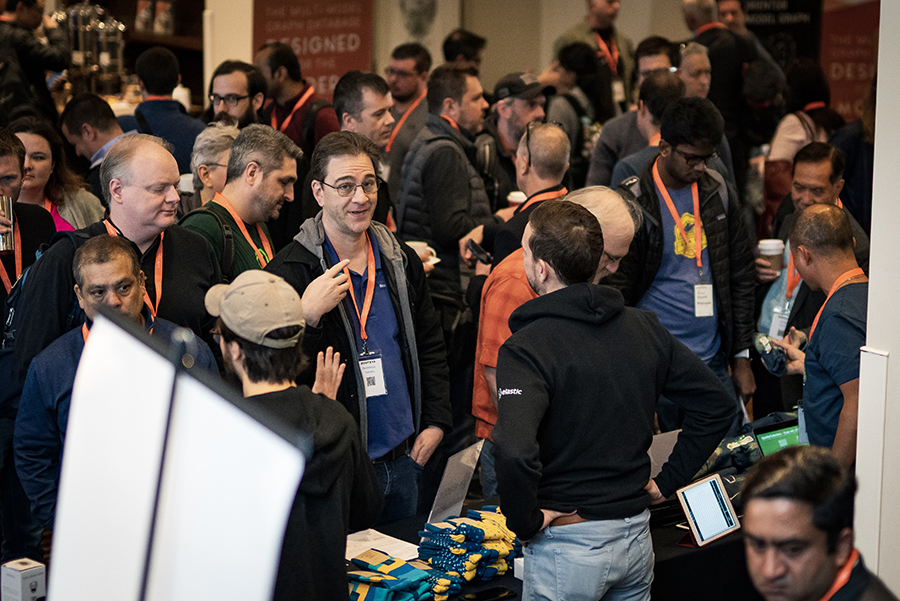 Sponsors are placed in high traffic areas, and the early birds get the best spaces. For sponsorship details and a prospectus, contact Chris Lauzon at: chris@globaldatageeks.org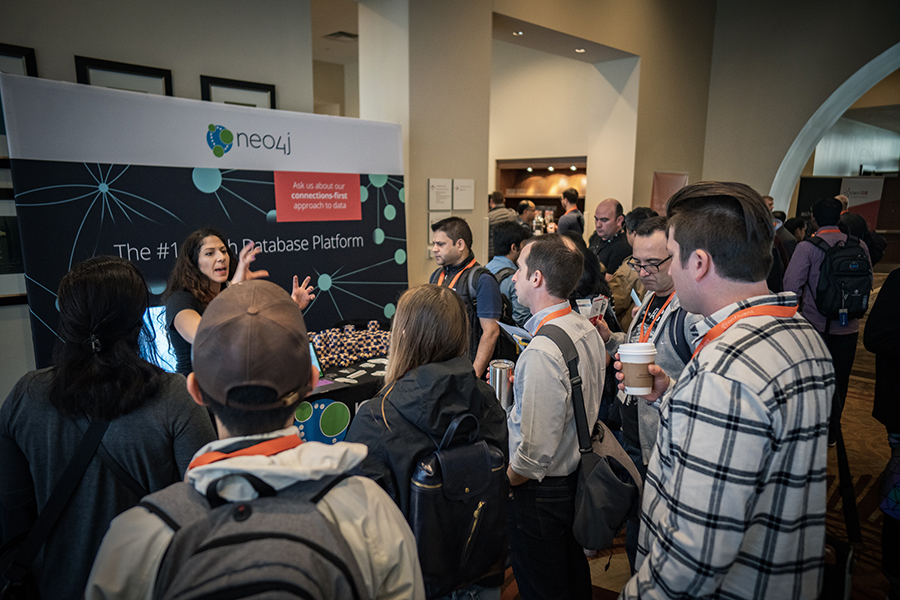 Karin Wolek summons the magic at the Neo4j exhibit. With attendees and speakers coming from around the world, the Global Graph Summit at Data Day Texas is the best place to engage the graph community. For sponsorship details and a prospectus, contact Chris Lauzon at: chris@globaldatageeks.org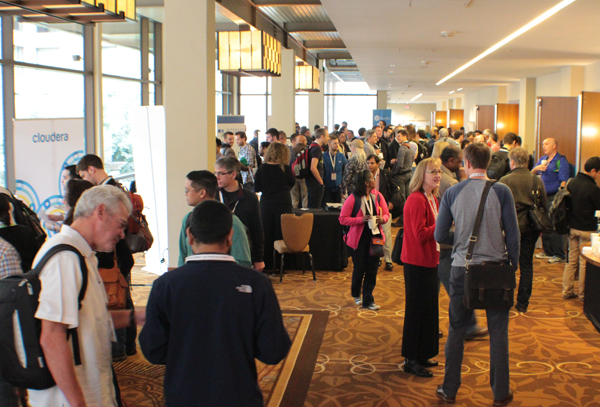 Gold and platinum exhibit spaces are available outside the main ballroom. These go fast. For sponsorship details and a prospectus, contact Chris Lauzon at: chris@globaldatageeks.org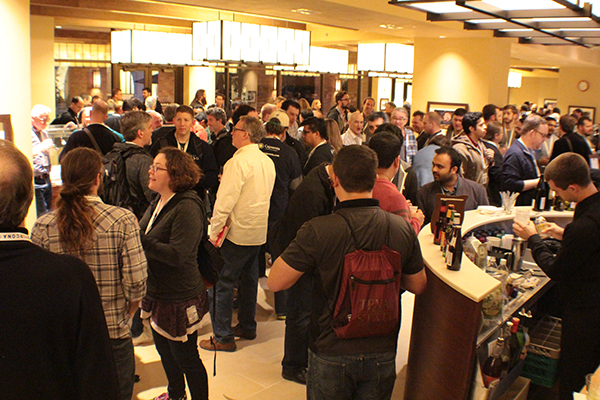 Data Day Texas always ends with a post-conference happy hour.. It's a great place to follow up with new friends and continue hallway conversations. For sponsorship details and a prospectus, contact Chris Lauzon at: chris@globaldatageeks.org