The Data Day Texas 2023 Sponsors
Data Day Texas is possible because of the generous support from the following organizations:
Gold Sponsors

At KNIME®, we build software for fast, easy and intuitive access to advanced data science, helping organizations drive innovation. Our KNIME Analytics Platform is the leading open solution for data-driven innovation, designed for discovering the potential hidden in data, mining for fresh insights, or predicting new futures. Organizations can take their collaboration, productivity and performance to the next level with a robust range of commercial extensions to our open source platform. For over a decade, a thriving community of data scientists in over 60 countries has been working with our platform on every kind of data: from numbers to images, molecules to humans, signals to complex networks, and simple statistics to big data analytics. KNIME's headquarters are based in Zurich, with additional offices in Konstanz, Berlin, and Austin. We're open for innovation®, so visit us at KNIME.com.

Graphable is a US company that brings you expert Neo4j consulting services for data science/analytics and graph-based AppDev. We are also the principal reseller in the Americas of the Hume Knowledge Graph platform from GraphAware also offering expert Hume consulting services. Graphable delivers insightful Graph database/ML/NLP, as well as BI/analytics as a Domo reseller with expert Domo consulting services. We are known for our thought leadership and focus on project ROI, and for operating ethically, communicating well, and delivering on time. With hundreds of successful projects across most industries, we have additional focus in FinServ, BioTech/Healthcare, HighTech, Media, Gov/PubSec & Higher Ed. Thriving in the most challenging data integration and data science contexts, Graphable drives your graph/analytics success.

Vaticle is a team of people driven to empower engineers to solve complex problems. We are the creators of the strongly-typed database, TypeDB, and its query language, TypeQL. Our technology helps organisations in various industries, including Life Sciences, Defence & Security, Financial Services and Robotics, to build intelligent systems that tackle complex problems. From financial analytics to drug discovery, cyber threat detection to robotics disaster recovery, our technology empowers engineers around the world to tackle a higher order of complexity in data and knowledge.
Silver Sponsors

Franz Inc. is an early innovator in Artificial Intelligence (AI) and leading supplier of Semantic Graph Database technology with expert knowledge in developing and deploying complex Cognitive Computing solutions. AllegroGraph, Franz's flagship, high-performance, transactional, and scalable Semantic Graph Database, provides the solid storage layer for Enterprise grade NoSQL solutions. Franz's Cognitive Computing capabilities provides a powerful means to aggregate and analyze data about individual and organizational behaviors, preferences, relationships, plus spatial and temporal linkages between individuals and groups.

Cambridge Intelligence are graph visualization experts. For more than a decade, we've helped hundreds of organizations to visualize, explore and understand their complex connected data. Our developer toolkits make it quick and easy to build powerful, interactive graph and timeline visualization components. You can roll them seamlessly into your existing applications and workflows, and have them ready to deploy to anyone, anywhere in the world.
KeyLines isour JavaScript graph visualization SDK. It gives you the flexibility you need to add visual graph components to applications built on any stack.
ReGraph is our React graph visualization SDK. It offers an intuitive data-driven API that's designed specifically for React developers.
KronoGraph is our unique visual timeline analysis SDK for interactive and scalable timelines of densely connected event data. Visit us at Data Day Texas to learn more and get started with a free trial.

Elastic is a search company. As the creators of the Elastic Stack (Elasticsearch, Kibana, Beats, and Logstash), Elastic builds self-managed and SaaS offerings that make data usable in real time and at scale for search, logging, security, and analytics use cases. Thousands of organizations worldwide, including Cisco, eBay, Goldman Sachs, Microsoft, The Mayo Clinic, NASA, The New York Times, Wikipedia, and Verizon, use Elastic to power mission-critical systems. Founded in 2012, Elastic is a distributed company with Elasticians working in countries around the world. Learn more at elastic.co.

Tom Sawyer Software is the leading provider of software and services that enable organizations to build scalable and dynamic graph and data visualization and analysis applications. Customers such as AIRBUS, Cisco Systems, Equifax, IBM, JPL, Lockheed Martin, NASA, Siemens, and Toyota use our software to automatically discover and graph hidden patterns and complex relationships. We serve clients with needs in geospatial intelligence, link analysis, network topology, maps, architectures and models. We also federate data from large, diverse sources such as Neo4j, Oracle, and others. Visit our booth to see live demonstrations or http://www.tomsawyer.com/solutions/graphical
Friends and Partners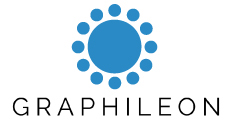 Graphileon is the only graph-based application development platform that seamlessly integrates with the world's leading graph database platforms, including Cambridge Semantics' AnzoGraph, DataStax Enterprise Graph and Neo4j. By exploiting the agility of graphs, Graphileon's browser-based low-coding framework helps business consultants and information analysts to manage multiple graph databases simultaneously and create highly interactive dashboards with charts, maps, grids, networks and other visualizations. Optimized for flexibility, Graphileon is the ideal interface for use cases where information requirements evolve rapidly. To learn more about Graphileon, visit http://graphileon.com

One database. One Query Language. Three data models. Endless Possibilities. With more than one million downloads, ArangoDB is a fast growing native multi-model NoSQL database. It combines the power of graphs, with JSON documents and a key-value store. ArangoDB makes all of your data-models accessible with a single elegant declarative query language. ArangoDB is the simple, versatile and performant answer to many challenges facing developers, startups and enterprises in the near and far future. Simplifying complexity and increasing productivity is the mission of ArangoDB GmbH, the company behind the project.
For more information, visit arangodb.com or follow us @ArangoDB
Partnership opportunities at Data Day Texas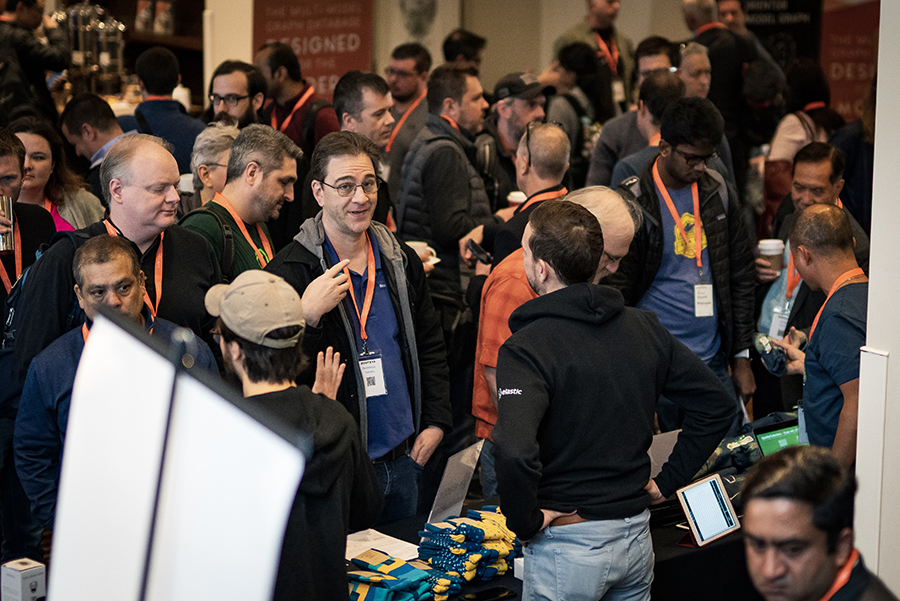 A slack channel at a virtual conference is not the same as having hundreds of people pass by your booth. Data Day Texas sponsorships normally sell out three months in advance, and the best slots are taken well before that. For partnership details, send a note to partners@globaldatageeks.org.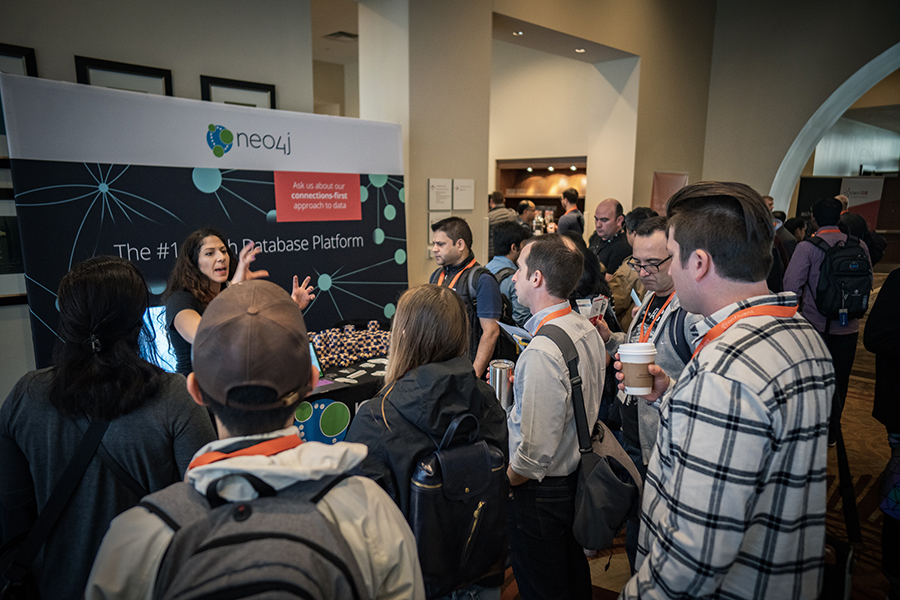 Karin Wolek summons the magic at the Neo4j exhibit. With attendees and speakers coming from around the world, Graph Day at Data Day Texas is the best place to engage teams looking to explore and implement graph technology. For sponsorship details and a prospectus, send a note to: partners@globaldatageeks.org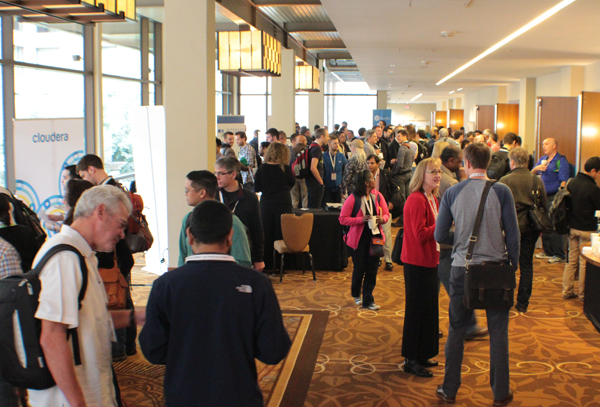 Gold and platinum exhibit spaces are available outside the main ballroom. These go fast. For sponsorship details and a prospectus, send a message to: partners@globaldatageeks.org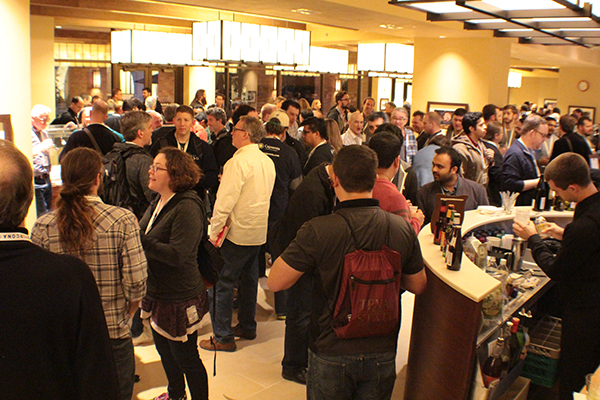 Data Day Texas always ends with a post-conference happy hour.. It's a great place to follow up with new friends and continue hallway conversations. For sponsorship details and a prospectus, send a message to: partners@globaldatageeks.org