Data Day Texas 2022 Sponsors
Data Day Texas is possible because of the generous support from the following organizations.

Neo4j is the leading graph database platform that powers data-driven, mission-critical applications for real-time data discovery and intelligence, driving innovation and competitive advantage for startups and enterprises. It's an open source technology that reveals inherent connections in data, and uses those connections to create powerful intelligent, data-context driven applications. The company boasts the world's largest dedicated investment in graph technology, has amassed more than 20 million downloads, and has a developer community of more than 220,000 deploying graph applications around the globe.

Graphable is a US company that brings you expert Neo4j consulting services for data science/analytics and graph-based AppDev. We are also the principal reseller in the Americas of the Hume Knowledge Graph platform from GraphAware also offering expert Hume consulting services. Graphable delivers insightful Graph database/ML/NLP, as well as BI/analytics as a Domo reseller with expert Domo consulting services. We are known for our thought leadership and focus on project ROI, and for operating ethically, communicating well, and delivering on time. With hundreds of successful projects across most industries, we have additional focus in FinServ, BioTech/Healthcare, HighTech, Media, Gov/PubSec & Higher Ed. Thriving in the most challenging data integration and data science contexts, Graphable drives your graph/analytics success.

Franz Inc., makers of AllegroGraph, is an early innovator in Artificial Intelligence (AI) and leading supplier of Semantic Graph Database technology with expert knowledge in developing and deploying complex Cognitive Computing solutions. AllegroGraph, Franz's flagship, high-performance, transactional, and scalable Semantic Graph Database, provides the solid storage layer for Enterprise grade NoSQL solutions. Franz's Cognitive Computing capabilities provides a powerful means to aggregate and analyze data about individual and organizational behaviors, preferences, relationships, plus spatial and temporal linkages between individuals and groups.

ArangoDB is the most scalable graph database, with more than 12,000 stargazers on GitHub. Building on the concept of 'graph and beyond', ArangoDB combines the analytical power of graphs with JSON documents, a key-value store, and a full-text search engine, enabling developers to access and combine all of these data models with a single, elegant, declarative query language. It serves as the scalable backbone for graph analytics and complex data architectures across many different industries.Founded in 2015, ArangoDB Inc. is a privately-held company backed by Bow Capital, Iris Capital, New Forge, and Target Partners. It is headquartered in San Francisco and Cologne, Germany with offices and employees around the world. Learn more at www.arangodb.com.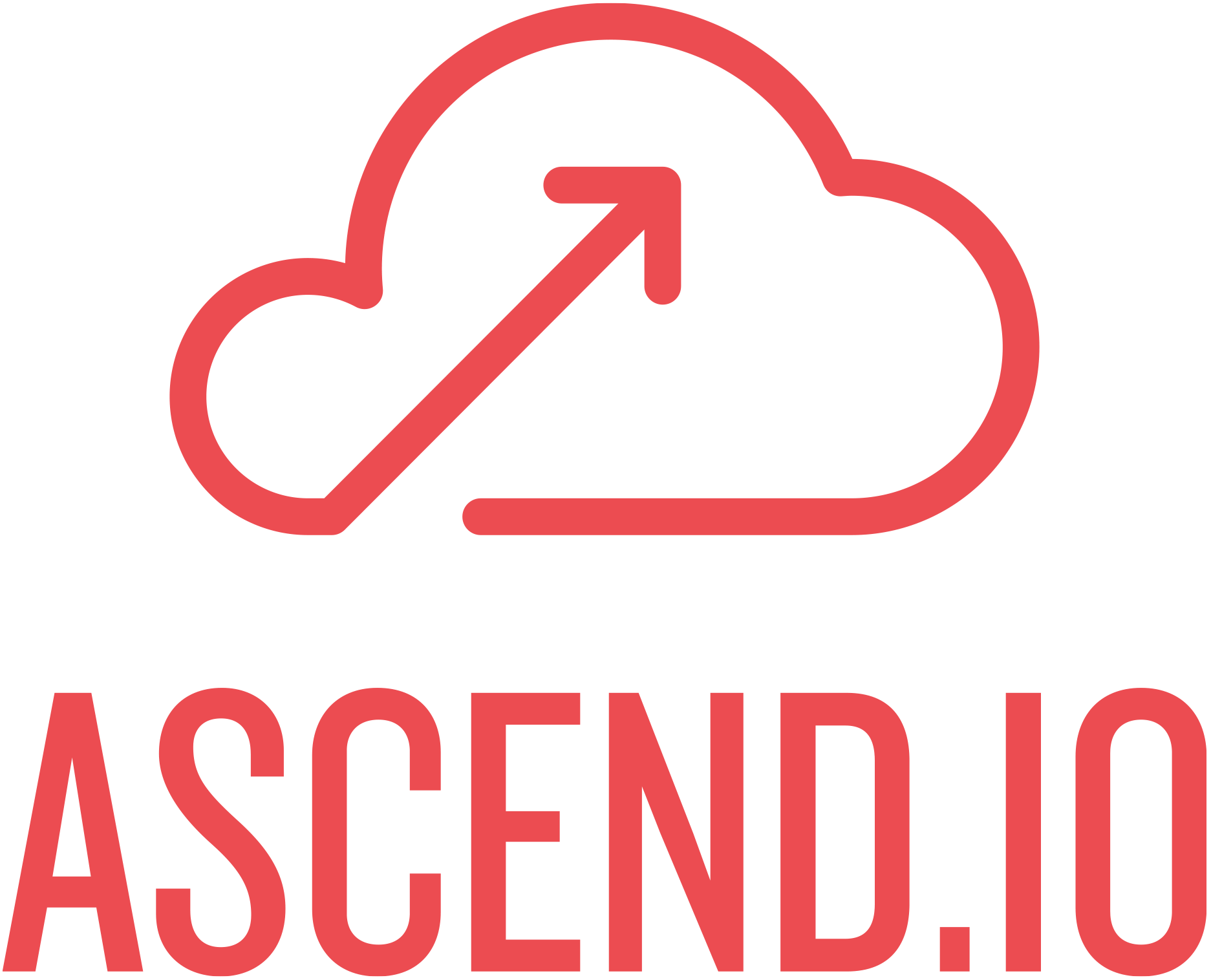 Ascend provides the world's first Autonomous Dataflow Service, enabling data engineers to build, scale, and operate continuously optimized, Apache Spark-based pipelines with 85% less code. Running natively on Amazon Web Services, Microsoft Azure, and Google Cloud Platform, Ascend combines declarative configurations and automation to manage the underlying cloud infrastructure, optimize pipelines, and eliminate maintenance across the entire data lifecycle. Ascend is backed by leading venture capital firms, including Accel, Sequoia Capital, and Lightspeed Venture Partners; and supported by notable advisors, such as Kevin Scott, CTO of Microsoft; Maynard Webb, Board Member Salesforce, Visa; Scott McNealy, former Sun Microsystems CEO; Luanne Dauber, former CMO at Confluent and VP Marketing at Pure Storage; and Deep Nishar, Senior Managing Partner of Softbank Vision Fund. For more information about Ascend, visit www.ascend.io.

Expero brings complex product ideas to market with a mix of User Experience, Product Strategy and Architecture & Development skills. Expero's expertise in graph and analytics allows customers to heuristically investigate and explore complex data sets in new and innovative ways. Their unique place in the market with finish-to-order graph assets, visualization gallery and automation tools make them a leader in graph consulting projects.

Expert.ai is a leading company in artificial intelligence applied to text with more than 20 years of experience in natural language understanding. We started from a garage before it became a cliché. Today, we are a global, publicly traded company (EXAI:IM) committed to innovation and to providing customers and partners with concrete results and tangible business value. We work with some of the largest organizations and government agencies throughout Europe, the Americas and the Middle East. Analysts, data scientists and computational linguists worldwide recognize the value of our patented artificial intelligence technology and its unique hybrid approach to NL, which combines symbolic human-like comprehension and machine learning as the highest performing, most pragmatic way to address even the most complex unstructured information management use cases.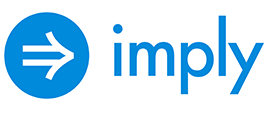 Druid developers around the world are using Imply to build modern analytics applications that enable faster and better-informed decisions from data. Imply's database, powered by Apache Druid®, delivers real-time operational and business insights that go beyond internal teams and extend to external users. Imply is driving a new era in data analytics, called Analytics in Motion, where interactive queries, real-time and historical data at unlimited scale, combined with the best price/performance, enables developers to build business-impacting modern analytics applications.

Kaskada is an innovative, Seattle-based, machine learning company that is leveling up the data science and machine learning industries. We are the company that first solved temporal streaming joins, enabling running predictive models from event-based data. Using Kaskada enables customers to get more value from event-based data. Now, users can build models that weren't previously possible, that will actually work once put in production–without leakage.

Katana Graph helps today's forward-looking, data-driven organizations turn boundless data into a competitive advantage. Our flagship technology is an AI-powered graph intelligence platform that uses an unparalleled combination of novel graph algorithms, graph neural network architecture and the latest advances in hardware acceleration to power faster, more accurate insights at unmatched scale and performance. From comprehensive fraud detection in real time and 360-degree views of the customer to maximizing R&D time and cost efficiencies, Katana Graph empowers our customers to perform and perfect business-critical tasks that help set them apart from the competition. We're changing the face of data-driven industries like financial services, health & life sciences, and security, and are always looking ahead to new challenges.

At KNIME® KNIME®, we build software for fast, easy and intuitive access to advanced data science, helping organizations drive innovation. Our KNIME Analytics Platform is the leading open solution for data-driven innovation, designed for discovering the potential hidden in data, mining for fresh insights, or predicting new futures. Organizations can take their collaboration, productivity and performance to the next level with a robust range of commercial extensions to our open source platform. For over a decade, a thriving community of data scientists in over 60 countries has been working with our platform on every kind of data: from numbers to images, molecules to humans, signals to complex networks, and simple statistics to big data analytics. KNIME's headquarters are based in Zurich, with additional offices in Konstanz, Berlin, and Austin. We're open for innovation®, so visit us at KNIME.com.

Founded in 2004, the Semantic Web Company is the vendor of the PoolParty Semantic Suite. As a leading provider of graph-based metadata, search and analysis solutions, Semantic Web Company supports its customers in the development and implementation of enterprise knowledge graphs, in the extraction of useful knowledge from large data sets, and in the integration and linking of structured and unstructured data. The technology company also helps organizations to develop strategies that support the efficient introduction and implementation of innovative graph technologies. Semantic Web Company is headquartered in Austria, with a branch in the UK, US and Germany. To learn more, visit https://semantic-web.com/ and https://www.poolparty.biz/ or follow them on LinkedIn and Twitter.

Striveworks uses machine learning to enhance human problem solving. Getting utility out of data is not just the "what" (storage) but "why, where, when, and how" (context, fusion, analytics). We enable our customers to extract actionable insight from their data at the point of collection and indefinitely in the future. We believe actionable insight requires specific applications for each use case and we are committed to seeing that through. Our data teams, our platform, and our deep customer engagement create a virtuous cycle where we are able to deliver a capability that looks custom in a fraction of the cost of generic solutions..

Teleport ​enables engineers to quickly and securely access any computing resource anywhere on the planet. The Teleport Access Plane allows developers and security professionals to unify secure access to infrastructure, applications, and data across all environments. Teleport's Access Plane solution includes Server Access, Kubernetes Access, Application Access, and Database Access. Teleport is the access plane of choice among leading companies, including Elastic, Samsung, NASDAQ, and IBM. The company is backed by Kleiner Perkins, Y Combinator, and S28 Capital. Headquartered in Oakland, California, Teleport embraces a remote-first work culture.

Tom Sawyer Software is the leading provider of software and services that enable organizations to build scalable and dynamic graph and data visualization and analysis applications. Customers such as AIRBUS, Cisco Systems, Equifax, IBM, JPL, Lockheed Martin, NASA, Siemens, and Toyota use our software to automatically discover and graph hidden patterns and complex relationships. We serve clients with needs in geospatial intelligence, link analysis, network topology, maps, architectures and models. We also federate data from large, diverse sources such as Neo4j, Oracle, and others. Visit our booth to see live demonstrations or http://www.tomsawyer.com/solutions/graphical

Unstruk Data offers an unstructured data warehouse that brings organization, enrichment, collaboration, and visualization to an enterprise team's unstructured data. Simply upload your image, video, audio, 3D, and document files, or connect your cloud storage, and your unstructured data gets automatically enriched via extracted metadata, tagged with AI, and made accessible via API or our intuitive Unstruk Lens™ web client. Teams with 1000 or 10,000,000 images, one site or multiple sites spread across continents, we make unstructured data quickly available for search, inspection, and integration with Machine Learning and business workflows.
If your or your organization would like to join as a partner, visit our opportunities page for details.