The Global Graph Summit is part of Data Day Texas. It's a conference with in a conference. Your Data Day Texas ticket gets you into all of the Global Graph Summit talks and workshops.
The Global Graph Summit
The Global Graph Summit grew out of the Austin edition of Graph Day. Since the beginning, Graph Day attendees had been asking us to hold one big event -- an annual conference -- in addition to the regional events that we held. Since Austin was by far the most popular edition of Graph Day - being held concurrently with Data Day Texas - it only made sense to make it the home of the Global Graph Summit.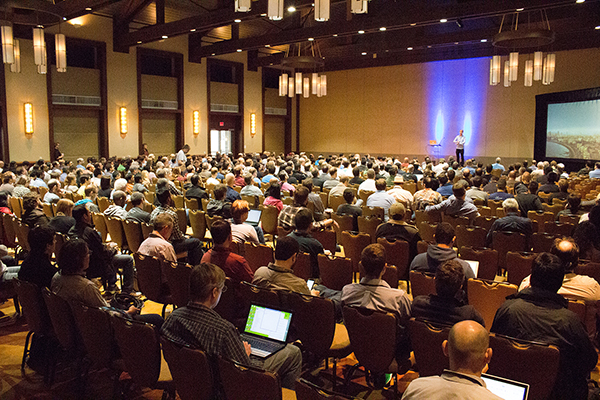 Emil Efrim, founder of Neo4j, giving the Keynote at Graph Day / Data Day TX 2017. Check out the crowd. This is one of the reasons that Austin is the home for the Global Graph Summit.
The inaugural edition of the Global Graph Summit, held in January 2020, was the largest industry focused vendor-neutral graph conference ever held. Attendees and speakers came from over a dozen countries to Austin for a weekend of talks, panels, workshops, happy hours, and parties.
Kicking off the event was the Future of Graph Panel with Denise Gosnell, Chief Data Officer at DataStax and co-author of The Practitioner's Guide to Graph Data; Amy Hodler, Director, Graph Analytics and AI Programs at Neo4j and co-author of Graph Algorithms; Juan Sequeda, Principal Scientist at Data.World; and Josh Shinavier, Research Scientist Uber. The panel was moderated by Josh Perryman, co-author of Graph Databases in Action.
Everyone is welcome
The Global Graph Summit is an independently organized vendor-neutral conference -- bringing leaders from every corner of the graph/linkedin-data community for sessions, workshops, and our well-known before and after parties. Previous speakers of our Graph Day events have included Emil Efrem, creator of Neo4j; Matthias Broecheler, Inventor of the Titan Distributed Graph Database; Marko Rodriquez, creator of the Gremlin query language and of Apache Tinkerpop fame; Jans Aasman, creator of AllegroGraph; Claudius Weinberger, creator of ArangoDB; Luca Garulli creator of OrientDB, Ted Wilmes and Jason Plurad of the JanusGraph project; and many others.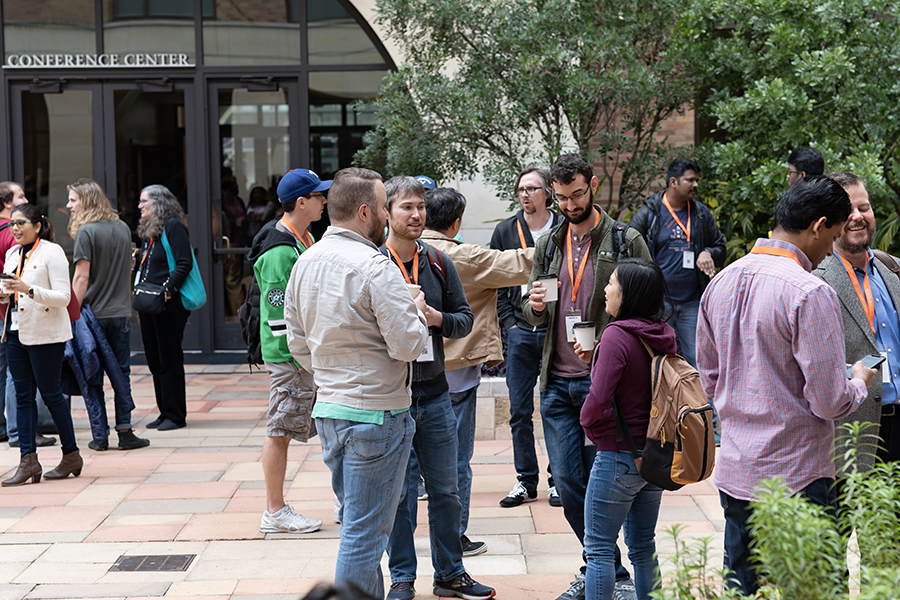 January is the best time to visit Austin -- when it's not 100 degrees. Check the weather forecast weekend in advance. Chances are that you won't even need a coat while in town. Adjacent to the 2nd floor conference exhibition area is a beautiful courtyard. Coffee and espresso are less than 100 steps away, and after 1pm, we open the bar.
Showcase your company at the Summit
The Global Graph Summit provides you with the best opportunity to get in front of architects and active practitioners who have problems to solve -- those who are looking to deploy as well as those who might be looking for a better solution. Send your best engineers to engage this audience. Visit the Sponsors page for details.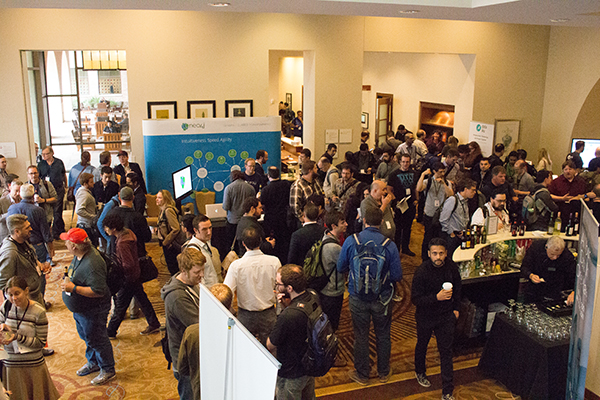 Neo4j exhibit at Graph Day TX 2017
Diversity and inclusion at the Global Graph Summit
To encourage diversity and inclusion among attendees at Data Day Texas and the Global Graph Summi, we are offering diversity scholarships to members of underrepresented groups in the technical community. Apply at: http://datadaytexas.com/diversity-application